There are plenty of challenges music enthusiasts face when they decide to learn an instrument. And these are the same troubles everyone faces, no matter the instrument. It would be nice to have some guidance when learning…
Although the guitar is one of the most popular choices for the first instrument, beginners often have a hard time finding proper sources to learn from. But can guitar books be a good learning source and really teach you how to play?
Are Guitar Books Worth It? Quick answer:
You need proper systematization when learning any new skill. This is where quality guitar books can help you. Experts have organized topics in the right order and present things in easy to understand manner(usually). Guitar books are not a must-buy, but they can be very helpful. They can be a roadmap for you.
Let's now dive a little bit deeper and find out why guitar books are useful. In the end, I reveal my favorite guitar books to learn from!
Who crafted this post: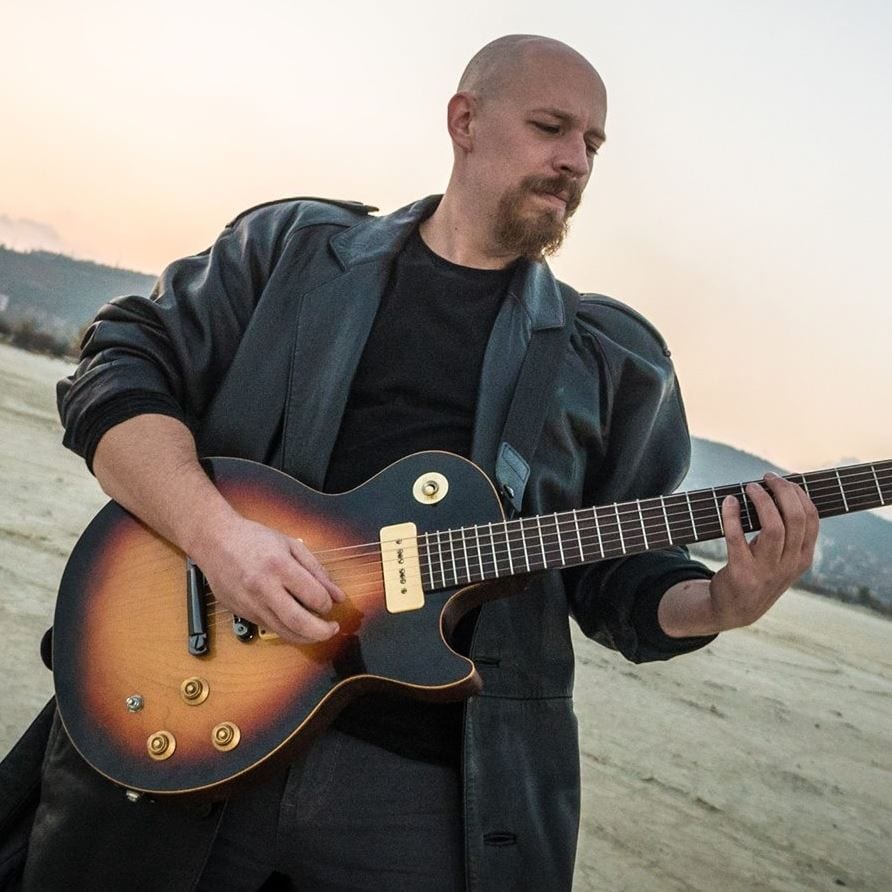 David Slavkovic
David has been playing guitar since 1998, his main focus back then was hard rock and metal. With years, his music tastes evolved and he eventually started appreciating all musical styles. Although officially an agricultural engineer, David began writing for Ultimate Guitar in 2017 where he's currently working as a senior editor.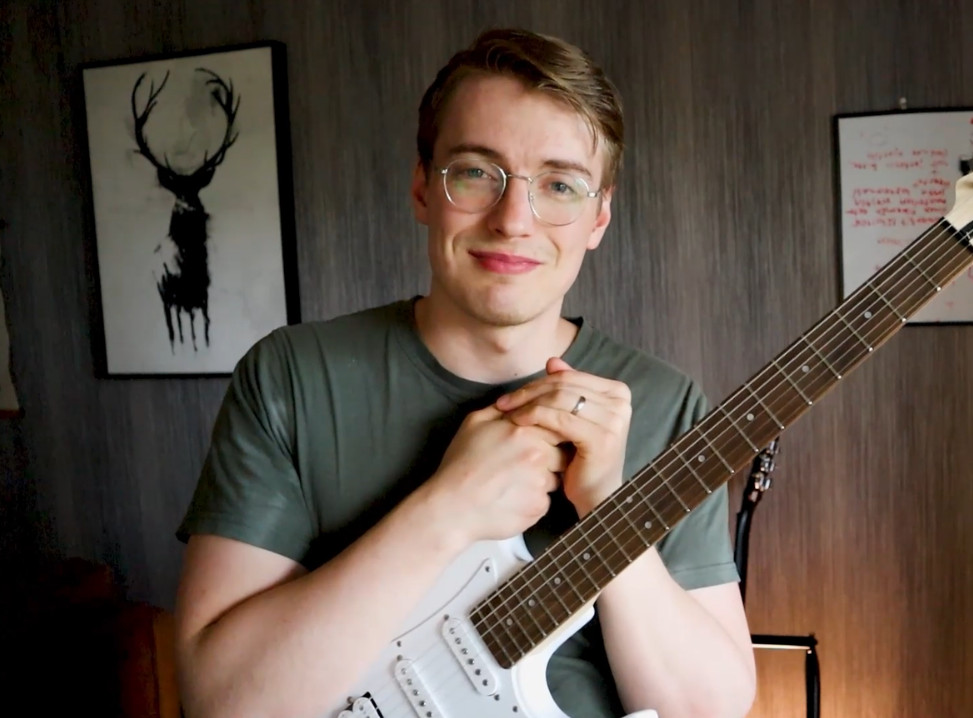 Editing & Research: Teemu Suomala
Playing guitar since 2009. Mainly focused on electric guitars, although jamming with acoustics too. Has played dozens and dozens of different guitars through different amps and pedals over the years. That's why he started this blog in January 2020 and started sharing his experience. Has produced content for several large guitar websites, such as Songsterr, Musicnotes, GuitarGuitar, and Ultimate Guitar.
---
Are Guitar Books Worth It?
Sure, your favorite guitar-wielding YouTuber has plenty of great guitar lessons to offer. However, in almost all cases, online guitarists mostly focus on simpler and "easy to digest" stuff that can fit into a 5 to 15-minute-long video format.
Although there are things that you can learn from them, you getting the much-needed fundamental knowledge is harder this way. These videos usually focus on one specific thing and show you how to add a few interesting things to your technique or "music vocabulary."
And you can easily get sidetracked when watching Youtube lessons. You might just watch videos that have a good-looking thumbnail and catchy title, this could leave huge gaps in your knowledge.
If you're serious about learning the guitar or even becoming a musician, you should be ready to cover all of the necessary areas.
Firstly, it's about knowing the instrument and its fundamentals.
Secondly, it's about knowing the basic concepts of music theory.
And third, you should be able to implement these things in practice and playing. In order to do so, you'll need good resources with systematized lessons and clear examples of how things are implemented in practice.
And a book can help you a lot with these. In a book, experts have organized all the topics in the right order. Usually, books are pretty easy to understand too, at least they should be.
So yeah, I'd say that they're worth it. And guitar books are also a pretty inexpensive way to learn more.
But can you learn guitar without books? Yes, or sure.
Can books help and speed up the process? Again yes, for sure.
If you have some money to spare, a guitar book is a great choice, but you can survive without it. Personally, my guitar books have helped me a lot, especially when learning about specific chords and scales.
FREE Access for You! Secret Page Reveals 5 Must Learn Electric Guitar Riffs That Accelerate Your Learning (For All Beginners Who Love Rock and Metal)
(If you want to make progress fast, this is for you). Just tell me where I should send the link:
By entering your email address you agree to receive emails from Guitarist Next Door. We'll respect your privacy and you can unsubscribe at any time.
Should You Buy Guitar Books?
Do you have well-organized methods in place to help you learn guitar? If not, a book will help you with that. Especially if you are not going to take any guitar lessons. And even if you did, it's easy to grab a guitar book and look for answers and new stuff to learn when practicing.
I use guitar books regularly when I forgot some scales or chords which I haven't used for a while. Sometimes I just want to learn new stuff and guitar books help me with that.
---
What is The Best Book to Learn The Guitar?
However, it's not that easy to say what is the "best" book for learning guitar is. There are so many different choices – anything for complete beginners and up to advanced players looking to sharpen up their skills and knowledge.
These books, however, are more than just sheet music and tabs of transcribed songs. But let's get into it and see some of the examples. I listed some of the best recommendations for different players.
What is The Best Beginner Guitar Book?
I recommend that you also check out our brand new and in-depth 7 Best Guitar Books for Beginners in 2022 -article.
Teach Yourself to Play Guitar: A Quick and Easy Introduction for Beginners
When it comes to learning the guitar, or any other instrument, it's about having the right approach.
While it's really important to know how to read music, it might get difficult for a total beginner. This is why a book like David M. Brewster's "Teach Yourself to Play Guitar" is a good choice.
Without too many complicated lessons and unnecessary filler content, the book teaches you the basics through simple examples and songs. With such an approach, a beginner player gets the chance to see all the music theory and technique concepts implemented in action.
---
Hal Leonard Guitar Method, Complete Edition

"Hal Leonard Guitar Method" is more than just a regular book for learning some basic concepts about the guitar. In fact, here we have three books in one. These are all co-written by Will Schmid and progressive rock master Greg Koch. It is designed to help you get from a complete beginner to an intermediate guitar player.
Of course, it requires a lot of practice and patience, but the book has all the necessary details.
The most exciting part is that the book also comes with online access to an abundance of play-along tracks. In addition, these backing tracks can be slowed down, sped up, and you can even loop certain sections. Really useful for beginners.
---
The Guitar Grimoire: The Exercise Book
On the other hand, we have books like "The Guitar Grimoire" which takes a bit of a different approach.
As compared to many other beginner books, it's not as interactive. Some would argue that it's a bit difficult for an absolute beginner. However, the "Grimoire" features a very thorough collection of music theory, techniques, and important info about the instrument itself.
You won't find many songs or any interactive content at all. However, if you go through this book and learn everything, you'll fill in all the blanks and will be ready to move on to become an advanced guitar player. This is great for people who are serious about their guitar playing.
---
What is The Best Advanced Guitar Book?
Check this article if in search of the best guitar books for intermediates.
When it comes to advanced playing, there are a few important things to consider. Most notably, you need to know what genre you'll be getting into.
However, guitarists of all music styles, tend to learn jazz concepts (expect classical guitar players). These methods find use in any contemporary genre, from pop and up to extreme metal. Here's a couple of interesting books that will help you become an advanced player.
Fretboard Logic SE
This is a special edition of "Fretboard Logic" featuring both parts. It deals with the organization of patterns on the fretboard and how notes correlate to each other. Next, it also tackles these things in practice and explains how chords, scales, and different arpeggios work on the fretboard.
It might take a lot of time for a guitar player to fully get through these concepts. But once they do, new horizons will open up. It's a great book, no matter the genre that you're into.
---
Mel Bay Guitar Arpeggio Studies on Jazz Standards
While many guitar players think arpeggios are just sweep picking runs on the guitar, the truth is a bit different. Essentially, arpeggios are "broken" chords, with one chord's notes played in succession. The book "Mel Bay Guitar Arpeggio Studies on Jazz Standards" by Mimi Fox gives a different take on the matter.
Although rooted in jazz, this book will come in handy for any lead guitar player out there. By using different examples and exercises, Mimi Fox shows a "non-linear" approach to playing arpeggios and implementing it in practice.
---
Most Comprehensive Guitar Book?
The Guitar Handbook by Ralph Denyer
This section about "The Guitar Handbook" was written by Editor, Teemu Suomala.
This is the first guitar book I got. It is maybe not the best option for all beginners, because it doesn't present everything in a super easy-to-understand manner. But after you learn to basics, this book can come really handy.
It gives you almost everything you would wish from a one guitar book:
History of Guitar playing
Basic knowledge about acoustic, and electric guitars
Theory from beginner to intermediate skill level
Info about guitar maintenance
All the chords and much more
The book could be a little bit more interactive, and easier to understand but it's still well worth the money. If you are just going to buy one guitar book, this is my recommendation.
---
Our Favorite Music Store in The World!
Why?
– Excellent Customer Service (4.7/5 Trustpilot Score)
– Fast & Free Shipping
– Gear is Inspected, Tested, & Ready to Play When it Arrives to You (We love this)
– Fair Prices
Visit Sweetwater:
Other Ways to Learn Guitar
Of course, you're free to learn the guitar any way you want to.
And there are some extremely talented individuals who are able to figure out stuff almost completely on their own. To them, learning music by ear and recognizing music theory concepts in practice is no problem. But since these cases are extremely rare, there are a few other methods to look into.
We mentioned YouTube and social media as some of the less reliable learning ways. They can give you bite-sized lessons and tips, but don't usually give you step-by-step guidance on how to master the guitar.
However, if you dig deep enough, there are music teachers that give very thorough lessons on Youtube, often over 45 minutes in length (length doesn't equal quality though). They focus not only on technique but on music theory as well. It may not be a perfect solution and you have to really search for these, but it's still better than those short format lessons/tips we usually see on social media.
What About Tabs?
Since we live in the age of the internet, there's also an abundance of transcribed songs in the form of tablatures and sheet music. While this is certainly useful and makes things a lot faster, it's not the best way to approach learning the instrument. Tablatures and tab collection books will teach you how to play a song, but will not tell you what's actually going on. Only after going through the important music theory fundamentals, you'll be able to understand music and learn how to transcribe music yourself.
If you don't know how to read tabs, check this guide: How to Read Guitar Tabs? – Different Symbols Explained!
The Best Way?
In the end, the best way would be to take guitar lessons while also sticking to a specific book and a method. There are many ways one can go about learning these basic concepts. But it's really important to get ahold of the fundamentals. Once you got these right, you'll be able to move on to the next stage and become a pro.
If you are just getting started, this post helps you to kickstart your guitar journey: How to Play Guitar? Get Started Fast and Free!
---
Conclusion
Since music, and thus playing the guitar, are an art form, there are usually no strict and "100% proven" ways of how we should learn the guitar. However, getting a proper book and sticking to it will help you excel way faster than just by learning how to play random songs.
In the end, it's just important to stick to it, be patient, practice a lot, and listen to a lot of different music.
Hopefully this post helped you out, if you have any questions, leave a comment down below. I wish you all the best and keep rocking!
---
Here's Our Favorite Gear Right Now!
Our Favorite Guitars:
Consider all links in this post to be affiliate links. If you purchase, at no additional cost to you, we may earn a small commission. It helps us to keep the lights on, thanks! 🙂
Electric guitars:
For beginners and tight-budget guitarists, Ibanez GRX70QA was the winner after hours of testing. If you are a metalhead, Jackson JS22 Dinky is our favorite.
If you have more room on your budget, Yamaha Pacifica 112V gives you a great bang for your buck, and Fender Player Telecaster HH will serve intermediate Players well.
Our favorite Electric guitar of 2021 was the PRS SE Custom 24-08. It gives so much versatility, comfort, and good tones that it's impossible to ignore.
Acoustic guitars:
For beginners, Yamaha FG800 is our go-to guitar. It offers more than any other guitar in the same price range.
For intermediate and beginners with bigger wallets, Gretsch G5024E Rancher offers so clear and detailed tones, plus easy playability that I had to include it here.
Seagull S6 Original is the best acoustic around the $500 mark. It has the construction, sound, and feel that many more expensive guitars don't achieve.
Our Favorite Amps:
For beginners, Fender Mustang LT25 offers the most. It's versatile, sounds good, and is simple to use.
For most home players, Boss Katana 50MKii is the amp that serves you in any situation. From country to metal.
If you are searching for a tube amp for home use, Blackstar HT-5R MKii is my go-to option because it sounds so good, and you can adjust the wattage(power).
When it comes to acoustic guitar amps, Fender Acoustasonic 40 will serve most people really well. But our favorite is Fishman Loudbox Mini BT. It offers a professional level tone and volume with a price most people can afford.