Last Updated on April 28, 2023 by Teemu Suomala
In the world of acoustic guitars, Martin Guitars are a respected and well-known brand. They've been around for more than 180 years and have a good reputation for making instruments of high quality that both professional and amateur musicians use.
But, are Martin guitars good for beginners? Yes, usually, though there are some caveats.
Let's dive deeper!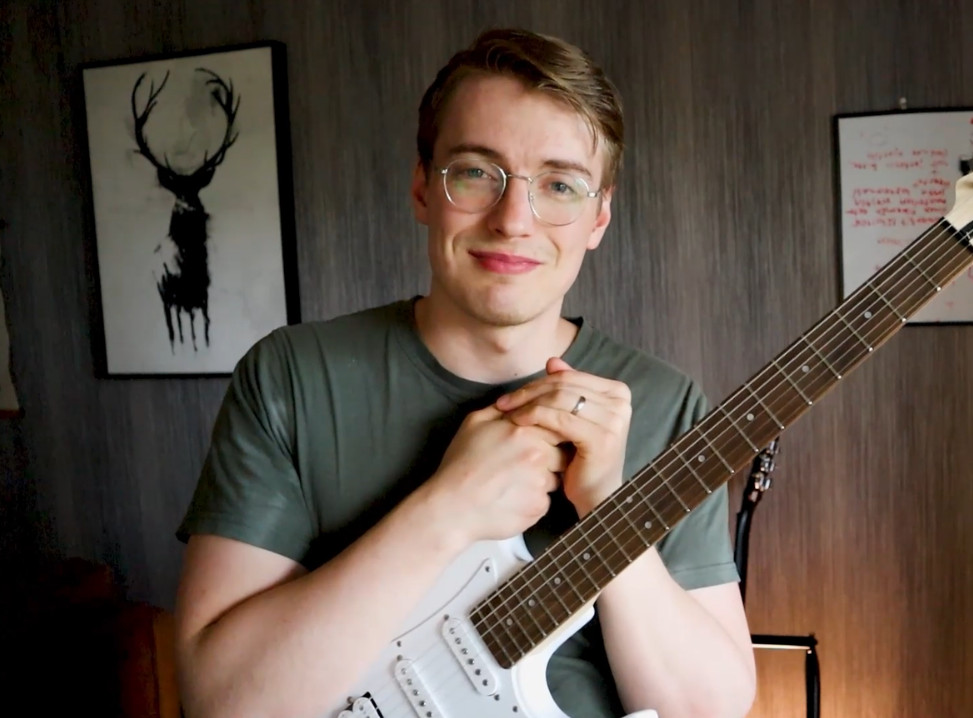 Author: Teemu Suomala
I first grabbed the guitar in 2009. I started this website in January 2020 because I couldn't do window installation anymore due to my health problems. I also noticed that most guitar websites don't do a really good job, so I decided to just go for it! I got lucky and managed to get awesome people to help me with my website. I also got lucky because I have you visiting my website right now. Thank you. I do all this for you guys. If you have any recommendations, tips, or feedback, just leave a comment, I would love to chat with you. I have been fortunate to produce content for several large guitar websites, such as Songsterr, Musicnotes, GuitarGuitar, and Ultimate Guitar. I spend my spare time exercising and hanging out with my wife and crazy dog(I guess that went the right way…).
---
Are Martin Guitars Good For Beginners?
To begin, it is essential to keep in mind that Martin guitars are not the cheapest option for beginners. They are known for using premium materials and high-quality craftsmanship, which can make them more expensive than other brands.
However, for beginners who are serious about learning to play and want a guitar that will last for years and years, the investment in a Martin Guitar is usually well worth it.
Playability is one of the main reasons Martin Guitars are good for beginners. The company is known for making guitars that are easy to play and hold thanks to their comfortable neck profiles and action (the distance between the strings and the fretboard).
Maybe the biggest selling point is the well-balanced and full-tone of Martin guitars which makes them ideal for learning to play folk, blues, and even classical music. So basically, Martin guitars are extremely versatile instruments.
Martin Guitars' long-lasting nature is another advantage they offer for beginners. These guitars can withstand the wear and tear of regular practice and performance because they are built to last. For beginners who may not yet have the skills necessary to properly care for their instrument, this is crucial.
Martin Guitars are a great option for beginners, but not everyone will love them. Some players might discover that a different brand's sound or feel is better for them, or that a cheaper guitar is better for their budget.
In the end, the individual's playing style, needs, and the weight of their wallet should all be taken into consideration when selecting a guitar.
If you have a budget large enough to fit in a Martin, and you also love to play one, there's no reason to say no. But if you are on a tight budget, brands like Yamaha, Fender, and Epiphone offer better beginner options.
Which Martin Guitars Are Good For Beginners?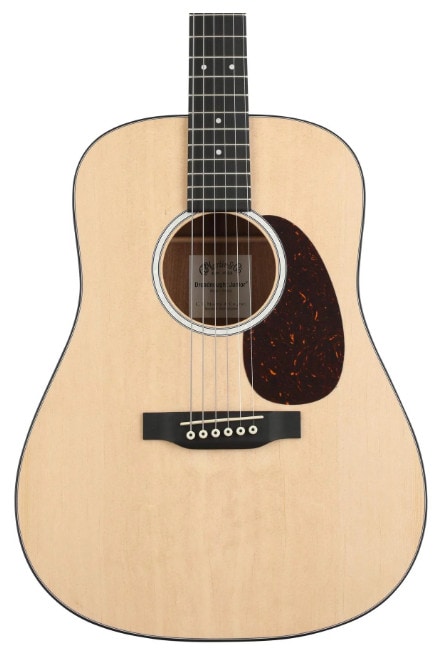 Martin has many models that suit beginners available, but these 3 are our favorites.
The Martin LX1 Little Martin is a great guitar for beginners who want a small & portable size, good all-around tones, cheap price, and easy playability. Learn more about Martin LX1 Little Martin here.
The best under $500 option is the slightly larger Martin DJR-10, which has a fuller sound and the body is built from all-solid woods(all-solid woods is awesome for this price). It still has a slightly smaller size, so it's ideal for beginners and people with smaller hands. But don't ditch this Martin because of the small size alone…it can still put up a fight against full-sized guitar when it comes to sound. Learn more about Martin DJR-10 here.
Check how the beginner-friendly Martin DJR-10 sounds:
If you are after a regular-sized budget-friendly Martin guitar, I would check Martin D-X2E out. The price-to-performance ratio puts the Martin D-X2E ahead of other Martins in this price range. It's just as good for newbies as it is for experienced players. Learn more about Martin D-X2E here.
---
FAQ
Which Acoustic Guitar Brands Are Best for Beginners?
Almost every brand has their beginner-friendly models and line-ups. Yes, as we learned, there are even great beginner Martin and Taylor guitars out there.
Here's a list of brands that create exceptional beginner acoustic guitars:
Is A Martin or Taylor Guitar Easier to Play?
While both, Martin and Taylor produce smooth-playing acoustic guitars, the other brand is more focused on amazing dreadnought tones and premium craftsmanship, and the other focuses more on innovative design and second-to-none playability.
You probably already figured out which one is which?
Based on our years inside the guitar scene, we state that Taylor guitars are in general easier to play and handle than Martin guitars.
This doesn't mean Martin guitars are hard to play. Nope. Taylor has just put more effort into creating extremely comfortable playing acoustic guitars.
On the other hand, nothing can match the full tone of a premium Martin dreadnought.
Both Taylor and Martin are excellent guitar brands. We recommend testing both if you can.
Are Martins Worth The Money?
Absolutely. I have learned that they are well worth the money, from their less expensive models to their absolute masterpieces like the D-200 model. A Martin is more to me than just "another guitar"—it's an investment and a life-long companion.
We dive deeper into the subject in this article: Are Martin Guitars Any Good?
Do Martin Guitars Sound Better With Age?
Yes, as they get older, their tone can improve. This, according to many experts, is due to the wood's tendency to resonate more as it ages. This is especially true for Martin guitars with all solid woods. On the other hand, it should be noted that guitars with all-laminated woods are less likely to improve their tone when the years go by.
Do Martin Guitars Hold Their Value?
Yes, in most cases. Although the majority of Martins do hold their value well, this is especially true for their higher-priced models.
Naturally, this depends on how you treat your Martin, and some models may not retain value as well. For example, the budget models might not always hold their value that well.
They are made in the United States and have been around for nearly 200 years. Obviously, prices for vintage Martins vary widely, but many of them fetch hundreds of thousands of dollars.
Check our picks for the best acoustic guitars under $1000 and the best acoustic guitars under $500.
---
Conclusion on Are Martin Guitars Good For Beginners
In conclusion, beginners who are serious about learning to play and want a high-quality instrument that will last a long time should consider Martin guitars as one of their options. They are worth the investment for their playability, tone, and durability, despite the fact that they may be more expensive than other brands.
When choosing a Martin Guitar for beginners, they should also think about their playing style, requirements, and budget. Buy the best guitar you can afford and make sure you can play the music you love with it. If you remember those 2 points, you are on the right track.
Go, my son, and rock.
You might also like:
We are sorry that this post was not useful for you!
Let us improve this post!
Tell us how we can improve this post?