Yamaha is like the Toyota of guitars. Very reliable, super high-quality, and yet so well-priced for average players like us.
Over the past decade, I've owned or played dozens of Yamaha guitars. This includes everything from their entry-level FG acoustics and Pacificas to the top-tier Red Label and L-series acoustic models.
And with this article, I'm going to share what I've found – The things that I like and I do not like about Yamaha.
So, if you have questions like:
Are Yamaha Guitars Good?
Which Yamaha series is the most value for money?
Do Yamaha Guitars appreciate in value?
I'm going to answer all of them in this guide.
Let's begin!
Who crafted this post: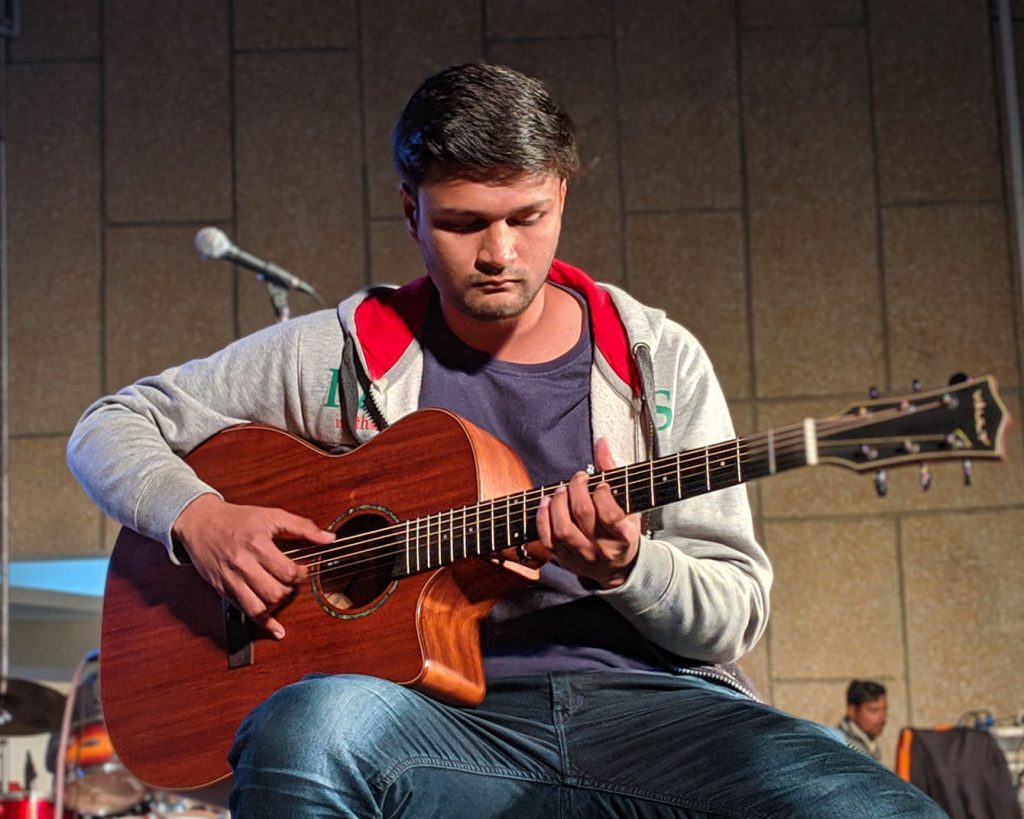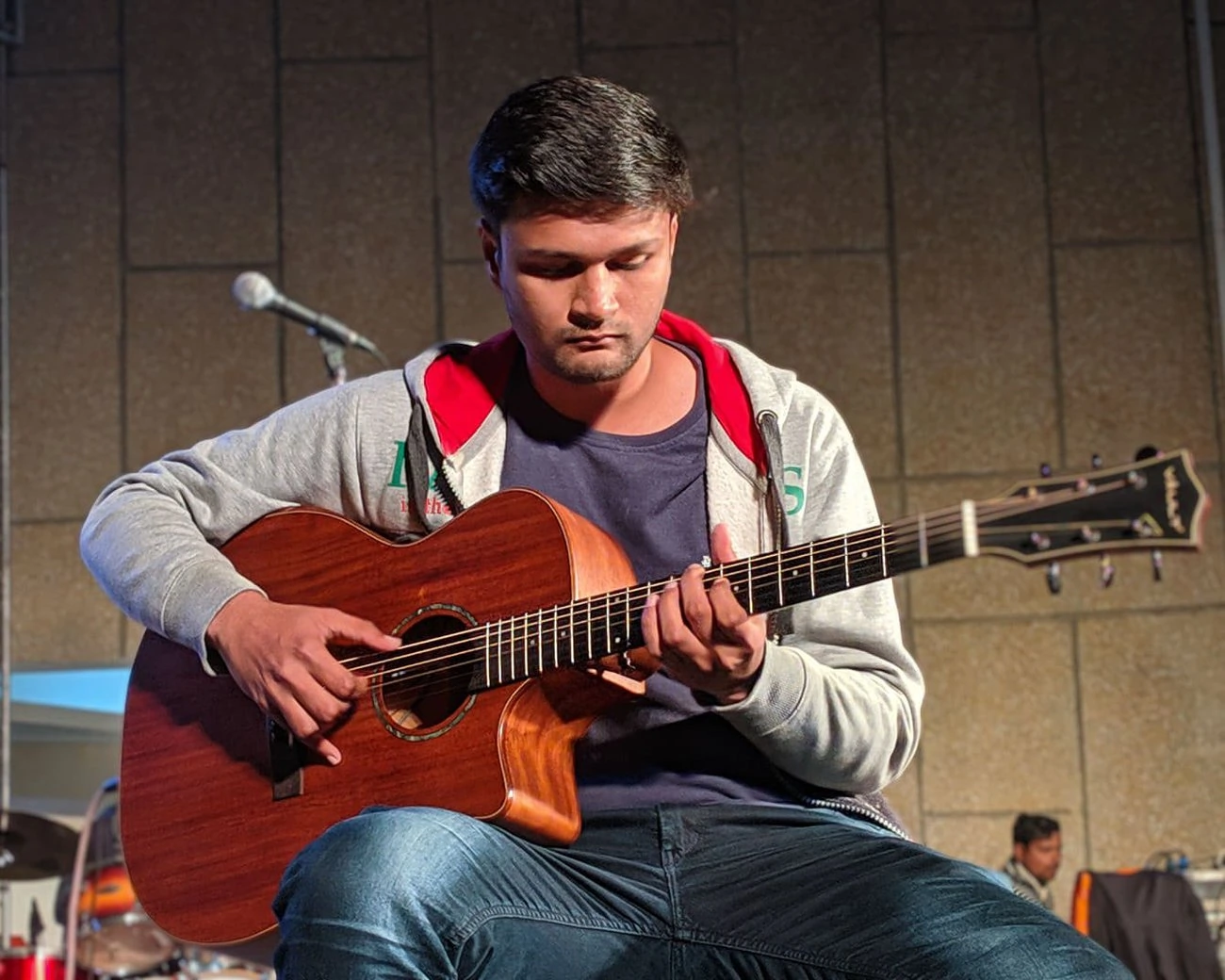 Acoustic guitars: Pranshu Nigam
Pranshu has been playing guitar since 2014, after having played the piano for 10 years.
He's all about acoustic & classical guitars and jamming around with unusual tunings. He mixes modern percussive fingerstyle technique and Flamenco music into his own playing. Pranshu also runs his own guitar website, Harmonyvine. Check Pranshu playing here!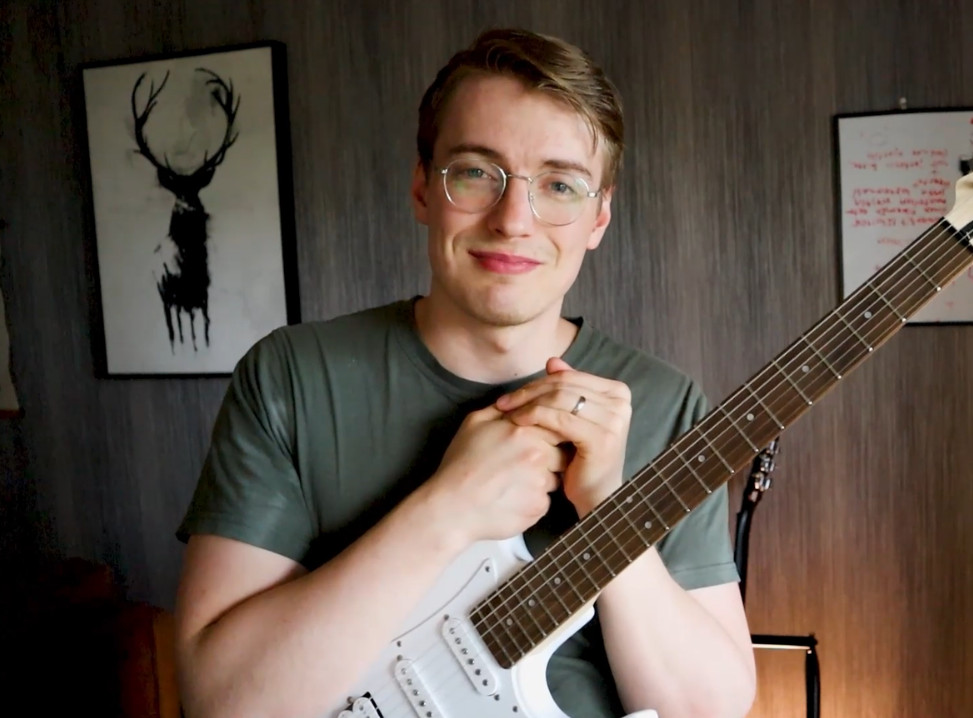 Editing & Research: Teemu Suomala
Playing guitar since 2009. Mainly focused on electric guitars, although jamming with acoustics too. Has played dozens and dozens of different guitars through different amps and pedals over the years. That's why he started this blog in January 2020 and started sharing his experience. Has produced content for several large guitar websites, such as Songsterr, Musicnotes, GuitarGuitar, and Ultimate Guitar.
---
Are Yamaha Guitars Any Good?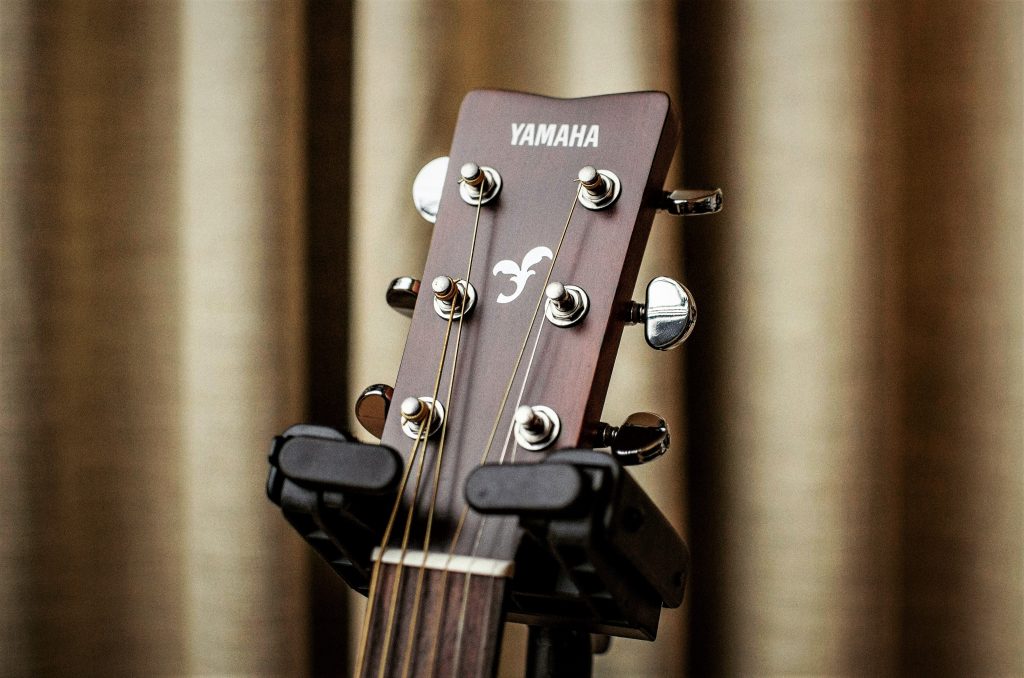 In short, Yamaha guitars are extremely good, especially when you consider the quality-price equation.
I'd even go as far as to say that you get a little more than what you pay for, which is not the case for many other brands.
My Personal Experience With Yamahas
My very first acoustic guitar was a Yamaha – a now-discontinued F310 dread model bought for a measly $100.
That thing has been hauled around for parties and living room jam sessions in the most brutal ways possible. And yet it stands strong even after almost a decade, ready to be picked up and strummed like it's brand new.
Of course, it doesn't sing as well as the solid wood guitars, and it's definitely not the comfiest guitar I've played. But for what it's worth, I don't think anything can come close to it.
I've also had the FG800 for a long period. And I absolutely loved everything about it!
Comfortable to play for long sessions, excellent tuning stability, sounds and feels like a guitar that's at least three times the price.
And while the FG in the name stands for "Folk Guitar", I'd rather say it stands for "Freaking Awesome Guitars".
What's Good?
Here's a table highlighting the most important aspects of both Yamaha acoustic and electric guitars.
| | |
| --- | --- |
| Yamaha Acoustic Guitars | Yamaha Electric Guitars |
| Yamaha's acoustics are certainly more popular than their electric guitars | Their entry-level Pacifica models are among the top-selling guitars of all time |
| You can find solid top models starting at a very low price range | Superb value-for-money |
| Usually the fit-and-finish is amazing | High-level quality control even at entry-level prices |
| Their dreadnought models have slightly thinner and narrower necks | Very versatile-sounding (plus, coil-split) |
| Easily upgradable | Good quality pickups |
| Plenty of options – from full-sized dreads to cutaways and concert-sized guitars | Playability is on par with more expensive guitars |
| Most models have both with and without electronics variants | Have an armrest contour which I absolutely love |
| Continuous innovation which can be seen on their TransAcoustic and Silent guitar models | Take upgrades very well |
Next, let's take a deeper dive into all the 'pros' you can expect with Yamaha guitars.
Construction/Hardware
Yamaha guitars are built like a tank – Tough as old nails and reliable in pretty much any given scenario.
Although the hardware is pretty consistent across the board, expect to see some cost-cutting on the cheaper models – plastic saddles & bridge pins, cheaper tuners, and no electronics.
Things like the tuners, bridges, nut, saddle, etc. would be of much better quality on the L-series and Red Labels. But that's expected!
Besides that, Yamaha is industry leaders when it comes to innovation. This can be seen in some of their newer offerings like the TransAcoustic (check full review), Silent Guitars, and their proprietary A.R.E. treated flagship acoustics.
Playability
The thing with playability is that it's highly dependent on how your guitar is set up. With the right set up, you can make a $200 guitar 'feel' like a $600 one.
With Yamaha guitars, I've found that all of their models are extremely playable once set up properly.
On top of that, the design and overall weight distribution of these guitars adds bonus points to the comfort department. Yamaha models are fairly lightweight in their respective categories.
Quality Control
In my opinion, this is one area where Yamaha is massively underrated.
Their quality control even with the cheapest offerings is immensely good. I'm yet to come across another brand that can provide similar consistency with mass-produced guitars.
Value for Money
Simply put, entry-level to mid-range Yamaha guitars are incredible value-for-money products.
Based on personal experience, Yamaha delivers the best price-to-performance ratio under $500 bar none.
At such competitive prices, they're great as your first guitar or for a spare beater to carry to rough places where you wouldn't dare take your $3000 Martin.
This applies to both their acoustic and electric guitar models.
In fact, the Pacifica 112V made it to Guitarist magazine's list of 50 guitars to play before you die. Yes, that's a $300 guitar alongside the likes of an LP Standard, a 1937 D-28, and Fender's original '60s Strats.
It's not because it can compete with these iconic instruments in any sort of way. It's nowhere close to them.
Neither is it because it has hundreds of years of legacy with it, or was played by any legendary artists.
It's there to remind us of the sheer value one can get even at such a low price.
---
Our Favorite Music Store in The World!
Why?
– Excellent Customer Service (4.7/5 Trustpilot Score)
– Fast & Free Shipping
– Gear is Inspected, Tested, & Ready to Play When it Arrives to You (We love this)
– Fair Prices
Visit Sweetwater:
What's Not-so-Good?
Even Guthrie Govan played ONE wrong note in one of his acoustic solos, how can you expect Yamaha to not have a single flaw in their guitars?
Here are a few I've noticed.
Truly Special Guitars? Maybe Not?
Now, this is something very peculiar to Yamaha guitars…
If we put aside the top-end models, the majority of their line-up is mass-produced. Now that in itself is not a problem. Mass-produced guitars can be great too, no doubt.
So what's the issue here?
Well, the real problem is that there's nothing that "stands out" in these guitars. They're not collectible!
Your guitar would probably NOT be something that you would cherish for a lifetime.
As a result, you might own a guitar that's built really well, plays really well, sounds amazing, and yet it lacks that pinch of personality that these classics or signature models have to their names.
Minor Imperfections
Of course, no guitar is free from little finish or hardware issues.
If you read my review of the Pacifica 012, there were clearly some scratches and spots on that guitar's fingerboard. Nothing major, but still something you should keep in mind.
But those went away with its elder cousin, the Pacifica 112V (review).
So, some cheaper Yamaha models may have some finish issues. Plus, if you purchase your guitar from an e-commerce store, you might get one that's poorly set up. But the good thing is that it can be easily fixed for cheap.
Premium Price for "Special Treatment"
Yamaha revealed that they follow a strict quality-check and a professional setup process for certain guitars in their Japanese factories.
However, this "special treatment" is only reserved for the higher-end models. Likely the A-series, L-series, and the Red Label guitars.
This means that most of their affordable factory-produced models may not have the smoothest frets, right neck relief, and the perfect out-of-the-box set up.
Again, this is not a huge issue as you can always go for a professional set up once you receive your guitar.
---
Features of Yamaha Guitars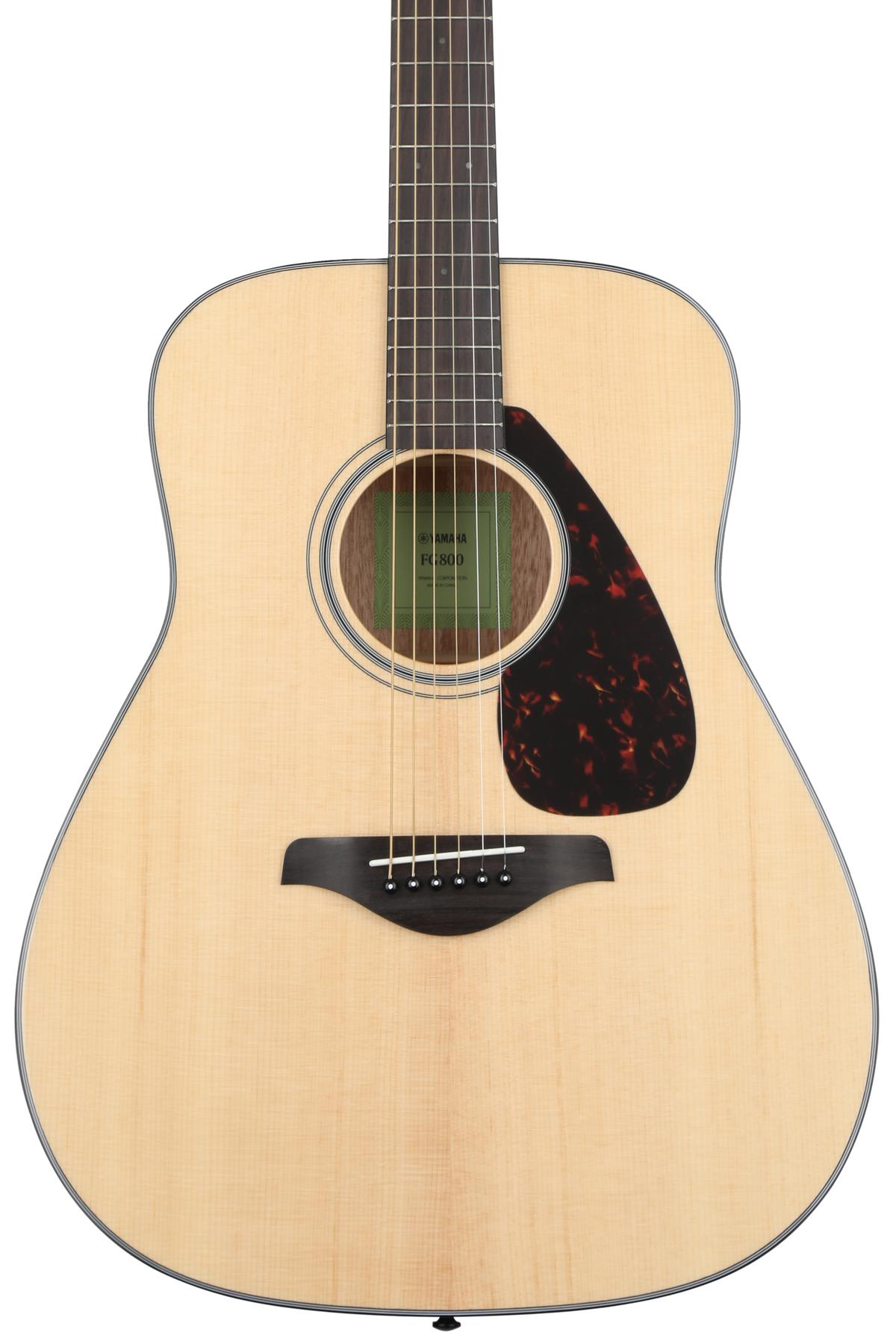 Guitars like Yamaha FG800 offer really high value for the money
The features vary among the different guitars and as you go across the budget segments.
To make things easier, I've curated a table for that so you can take a look at what you pay vs. what you get:
Category
Recommended Model
What You Get
Check Price (Affiliate link)
Budget Acoustic
Yamaha FG800
– Solid Spruce top
– New scalloped bracing
– Nato body & neck
– Urea nut/saddle
– Die-cast chrome tuners
– No electronics
Sweetwater – Thomann
Mid-range Acoustic
Yamaha FG-TA TransAcoustic
– Solid Spruce top
– New scalloped bracing
– Mahogany body
– Urea nut/saddle
– Die-cast chrome tuners
– SYSTEM70 TransAcoustic + SRT Piezo Pickup
Sweetwater – Thomann
Premium Acoustic
Yamaha L Series LL16 A.R.E.
– Solid Engelmann Spruce top with A.R.E.
– 5-ply neck
– Solid Rosewood body
– Urea nut/saddle
– Die-cast gold tuners
– Passive System + SRT Piezo Pickup
Sweetwater
Budget Electric
Yamaha Pacifica 112V
– Alder Body with Gloss Polyurethane Finish
– Bolt-On Maple Neck
– Rosewood Fingerboard
– H/S/S Alnico V Pickups with 5-Position Selector
– Push-Pull, Coil-Split Switch
– Vintage-Style Vibrato Bridge with Block Saddles
Sweetwater – Thomann
Mid-range Electric
Yamaha PAC611HFM
– Seymour Duncan Custom 5 TB-14 and SP90-1 Pickups
– Alder body with flamed maple veneer top
– Maple Neck with Rosewood Fingerboard
– Grover Locking Tuners
– Graph Tech TUSQ Nut and String Trees
– Hardtail Bridge with Graph Tech String Saver Saddles
– 3-Position Pickup Selector- Push-Pull, Coil-Split Switch
Sweetwater – Thomann
Premium Electric
Yamaha RS820CR Revstar
– Humbucking Pickups/Alnico V
– Maple and Mahogany Body
– 3-Piece Mahogany Neck
– Hand-Brushed Satin (Steel Wool) Finish
– Aluminum Pickguard
– Push-Pull "Dry Switch"
– TonePros AVT-II Bridge
Sweetwater
Budget Classical
Yamaha C40II
– Laminated Spruce top
– Locally sourced tonewood body
– Urea nut/saddle- Rosewood bridge
– Chrome tuners
– No electronics
Sweetwater – Thomann
Mid-range Classical
Yamaha NTX1
– Solid Sitka spruce top
– Nato body and neck
– Walnut fingerboard
– Chrome tuners with Matte Black shaft
– Undersaddle piezo pickup w/ tuner and 3-band EQ
– Black/white binding
– Performance-friendly strap buttons
Sweetwater – Thomann
Premium Classical
Yamaha GC22C
– Handcrafted in Japan
– Solid Western Redcedar top
– Solid Rosewood body
– Rosewood binding
– Urea nut/saddle
– Gold YTM-81 tuners
– Traditional classical guitar design
Sweetwater – Thomann
So, it's safe to say that there's a Yamaha for everyone!
They're one of the very few companies that make quality acoustic, electric, and classical guitars. (Not to mention bass, drums, pianos, orchestral instruments, studio gear, bikes, and even golf equipment!)
The fact that they can do that consistently with no signs of compromises in either category shows how much effort & attention they put into their products.
---
FAQs
Are Yamaha Guitars Good for Beginners?
Yamaha is probably one of the top choices for any beginner, be it for acoustic or electric guitars.
The quality and consistency you can get for your money is nothing short of phenomenal.
There's a complete post on GuitaristNextDoor.com about the best Yamaha acoustics for beginners, which I highly suggest you check out.
Where are Yamaha Guitars Made?
Well, we recently published a post on our website going over all the different Yamaha guitar ranges talking about where they're made.
You can check the post here, but I'll give you a quick summary:
The cheaper acoustics and TransAcoustics are made in either China or Indonesia.
The high-end L-series and Red Label acoustics are made in Japan.
The expensive classical guitars are manufactured in Japan, while the cheaper ones are made in Indonesia.
Pacificas and Revstar models are made in Indonesia.
Yamaha silent guitars are made in China.
Do Yamaha Guitars Hold Their Value?
Generally, mass-produced guitars don't hold their value as well as handcrafted or vintage ones. So, you'll find that only the premium series like Red Label or vintage Yamaha SG's will hold their value, or even appreciate over time.
Also, people have the opinion that Yamaha makes cut-price gear, so they're not willing to pay for them as they would for an aged Martin or Gibson. We know that's not true, but people will always have a higher regard for American-made guitars.
Which Yamaha Series is Best?
Labeling a series as 'best' isn't meaningful on its own. Best in terms of what?
Each one of Yamaha's guitar series serves a different purpose. For instance, the FG series is all about offering durable dreadnought guitars at really competitive prices. On the other hand, the L-series is all about 'luxury,' offering the fanciest features of all but on the more expensive side.
Meanwhile, the A-series is focused on the performance and pro-level gigging side of things. And if you're looking for something revolutionary, there's the TransAcoustic which is unlike any other acoustic guitar we've seen.
---
Conclusion
I must say Yamaha is not JUST a guitar brand for beginners. It's a serious player in today's extremely competitive market, and is no less than all those big American names out there.
I hope this post has helped you learn everything there's to know about Yamaha guitars.
If you have more questions, feel free to connect with me here or on our YouTube channel.
Keep rocking!
---
Here's Our Favorite Gear Right Now!
Our Favorite Guitars:
Consider all links in this post to be affiliate links. If you purchase, at no additional cost to you, we may earn a small commission. It helps us to keep the lights on, thanks! 🙂
Electric guitars:
For beginners and tight-budget guitarists, Ibanez GRX70QA was the winner after hours of testing. If you are a metalhead, Jackson JS22 Dinky is our favorite.
If you have more room on your budget, Yamaha Pacifica 112V gives you a great bang for your buck, and Fender Player Telecaster HH will serve intermediate Players well.
Our favorite Electric guitar of 2021 was the PRS SE Custom 24-08. It gives so much versatility, comfort, and good tones that it's impossible to ignore.
Acoustic guitars:
For beginners, Yamaha FG800 is our go-to guitar. It offers more than any other guitar in the same price range.
For intermediate and beginners with bigger wallets, Gretsch G5024E Rancher offers so clear and detailed tones, plus easy playability that I had to include it here.
Seagull S6 Original is the best acoustic around the $500 mark. It has the construction, sound, and feel that many more expensive guitars don't achieve.
Our Favorite Amps:
For beginners, Fender Mustang LT25 offers the most. It's versatile, sounds good, and is simple to use.
For most home players, Boss Katana 50MKii is the amp that serves you in any situation. From country to metal.
If you are searching for a tube amp for home use, Blackstar HT-5R MKii is my go-to option because it sounds so good, and you can adjust the wattage(power).
When it comes to acoustic guitar amps, Fender Acoustasonic 40 will serve most people really well. But our favorite is Fishman Loudbox Mini BT. It offers a professional level tone and volume with a price most people can afford.