Last Updated on September 6, 2023 by Teemu Suomala
Author: DL Shepherd
Darren has been playing guitar for over 23 years. He fronted the metal band Suddenly Silence in the early 2000's, and also achieved recognition as an award-winning bluegrass guitarist.
A native of southwestern Virginia, and has shared the stage with many big-name acts from various genres. When he is not playing one of his many guitars, he can be found riding his Harley through the mountains of Virginia.
Hide The Rambling▲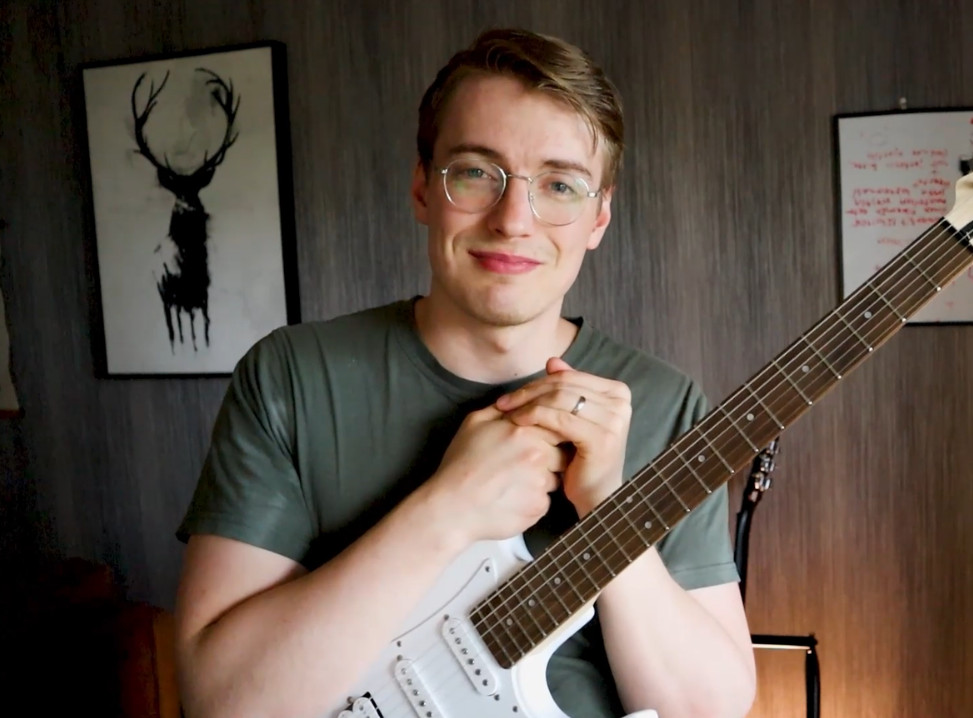 Editing & Research: Teemu Suomala
I first grabbed the guitar in 2009. I started this website in January 2020 because I couldn't do window installation anymore due to my health problems. I love guitars and have played dozens and dozens of different guitars through different amps and pedals over the years, and also, building a website interested me, so I decided to just go for it! I got lucky and managed to get awesome people to help me with my website.
I also got lucky because I have you visiting my website right now. Thank you. I do all this for you guys. If you have any recommendations, tips, or feedback, just leave a comment, I would love to chat with you. I have also been fortunate to produce content for several large guitar websites, such as Songsterr, Musicnotes, GuitarGuitar, and Ultimate Guitar.
I spend my spare time exercising and hanging out with my wife and crazy dog (I guess that went the right way…).
Hide The Rambling▲
---
There are a ton of acoustic guitar brands on the market today – many more than there were just a couple of decades ago. With all of these new choices, it can easily get overwhelming when you're trying to pick out your next guitar.
There are certain brands that are better than others, however. They have a history of producing guitars that sound, play, and look amazing. The top acoustic guitar brands usually produce instruments that use solid wood construction with premium hardware and only the best tonewoods. When it comes to manufacturing acoustic guitars, some of these companies use the latest technology while others tend to do things by hand.
The end result is always a guitar that appeals to the masses. While there are many good guitar manufacturers out there, we have narrowed down the top 6 acoustic guitar brands that really stand out from the crowd.
Remember to check the Best Electric Guitars Brands article I just wrote!
6 Best Acoustic Guitar Brands
How Did We Choose?
This article took many years to write. I used every research outlet available to me in order to come up with this list. First, I draw from my personal experience in the industry. Over the past 25 years or so, I have played a TON of guitars in all price ranges. After I've played a guitar, I'll usually make a note of my thoughts so I can go back and read what I liked or didn't like about a specific model.
Next, I spend countless hours researching guitars on the internet. I like to read and watch reviews to learn as much as I can about certain models that I am not familiar with. Not all music stores in my area carry every guitar model (unfortunately), so I am sometimes forced to research a guitar because I cannot find one locally. That's the price I pay for living in isolation in the Appalachian Mountains.
After I have played or researched a guitar model, I'll usually check with one of my many friends who also play guitar. My circle includes current touring guitarists, session musicians, studio owners/engineers, and luthiers. Their input makes my job incredibly easy because they are actively dealing with guitars every day.
This list isn't simply cherry-picked from other articles: it has been researched and backed by industry professionals (other than myself).
1. Martin
Martin Guitars started in 1833 making them the oldest guitar company in the USA. They specialize in acoustic guitars – mainly steel string acoustics. They are based in Nazareth, PA.
Check the Top 7 Cities for Guitar Players In The U.S. here!
Martin invented the X-bracing technique in the mid-19th century. This technique made their guitars stronger while generating a richer tone.
Many other companies copied their techniques and the Martin design quickly became the industry standard by which all other acoustic guitars were measured.
Many vintage Martin guitars are now worth six figures on the used market which makes them a great investment. Their iconic dreadnought body shape is hailed as the "standard" guitar for bluegrass flatpicking. Players such as Clarence White, Eric Clapton, Norman Blake, Billy Strings, and Tony Rice are all known for using Martin guitars to not only define their style but to also define entire genres.
Key Features of Martin Guitars
Martin's nearly 200-year history has allowed them to come up with some great innovations. Many of these innovations have become industry standard features over the course of time as more and more manufacturers tried to copy Martin.
One of the most important innovations is the X-bracing system.
This bracing style allowed for guitars to be more structurally sound while allowing the soundboard to resonate more freely. This is what helped create the Martin tone.
Further developments led to the forward-shifting of this bracing pattern which allowed the top to resonate even more freely and improved structural integrity.
Martin also developed some of the popular body styles of acoustic guitars that are available today. Their dreadnought shape allowed for the guitar to be used as a soloing instrument instead of being limited primarily to a rhythm instrument.
Fingerpickers love their 00 and 000 body styles as well. These smaller bodies take less force to play compared to larger-bodied guitars. Eric Clapton is a huge fan of 000-size Martins and even has his own signature model.
The best Martin guitars are constructed of all solid wood while their more affordable guitars incorporate man-made materials (such as carbon fiber and HPL).
Pros
Balanced mids, clean highs, and warm bass is great for all acoustic music
Time-tested designs are often mimicked but never duplicated
Tone cuts through a thick mix of other instruments
Sound better with age
Cons
Higher quality models are pricey
Factory action is set higher than other brands (harder to play)
Who are Martin guitars For?
Martin guitars are great for bluegrass flatpickers, especially the D-18 and D-28 models. This is because they are loud and project well when in a mix of other instruments. Fingerstyle players will love the smaller body styles.
Who are Martin Guitars Not For?
Martin guitars may not be for beginners because they often come with a higher price tag. They are also a bit harder to play than other brands due to their relatively high action right out of the box.
Our Martin acoustic guitar articles, buyer's guides, and reviews:
---
2. Gibson
Orville Gibson started making instruments in 1894 and started the Gibson Company in 1902. The original factory was located in Kalamazoo, Michigan, and manufactured guitars and mandolins. Today, it is located in Nashville, Tennessee with a special acoustic-only guitar factory located in Bozeman, Montana.
Gibson is known for inventing the archtop guitar as well as designs such as the J-45 and the Jumbo. These models made Gibson a household name in the early half of the 20th century. Gibson then restructured in the 1950s and introduced the first successful line of electric guitars known as the Les Paul models (endorsed by Les Paul himself, of course). This brought Gibson into the 20th century and solidified their product line in electric guitar manufacturing.
Their acoustic instruments did not die with the arrival of the electric guitar craze.
Models such as the J-200 Jumbo and the J-45 – a dreadnought design with rounded shoulders – are still staples in the Gibson lineup today.
Players such as Slash, Ry Cooder, Sheryl Crow, Joe Bonamassa, John Prine, and Steve Earle have played Gibson acoustic guitars during their careers.
Key Features of Gibson Acoustic Guitars
Gibson acoustic guitars typically feature solid Sitka spruce tops with backs and sides made from a variety of tonewoods such as rosewood, mahogany, and walnut. Most modern Gibson models borrow Martin's forward-shifted X-bracing for structural integrity and superior tonal properties.
Gibson Jumbo models feature deep bodies for a very pronounced bass response.
They typically have a lot more volume as well and can be heard in a mix of other instruments. Their J-45 model, called "The Workhorse" by many musicians, is a dreadnought acoustic guitar with rounded shoulders that is held in high regard by many well-known musicians like Slash (he has his own signature model).
Whether you're going strictly acoustic or plugging into an acoustic guitar amplifier, you can bet that Gibson acoustics will give you a world-class acoustic tone that is simply brilliant.
Pros
Made in Bozeman, Montana USA
Even affordable Gibson acoustics are all solid wood construction
Several distinct body shapes available make them more versatile than Martin
Cons
Higher-end guitars can be expensive
Quality control has been an issue for the past few years (but is improving)
Who is Gibson Acoustic Guitars For?
Gibson acoustic guitars are for anyone who wants a great high-end acoustic guitar made from all solid tonewoods. They are great for blues, rock, country, and bluegrass.
Who are Gibson Acoustic Guitars Not For?
Gibson acoustic guitars may not be the best choice for a beginner who is still trying to figure out what they want. They are a bit too expensive for that.
Our Gibson acoustic guitar articles, buyer's guides, and reviews:
---
3. Taylor
Another American guitar manufacturer is Taylor Guitars. They mainly specialize in manufacturing acoustic guitars but also produce some electric guitars. Taylor guitars began with Bob Taylor and Kurt Listug in El Cajon, CA in 1974. Today, they employ over 1,200 people in two different factories (El Cajon, CA and Tecate, Mexico).
Taylor acoustic guitars are made using high-tech computer-aided manufacturing techniques.
While other brands are concerned with all handmade guitars, Taylor is a proud industry innovator when it comes to using technology to produce guitars. This technology not only helped them bring guitar manufacturing into the 21st century, but it also allows Taylor to produce guitars with incredible consistency.
Taylor also pioneered V-class bracing. This technique is different from X-bracing found on most Martin and Gibson models, and it is claimed to be an improvement over X-bracing by allowing the top to resonate better while still providing structural integrity.
Taylor also uses a lot of laminated wood for the bodies of their guitars. While the tops are usually solid Sitka Spruce, it is not uncommon to find a Taylor guitar with a back and sides made from something like layered Sapele. Layered tonewoods are essentially high-pressure laminate instead of all solid woods.
Artists such as Zac Brown, John Petrucci, Shawn Mendes, and Toni Iommi rely on Taylor guitars for their signature sounds.
Key Features of Taylor Acoustic Guitars
Taylor guitars are tough! They're built like fortresses. This is especially true of their more affordable models that are made with laminated wood. The reason that they are so tough is that laminated wood is more durable than regular solid wood. These are guitars that are not afraid to go on the road and they can take a lot of abuse.
Taylor also cares about the environment which is another reason why they use laminated wood. Fewer trees are harmed when using laminated wood than regular solid wood.
Taylor guitars have patented V-bracing as well as patented neck designs. The bracing helps the guitars resonate more freely, thus improving tone. The neck designs are comfortable and ensure exact intonation.
Many players decide to go with a Taylor guitar because of the adjustable neck angle. This feature is not found on many other guitars.
Many Taylor acoustic guitars are equipped with Taylor's unique Expression System II electronics. This system places the pickup behind the string instead of underneath it to give you a noise-free, crystal-clear plugged-in tone.
Pros
Incredibly durable
Most guitars are incredibly lightweight
Incredible consistency from one guitar to the next
Focused, clear tone
Cons
All solid wood models are expensive
Who is Taylor Guitars For?
Taylor guitars are great for players who need a reliable road guitar that sounds great when plugged in. They are great for players who need a focused, balanced tone.
Who are Taylor Guitars Not For?
Taylor acoustic guitars are not for a player that wants a guitar that projects well over a group of other instruments unplugged. They are not what you would call a "flatpicker's guitar". Their designs work better for rhythm under those conditions.
Our Taylor acoustic guitar articles, buyer's guides, and reviews:
---
4. Yamaha
Yamaha entered the world of guitars in 1966. They are a Japanese manufacturer (yes, it is the same company that makes motorcycles). In their first year, they introduced the FG180 acoustic and the SG-3 and SG-2 electric models.
Yamaha used modern techniques and old-world designs to introduce high-quality, all-solid wood guitars to the masses. They perfected the machine-made guitar. The quality-to-price ratio was also great for those who couldn't afford bigger names like Martin or Gibson.
Today, acoustic models such as their APX600 and FG-TA are world-renowned. Flatpickers can grab an FG model and fit right in with the Martin guitars in the room. Fingerpickers can grab an APX600, plug it in, and play all night long. Classical players love designs such as the NCX1.
One of the best things about Yamaha is how affordable they are and how much value for the money they offer.
Even their high-end guitars are extremely affordable. This puts them well within reach of beginners and intermediate players who need a great affordable guitar.
Pros like Bob Dylan, James Taylor, Bob Marley, and even John Denver have played Yamaha acoustics. They are also found around jam circles everywhere in the bluegrass circuit.
As a side note, I hold Yamaha guitars in very high regard for beginners. When I was a budding guitarist, my neighbor let me borrow her Yamaha FG to learn on until I could get my own guitar. The playability and quality of that guitar helped to lay the foundation of my musical career.
Key Features of Yamaha Acoustic Guitars
Yamaha acoustic guitars are built with quality materials and tonewoods. Solid spruce tops can be found along with solid tonewoods – especially on their high-end models like the LS56 Custom ARE Concert. On the more affordable end, you can still get a solid spruce top paired up with laminated tonewoods.
Yamaha Acoustics have something to offer every guitar player on the planet. Their designs include more traditional body shapes like dreadnoughts and Grand Concerts but also venture into thinline bodies that are made to be played plugged in.
Regardless of the guitar you choose, a Yamaha acoustic is an extremely good value.
Pros
Affordable models are readily available
A vast catalog of models ensures you'll find one to match your needs
Made from high-quality materials
Amazing tone for the money
Cons
Not handmade like some of the others on the list
Won't hold their value as well as other brands
Who are Yamaha Acoustic Guitars For?
Yamaha acoustic guitars are for any guitarist who is looking for a solid performing acoustic at an affordable price. If you can't afford your dream guitar, a Yamaha is a great compromise.
Who Are Yamaha Acoustic Guitars Not For?
Yamaha acoustic guitars are not for players who want a handmade guitar or a guitar that will gain significant value over time. They are mass-produced and therefore won't necessarily grow in value like a Martin, Gibson, or high-end Taylor.
Our Yamaha acoustic guitar articles, buyer's guides, and reviews:
---
5. Alvarez
Alvarez may manufacture their instruments in other parts of the world, but they are actually an American company. They began life in 1965 when they were started by their parent company, St. Louis Music. They soon began working with Japanese Master Luthier Kazuo Yairi and designed both steel string and nylon string guitars to import into America.
Alvarez guitars are primarily manufactured in China, but their higher-end Alvarez-Yairi brand is manufactured in Japan. This allows Alvarez to offer guitars to everyone from the beginner to the seasoned professional.
What sets them apart from other Chinese manufacturers is their quality control.
Every single Alvarez guitar that enters the United States must first go through a setup and inspection at their headquarters in St. Louis, Missouri.
Alvarez guitars have won the hearts of such players as Jerry Garcia and Bob Weir of the Grateful Dead, Carlos Santana, Joe Bonamassa, and Ani DiFranco.
Key Features of Alvarez Guitars
Alvarez guitars aren't your average "off the shelf" guitar. There's a ton of research and development that goes into their designs. For example, you'll see their Forward Shifted Type 2 bracing system that allows the guitar to resonate longer and louder.
Their designs also use asymmetric tone bars to balance out the bass and treble response of the guitar. This is why they are so articulate and responsive to even the lightest touch.
All of the wood used for the tops is hand-selected by luthiers at Alvarez before it goes into production. This ensures that every piece of wood is only the best.
One of the best features of Alvarez guitars is their affordability. Even with all of their R&D and hand-selected tonewoods they somehow manage to be affordable to just about everyone. Their Regent Series is great for beginners while more seasoned players like their Masterworks or Alvarez-Yairi lineup. There's an Alvarez guitar for everyone!
On a personal note, I enthusiastically recommend Alvarez guitars to any player. In fact, the most affordable guitar in my collection is an Alvarez RD8 (Regent Series) acoustic that my dad bought me second-hand for $120. I have won more flatpicking awards (beating out Martins and other "high-dollar" acoustics) with that guitar than any other guitar in my vast collection. They have never let me down!
Pros
Affordable
Wide selection of body shapes and sizes
Loud, well-balanced tone
Great for beginners or seasoned pros
Cons
Some may not like that they're made primarily in China
Quality inconsistencies seem to be a problem with budget-friendly models
Who is Alvarez Guitars For?
Alvarez guitars are for a player who wants a great playing, great sounding acoustic that won't break the bank. Alvarez has a guitar for every guitarist no matter their style.
Who are Alvarez Guitars Not For?
They are not for someone that is looking for an all-handmade acoustic. While they will use all solid woods in some of their models, many of them are made from laminated wood which some people may frown upon.
Our Alvarez acoustic guitar articles, buyer's guides, and reviews:
---
6. Takamine
Takamine Guitars started in 1959 as a small family company at the foot of Mount Takamine in Japan. They quickly grew and became a leader in manufacturing classical guitars and mandolins in the 1960s.
Takamine quickly began developing innovative designs such as the under-saddle Palathetic pickup system, onboard parametric preamp systems, and even the first onboard tube preamp for acoustic guitars.
They are incredibly popular guitars in country music with artists such as Garth Brooks, Jason Aldean, Toby Keith, and Glen Frey (Eagles) signature models being released over the years. The Grand Ole Opry in Nashville, TN commissioned Takamine to create their 80th Anniversary commemorative guitar!
When you buy a Takamine guitar, you're paying for high-quality materials and craftsmanship.
They are still produced in Japan and utilize modern-day technology to help create their guitars. Laser-cut inlays adorn many of their models – especially the high-end John Jorgenson model.
For those who are just starting out, Takamine's G Series allows you to get into a quality guitar without breaking the bank. They're great first or second guitars!
Key Features of Takamine Guitars
Takamine guitars offer some great features for guitarists. One thing that you can expect is an asymmetrical neck that is thinner on the bass side for a more natural and comfortable feel.
Takamine guitars also feature a pinless bridge. This means you don't have to worry about replacing worn bridge pins (or go chasing them down if you drop them). You'll also notice that the saddle is split. This allows for more exact intonation and an easier setup.
Another unique feature of Takamines is their split saddle design which improves the intonation and also looks amazing!
Pros
Eight different body styles to match your playing style
Made with incredible attention to detail and quality
Amazing unplugged and plugged in
Cons
Asymmetrical neck profile isn't for everyone
Who is Takamine Guitars For?
Takamine guitars are great for players who play plugged in or want a guitar that is easy to strum. Their neck design allows you to hold a chord for days without getting uncomfortable.
Who Takamine Guitars Are Not For?
I don't recommend Takamine guitars for flatpickers due to how asymmetrical the neck can be. They are better for strumming.
Our Takamine acoustic guitar articles, buyer's guides, and reviews:
---
6 Runner-Ups
1. Ovation
Ovation Guitars began in Connecticut from the most unlikely of sources: an aerospace company that designed helicopters.
That's right – they're the spaceships of the acoustic guitar world and use aerospace materials like carbon fiber to make some of the most unique guitars in the world.
Their round-backed design is instantly recognizable and they have been found on stages with Melissa Etheridge, Richie Sambora, and Paul McCartney. Most are acoustic-electric guitars that sound absolutely amazing when plugged in.
Who are Ovation Guitars For?
Ovation guitars are for acoustic players that like a more electric type of feel to their instrument. They are certainly designed to be plugged in as they sometimes sound a bit thin when played with a large group of instruments.
Our Ovation acoustic guitar articles, buyer's guides, and reviews:
---
2. Seagull
Seagull Guitars is a Canadian acoustic guitar manufacturer owned by Godin Guitars. They began in the early 1980s and make amazing instruments with high-quality materials. Seagull guitars typically use a lot of reclaimed wood and strive to use environmentally-conscious manufacturing techniques.
Their noticeably thin headstock design functions to help the guitar stay in tune more easily. They also use a compound curve in their guitar tops that make them strong yet resonate. Their use of a wider nut makes them a big hit with finger-style guitarists.
Who is Seagull Guitars For?
Seagull guitars are great for fingerstyle players thanks to the wide nut and great string articulation.
---
3. Breedlove

Breedlove Guitars started in 1990 with two former Taylor Guitars employees. They decided to build their own brand in Bend, Oregon. Their experience at Taylor allowed them to craft some amazing instruments while using environmentally-friendly business practices.
They make guitars based on a smaller concert body shape and hand voice each top. The tops are then paired with a variety of tonewoods – some of which are unique to Breedlove (like Myrtlewood).
Who is Breedlove Guitars For?
Breedlove guitars are voiced for fingerstyle players. Their smaller body profile along with their tonewood selections make them ideal for intricate fingerstyle work.
Our Breedlove acoustic guitar articles, buyer's guides, and reviews:
---
4. Blueridge
Blueridge guitars are made in China. They seemed to single-handedly prove that Chinese guitars could be amazing instruments. Blueridge started sometime during the 1990s and since then has made a huge splash in the bluegrass world with their remarkable instruments.
Many Blueridge guitars are adorned with a large amount of inlay work which makes them absolutely stunning instruments. They tend to design guitars after Martin designs and therefore tend to be more geared toward flatpickers. They give flatpickers an affordable alternative to more expensive brands like Martin.
Who is Blueridge Guitars For?
Blueridge guitars are great for bluegrass flatpickers who are looking for a more affordable guitar than a Martin. Their designs lend themselves well to American folk music and bluegrass.
---
5. Epiphone
Epiphone guitars began in 1928. They were later purchased by Gibson who still owns them today. They are known for making high-quality acoustic and electric guitars using many of Gibson's designs.
Epiphone guitars were favorites of The Beatles. John Lennon even had his own signature acoustic guitar produced by Epiphone. They use high-quality materials to put their own spin on classic Gibson designs like the Jumbo, Hummingbird, and Dove models.
Who is Epiphone Acoustics For?
Epiphone often makes models based on much more expensive Gibson counterparts. They are a great affordable alternative to Gibson and tend to have great quality control. They lend themselves well to beginners and seasoned pros from a variety of musical genres. If you want a good "all around" guitar, Epiphones can be hard to beat.
Our Epiphone acoustic guitar articles, buyer's guides, and reviews:
---
6. Guild
Guild began in New York City in 1945. They partnered with George Gruhn in the 1980s to produce a line of high-quality acoustic guitars. Today, models like the affordable D-140 still showcase their commitment to making high-quality acoustic guitars.
Guild offers some affordable models (like the D-140) that are made from all solid wood. Their designs run the gamut from parlor guitars to jumbo-sized guitars so they have something for everyone. They tend to be more traditional in design rather than innovative, and that's not necessarily a bad thing.
Who are Guild Acoustic Guitars For?
Guild acoustic guitars are great for nearly anyone: a rocker that is looking for a good strumming guitar; a flatpicker looking for a loud dreadnought; or a fingerpicker looking for a smaller guitar for songwriting.
Our Guild acoustic guitar articles, buyer's guides, and reviews:
---
How to Choose The Right Acoustic Guitar Brand to Test and Look Closer at?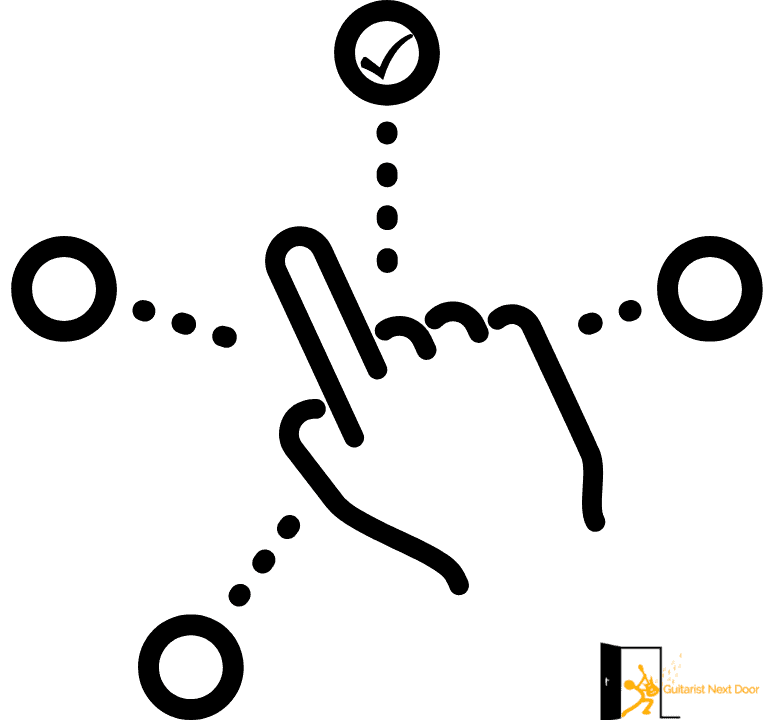 There are a ton of choices on this list alone so it is completely understandable to be lost when it comes to figuring out which brand to go with. You can narrow down your search by figuring out your basics:
What is my playing style? Fingerstyle or flatpicking? Soloing or rhythm? Plugged or unplugged?
What tone do I want? Bright and articulate? Well balanced? Heavy on the bass?
How will I be playing most of the time? At home? In the studio? On the road?
Once you figure these things out, you'll soon see the direction you should go. If you're wanting a flatpicking monster then you should look for a dreadnought-size guitar with a lot of projection and a balanced tone. If you're a fingerstyle player, you may appreciate a smaller-bodied guitar with a softer top (like cedar).
Guitars that are made from man-made materials and laminated woods will typically be more durable and hold up to the elements better than a guitar made from all solid wood. That is because they do not swell or shrink with changes in humidity or temperature. This is important if you're constantly playing outdoors or are exposed to the elements.
Acoustic guitars made of all solid woods will typically sound warmer and fuller than those crafted with man-made materials. They will, however, be more sensitive to changes in temperature and humidity.
When you figure out the basics, you can then look at different brands that offer guitars that fall within your specifications. My advice is to play every single one that you are interested in (if you can). This will allow you to get a feel for the individual nuances that make them unique.
---
FAQ
Do Expensive Acoustic Guitars Sound Better?
Not always. There are plenty of affordable acoustic guitars that sound amazing. As I stated earlier, I have won bluegrass guitar competitions with a $120 Alvarez with a laminate top.
Does Acoustic Guitar Brand Matter?
The brand typically doesn't matter as much as the overall construction. An acoustic guitar will only be as good as the materials that make it up. This example can be seen with modern Martin guitars. Many of their more affordable guitars are made with cheaper materials. They do not have the quality of their more expensive brethren even if they do have the same name on the label.
Which Guitar Brand is Best for Beginners?
I highly recommend brands such as Alvarez and Yamaha to beginners because they get an excellent guitar for an affordable price that they won't necessarily outgrow. They are easy to play and offer some pro features that other "beginner" guitars just don't have.
Fender, Ibanez, and Epiphone also make some great guitars for beginners.
What's The Best Cheap Guitar Brand?
The best cheap guitar brand is Yamaha. They have exceptional quality and are of great value to players of all skill levels.
What's The Best High-End Acoustic Guitar Brand?
Martin is the king of high-end acoustic guitar brands. Many of their vintage models command six-figure prices, and their designs are continuously replicated by luthiers everywhere. They are an amazing investment.
What Acoustic Guitar Brands Do Most Musicians Use?
Gibson seems to be the acoustic guitar of choice for many musicians. Players like Slash, Sheryl Crow, and Joe Bonamassa can be heard playing them. They are great high-end guitars for those who like to play different genres because they are very versatile.
Martin guitars dominate the bluegrass scene. Players like Billy Strings, Molly Tuttle, Tony Rice, and Bryan Sutton have made Martin guitars their guitars of choice.
Taylor guitars are more modern and are incredibly popular with musicians like Toni Iommi and John Petrucci.
Those are probably the most popular acoustic guitar brands today: Gibson, Taylor, and Martin.
---
Conclusion on Best Acoustic Guitar Brands
The best acoustic guitar brand is the one that resonates with you. Over the years, I have played many guitar brands – some well-known and some obscure. One thing that I have learned is that every brand has at least one model that I would gladly take home and play.
Not all of these guitars were expensive either. In fact, many of them were under the $1000 price point. On the other hand, I have played some "high-end" guitars that had some major issues (sharp frets, finish imperfections, and poor overall tone). There are exceptions to every rule it seems.
Many of the brands on this list have helped define what an acoustic guitar is supposed to be. Brands like Martin, Gibson, and Taylor have all developed groundbreaking innovations that have made their guitars not only desirable but also worth replicating. Therefore, it is hard to go wrong when it comes to one of their guitars.
While brand loyalty will always be prevalent in the music industry (I have my personal favorites as well), the fact of the matter is that a good guitar is a good guitar despite what happens to be written on the headstock. The only way to figure out if a guitar is good for you is to play it, and I advise you to play every guitar that you can get your hands on.
Who knows? You might just discover one by a brand that you have never even heard of before.
Happy picking from all of us at guitaristnextdoor.com!
---
You might also like:
We are sorry that this post was not useful for you!
Let us improve this post!
Tell us how we can improve this post?