Last Updated on April 29, 2023 by Teemu Suomala
Best Overall – Gator Cases Transit Series Electric Guitar Gig Bag
Protection
Quality
Portability
Value for Money
Space for Accessories
Summary
This Gator's gives us 20 millimeters of pro-approved foam. This padding is covered with soft, scratch-proof, nitrocellulose-safe microfleece.

Its blended fabric exterior is tough and weather-resistant, in most regards rendering it a great gig bag.

And that is about as good as gig bags can get for the price most of us can afford.

This is a gig bag I can actually personally vouch for. I owned its acoustic cousin for a while, and it has served me very well. Best for the majority of Les Paul and Single-cut owners.
Check Today's Price on:
*Consider all links in this post to be affiliate links. If you purchase, at no additional cost to you, we may earn a small commission. It helps us to keep the lights on, thanks! 🙂
---
The Next Best:
Compare:
---
You've got a lovely Les Paul to care for, right? A gig bag is a great way to do that…
But, there are so many options to choose from, it can be a little bit overwhelming… and to be honest, all gig bags are not that good… And of course, you want to make sure that you pick the best gig bag for you and your single-cut. This guide will walk you through everything you need to know before making a purchase!
Let's first look at these fine gig bags, and at the end of the post, you can find the FAQ section that helps you to make the best choice possible.
Who crafted this post:
Author: Tommy Tompkins
Playing guitar since 2004. Primarily an acoustic guitarist who plays and writes traditional American folk music, with a background in melodic metal and a solid foundation as a bassist.
Hide The Rambling▲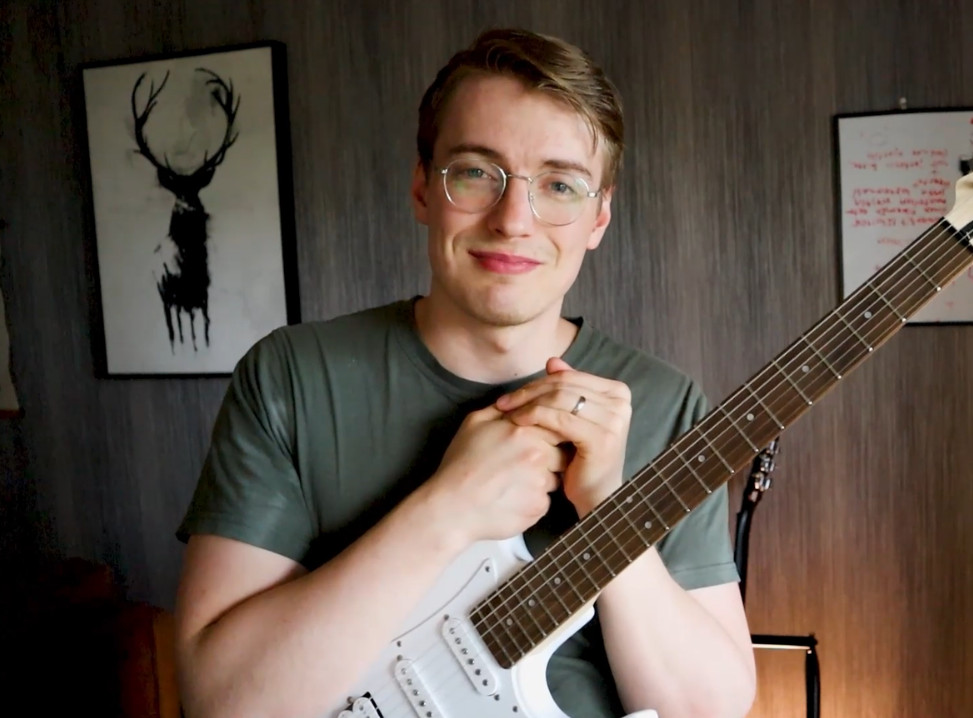 Editing & Research: Teemu Suomala
I first grabbed the guitar in 2009. I started this website in January 2020 because I couldn't do window installation anymore due to my health problems. I love guitars and have played dozens and dozens of different guitars through different amps and pedals over the years, and also, building a website interested me, so I decided to just go for it! I got lucky and managed to get awesome people to help me with my website.
I also got lucky because I have you visiting my website right now. Thank you. I do all this for you guys. If you have any recommendations, tips, or feedback, just leave a comment, I would love to chat with you. I have also been fortunate to produce content for several large guitar websites, such as Songsterr, Musicnotes, GuitarGuitar, and Ultimate Guitar.
I spend my spare time exercising and hanging out with my wife and crazy dog (I guess that went the right way…).
Hide The Rambling▲
We have used our decades of combined guitar experience, plus we have done 10+hours of research for this article. And we can safely say that with these you can ensure your guitar's protection from street to stage to the studio and beyond.
---
Our Favorite Music Store in The World!
Why?
– Excellent Customer Service (4.7/5 Trustpilot Score)
– Fast & Free Shipping
– Gear is Inspected, Tested, & Ready to Play When it Arrives to You (We love this)
– Fair Prices
Visit Sweetwater:
Best Gig Bag for Les Paul
Best Overall – Gator Cases Transit Series Electric Guitar Gig Bag

Protection
Gator's Transit Series Electric Guitar Gig Bag doesn't quite give us a full inch of padding, but its 20 millimeters of pro-approved foam is about as good as gig bags can get.
This padding is covered with soft, scratch-proof, nitrocellulose safe microfleece.
Its blended fabric exterior is tough and weather-resistant, in most regards rendering it a great gig bag.
It does, unfortunately, have one flaw. Its backpack strap connection points in some rare cases break. If these break while you're carrying your Les Paul on your back, things could get ugly.
Quality
Overlooking that pitiful strap connection issue, everything about this bag is solid. All its stitching is reinforced and it sports durable piping along its seams.
It's got convenient accessory storage pouches large enough to fit all your cables, music, and extra small gear.
Its interior is plenty roomy enough for most Les Paul models, and more space can be made by removing the lower bout and neck support pillows.
Portability
Again, if we can get past the fact of the snapping straps, the portability of this gig bag is pristine. The backpack straps are thickly cushioned and easily removable. The side-carry handle is lightly padded but suffices for all practical purposes.
There are many D-rings on the exterior of this bag, and truthfully I don't know why. Perhaps it's for securing the guitar with tie-downs in the back of a tour bus. Whatever their point, they're strong steel and attached fast.
Summary
Pros
Super-strong weather-resistant external material
Removable bottom bout support pillow accommodates different guitar sizes
20-mm microfleece covered interior padding
Cons
Plastic strap clasps can sometimes break
Now, this is a gig bag I can actually personally vouch for. I owned its acoustic cousin for a while, and it served me very well.
In my opinion, it's a great quality gig bag at a perfectly fair price. Fortunately, my straps never broke—else I might be giving a very different review now—and I recommend it to any level of players concerned for their guitar's well-being. The best gig bag for Les Pauls.
Check Price on:
---
Best Protection/Premium Pick – Reunion Blues RBCE1 RB
Protection
The Continental Voyager gig bag from Reunion Blues is definitely the way to go if you want the utmost protection for your Les Paul.
This durable gig bag sports one whole inch of strong, shock-absorbing foam padding all the way around the interior. The foam-lined Flexoskeleton is specially designed to withstand and protect against harsh, forceful bumps and bangs.
Quality
Reunion Blues' RBCE1 is made to last, with strong, dependable stitching and a rip-resistant Ballistic Quadraweave polyester exterior.
Its Ballistic Quadraweave material, on top of being hard to tear, is also highly water-resistant, keeping your gig bag fresh and guitar safe from the elements.
Portability
With both backpack straps and a cushioned palm-contoured side handle, carrying this bag is a breeze.
While the backpack-style straps could use a little extra padding when lugging around a heavy Les Paul, this bag does a good job of sitting comfortably against your back.
Plus, the backpack straps can be zipped up for easy storage beneath Reunion Blues' special hideaway system.
Summary
Pros
Made with the thickest protective foam of all gig bags featured here
Water-resistant zippers and exterior made of ultra-strong material
Flexoskeleton design with reinforced impact panels
Cons
Expensive
A bit heavy and hard on the shoulders
This Continental Voyager gig bag from Reunion Blues is one of the most sound and secure ways to travel with your Les Paul. Now, the quality comes at a well-deserved high price, so this might not be your first choice if you're on a budget.
Best for those already gigging, the Reunion Blues RBCE1 will get you on stage and back home without the slightest bit of damage.
Check Price on:
---
Best Looking – Levy's Leathers Deluxe Gig Bag
Protection
Levy's Deluxe Gig Bag gives you a safe and stylish way to tote your electric guitar around.
Fit with thick 25-millimeter padding to absorb shocks and covered in water-shielding polyester, this is a gig bag that will get your guitar where you're going in one well-protected piece.
A locking neck-support pillow adds stability beneath your instrument while in transit, keeping it where it's meant to be.
Quality
Don't go buy this bag thinking you're making a great score on yards of Levy's leather. Sorry to disappoint, but only the zipper pulls and handles have this hide. Now, these zippers are something to focus on. The leather pulls are nice, but the real quality of these zippers is they're made of strong brass.
Nothing's worse than when your gig bag's zipper breaks, so knowing the durability of this bag does a lot in securing its spot in this list of the best Les Paul gig bags.
Portability
The Levy's Leather Deluxe Gig Bag lends you both the backpack and the side-carry handle options.
Its backpack straps, while not breathable, are comfortably padded to the point I think I could walk a marathon with this gig bag.
The leather-reinforced side-carry straps are found on each side of the case and clasp together with a sleek-looking handle.
Summary
Pros
Thick 25-millimeter padding
High-quality leather on zipper pulls and handles
Dependable, long-lasting build
Cons
Can be a tight fit for older, wider Les Pauls
I used to own a Levy's Leather strap, and that was the highest quality guitar strap I'd ever used. That was near 10 years ago, and while it's since moved on to another home, I'm sure it's got another few decades yet to give.
I'm confident Levy's Leather Deluxe Gig Bag will hold up much the same. Its moderately high cost seems to barely cover the standard of quality you receive, making this a great bag for any skill level.
---
Best Budget- Professional Electric Guitar Gig Bag by Hola!
Protection
Hola! Music's second hit on our review today, the Professional Electric Guitar Gig Bag outshines the Deluxe Series in several ways.
First, it's got nearly double the padding yet is spacious enough to fit any Les Paul model. Rugged rubber guarding its bottom adds extra shock absorption but doesn't lay on too much excess weight to your total load.
Though it's got two large storage pockets, you can even take out its neck support block if you need to stash an extra cable.
Quality
Basically my biggest issue with this gig bag is I think it's just plain ugly. It's shaped a little strangely and is all-around quite bland. But then again, I never really buy a gig bag based on looks, and in all performance-realms, this Hola! Music model excels.
It's put together well and should last you through several years of regular use.
Portability
I'd like to ask Hola! Music to pack a little more padding in their shoulder straps, but they're not too thin. I imagine I wouldn't want to walk for miles with a Les Paul on my back in this bag, but I could definitely handle a fair amount of city blocks without too much complaining.
Conversely, its side-carry handle is almost too thick, though if I nitpick that I'd be getting into silly territory.
All in all, there's nothing hugely wrong with this gig bag, though it could stand a couple upgrades.
Summary
Pros
Spacious interior protected by 1-inch foam padding
Large accessory storage pockets on body and neck
Protective rubber on bottom of gig bag absorbs shock and adds durability
Cons
Dull gray, plain design is unattractive
If you're tight on money but not so tight that you're stuck in the bargain bin, this Hola! Music Professional Electric Guitar Gig Bag is a good middle-ground between the cheapest and the bordering-on-boutique.
It's dependable and basic, with no cost-adding frills. It does what it's supposed to, does it well, and nothing more.
---
Most Affordable – Deluxe Series Electric Guitar Gig Bag by Hola! Music
Protection
With only 15 millimeters of foam padding, this Hola! Music Deluxe Series Electric Guitar Gig Bag is arguably the least safe option for Les Paul gig bags in this review.
That's not to say it won't do a good job of protecting your LP—it's still secure—it just won't protect from as brute damage as the Reunion Blues and others will.
The area I'd be most concerned about on this gig bag is the bottom, as it fits real snug against the 39- to 49-inch length of Les Pauls. But, to its credit, this bag does include thick rubber feet on the bottom side, which add an extra element of protection against floor-caused damage.
Quality
As the most affordable option, you can expect some minor differences in quality between this and the most expensive products. For instance, the lining of this Deluxe Series gig bag is not the high-quality soft velour you'll find in the upper range.
It's a scratch-resistant polyester, which thankfully has reinforcements at the headstock and bridge positions, keeping it safe from string-induced tears.
Portability
This gig bag is as easy to carry as any other, but features an additional handle on the front side for an added element of portability.
The foam in the backpack straps isn't super-thick, though I think it should be fine for most short jaunts and will probably hold up for a couple of years at least.
Summary
Pros
15 millimeters of supportive foam lines the interior
Tear-resistant 600D Oxford Nylon exterior
Inexpensive choice for beginners
Cons
Will be a tight fit due to Les Pauls' ~40-inch length
This is the best gig bag for beginners who want to hit the road with their Les Pauls. It's low-cost without sacrificing the quality elements that are essential to guitar protection.
While I'd take extra measures during travel to make sure everything's hunky-dory, I'd be fine in most situations storing my Les Paul in the Hola! Music Deluxe Series Electric Guitar Gig Bag.
---
The Final Verdict
Looking at gig bags from a purely practical point, the product I'd recommend last among these options is the Deluxe Series Electric Guitar Gig Bag by Hola! Music.
It's good for bare beginners, but once you get any experience at all it will be better to upgrade to a higher standard of gig bag, especially if you're toting around a pricey Les Paul.
This was a real toss-up between the best of the best, but in the end, I'm gonna go with what I know.
I recommend Gator Cases Transit Series Electric Guitar Gig Bag above all others.
Though its strap quality is an issue, it is a preventable issue. In the end, this case offers comparable protection to the Reunion Blues while coming in at half the price. In my opinion, it's the best gig bag out there.
---
Buyer's Guide – FAQ
What Makes a Great Gig Bag for Les Paul?
Les Paul's are on the heftier side of electrics. However, even with their single-cut bodies, they're just a wee longer and wider than the standard Fenders, so most gig bags for Telecasters and Stratocasters should work with Les Pauls too.
Carrying around your Les Paul means you're going to want it to be safe and secure along the way. Look for gig bags with durable straps with reinforced stitching to make sure your LP stays on your back where it belongs.
Plus you'll want a gig bag with extra-padded straps so you can wear your guitar with comfort.
The internal padding of the gig bag is one of the most important traits. The type and amount of padding changes from model to model, but you'll want at least 10mm of padded reinforcement. Better yet, aim for gig bags that give you a full inch of protection.
Features outside these three main marks of the best Les Paul gig bags are things like accessory storage, overall durability, and obviously the grand value of the product.
We took all of this into consideration when reviewing these gig bags for Les Paul and think what you see here is a sampling of the finest bags in each category.
Will a Gig Bag Protect My Guitar?
Gig bags are one of the best ways to protect your guitar, especially those we reviewed above.
I will make a point now to mention that there are a few levels of gig bags. They're basically:
carrying bags,
padded gig bags,
and premium gig bags.
Carrying bags are unpadded and do just what they sound like—they're essentially a pouch for your guitar. They WILL NOT protect your guitar from bumps and bangs. The best protection they offer is mainly from dust and dirt.
We're mostly looking at the best mid-level padded gig bags today. These protect your guitar from shocks and crashes, but might not fare well against extreme climate changes or huge collisions.
For most guitarists traveling under relatively normal conditions, padded gig bags offer the bulk of protection you'll need.
Only the Reunion Blues RBCE1 RB gig bag goes into the "premium gig bag"-category. It costs more but also delivers extra quality and safety for the money.
Premium gig bags are often reinforced with some type of external frame. In some ways, they're more like softshell cases than gig bags. They sport the highest quality materials and are next to impervious. They're also expensive, being best suited for plane-hopping pros or touring musicians with mega-bumpy band vans.
For ultimate protection, you'll want to keep your guitar in a great hardshell case. These can protect against near-tragedies, as well as offer climate-control and the ultimate in water-resistance.
---
Conclusion on Best Gig Bags for Les Paul
Choosing the best gig bag for Les Paul is one of the most beneficial things you can do to improve the quality of your musical life. Because the working instrument is worth the extra money spent on a gig bag or case.
Your guitar is something to be prized and cared for, and a good gig bag will go a long way in helping you treat your axe with the respect it deserves.
I hope that this guide helped you to choose the right gig bag for you. If you have any questions, leave a comment down below and feel free to share this post too.
I wish you all the best and keep rocking!
You might also like:
We are sorry that this post was not useful for you!
Let us improve this post!
Tell us how we can improve this post?