Last Updated on April 29, 2023 by Teemu Suomala
Best Overall – Gator Cases Transit Series
Protection
Quality
Portability
Value for Money
Summary
Premium protection at the price most of us can afford.

20-millimeter padding easily shields your Strat from almost all the pumps we guitar players face.
This foam is stout, almost rubbery, and can keep a guitar safe from decent falls and most other common dangers.

For the areas most prone to fall damage—the neck, headstock, and bottom bout—there is extra protection.

This includes
-a removable neck block pillow,
-a removable endpin cushion,
-and a rubber boot on the outside of the case.

A gig bag with awesome protection at a great price that should hold up through years of life on the road. The best gig bag for Stratocasters.
Check Today's Price on
*Consider all links in this post to be affiliate links. If you purchase, at no additional cost to you, we may earn a small commission. It helps us to keep the lights on, thanks! 🙂
---
The Next Best:
Compare:
---
If you're shopping for the best gig bag for Stratocasters to ensure your Strat's always safe and sound—well, my friend, let me just say, you're in luck.
There are tons of great gig bags are made to fit Strats! But this can make things a bit confusing…which are the good ones?
We've (I (Tommy), and Teemu)chosen our favorite gig bags for strats, from affordable to premium gig bags, to show you just what you can expect from great Stratocaster gig bags.
Let's first look at these fine gig bags, and at the end of the post, you can find the FAQ section that helps you to make the best choice possible.
Who crafted this post:
Author: Tommy Tompkins
Playing guitar since 2004. Primarily an acoustic guitarist who plays and writes traditional American folk music, with a background in melodic metal and a solid foundation as a bassist.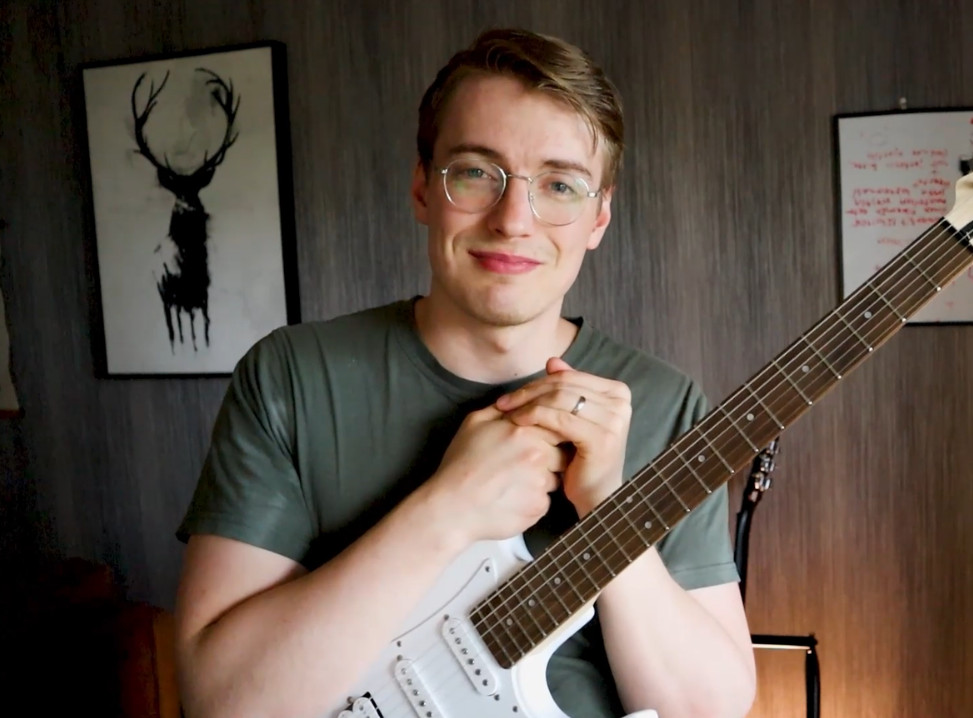 Editing & Research: Teemu Suomala
Playing guitar since 2009. Mainly focused on electric guitars, although jamming with acoustics too. Has played dozens and dozens of different guitars through different amps and pedals over the years. That's why he started this blog in January 2020 and started sharing his experience. Has produced content for several large guitar websites, such as Songsterr, Musicnotes, GuitarGuitar, and Ultimate Guitar.
Every one of these bags is here based on extensive research and decades of combined guitar experience of me (Tommy) and Teemu.
---
Our Favorite Music Store in The World!
Why?
– Excellent Customer Service (4.7/5 Trustpilot Score)
– Fast & Free Shipping
– Gear is Inspected, Tested, & Ready to Play When it Arrives to You (We love this)
– Fair Prices
Visit Sweetwater:
Best Gig Bags for Stratocaster
Best Overall – Gator Cases Transit Series Electric Guitar Gig Bag

Protection
Though its 20-millimeter padding doesn't quite rival the Continental Voyager, Gator Cases' Transit Series gig bag is plenty safe enough to shield your Strat.
This foam is stout, almost rubbery, and can keep a guitar safe from decent falls and most other common dangers.
For the areas most prone to fall damage—the neck, headstock, and bottom bout—there is extra protection. This includes a removable neck block pillow, a removable endpin cushion, and a rubber boot on the outside of the case.
Quality
As far as the actual case itself goes, there is really not a single flaw I can find. It's got good zippers, a weather-resistant exterior, strong stitching—the list goes on.
There's a problem with this bag's backpack straps though. They're removable, which I guess is a good thing (though I've never wanted to remove my gig bag's straps before…). However, the plastic clips that make them removable are really not up to code.
They can break while you're carrying your guitar, which will make you really thankful for all that added bottom protection!
It's the great shame of the Gator Cases Transit Series, but it doesn't have to be a deal-breaker, because gladly ,this is rare.
Portability
Strictly looking at the specs, the portability of the GT-ELECTRIC-GRY is real good. In addition to its backpack straps, it has
a basic back handle
and a comfy side handle.
For storage, there's a slim pocket up top for strings and picks, a large pocket with a zipper and an adjustable flap for closure, and a small pocket on the flap. But, do the weak strap hooks destroy the portability of this bag? Well, I'd say yes and no.
This bag is so good in most other ways, I'm inclined to recommend simply reinforcing these hooks yourself. There are many ways this could be done depending on how inventive you're feeling.
The most basic way would be to find large metal rings to replace the hooks with, or even just to wrap wire through the same places the hooks connect.
Without doing something like this though, I can't recommend this bag on portability alone.
Summary
Pros
Strong interior and exterior protection
Comfortable, removable backpack straps
Adjustable closure on accessory storage pocket
Cons
Backpack strap attachment hooks may break
Here's the thing. These hooks are a really minor problem with just a little bit of elbow grease. They may never even break at all! But you can be sure they never fail with just a few lengths of wire.
If you do this, you'll get a gig bag with awesome protection at a great price that should hold up through years of life on the road.
Check Price on:
---
Runner-up – Reunion Blues RBCE1 RB Continental Voyager Electric Guitar Case
Protection
Outside a hardshell case, you can't find better Stratocaster protection than the Reunion Blues RBCE1.
This Continental Voyager Electric Guitar Case has unmatched padding at one inch throughout. Reunion Blues calls this padding "Flexoskeleton." It's strong, resilient foam that is said to be super shock absorbent.
Further adding safety is the reinforced locking neck brace system. You strap your guitar in so it holds steady when you're on the move.
Quality
The RBCE1 sports a totally rugged Ballistic Quadraweave exterior and water-resistant zippers. It's very durable—hard to permeate with liquid or penetrate with sharp edges.
It's a really high-quality gig bag overall, with reinforced zippers and stitching, dependable handles, and a design that's made for pros.
Portability
With the great protection of this Reunion Blues gig bag comes a due amount of weight.
The Continental Voyager electric gig bag actually weighs a whole 6.5 pounds. This is just 2 pounds less than the heaviest Stratocaster!
So you've got to take into account that no matter how cushioned the backpack straps might be, you'll be lugging around the weight of two Strats on your back.
Summary
Pros
1-inch thick Flexoskeleton core
Padded and reinforced laptop/tablet accessory pocket
Multiple easy ways to carry
Cons
If you're a casual player with a Stratocaster that didn't cost a couple grand, you might be better off with a less expensive gig bag.
The protection offered by the Reunion Blues RBCE1 RB is up to a professional standard and isn't quite necessary if you're just driving or taking the bus to rehearsal a couple of times a week.
It's a great gig bag made for working musicians, so the high cost is just an investment into your business.
Check Price on:
---
Most Original – Ibanez IGB541 Powerpad Electric Guitar Gig Bag
Protection
Sitting in the lower price range, the Ibanez IGB541 gives the lower amount of padding. It ranges from 10 to 15 millimeters throughout the bag, which is only good enough.
It won't protect your guitar from falls from any big height, but it's made for a more lax lifestyle.
It makes up for this lack of padding in its build quality and portability, so if you want a good bag that you're going to use for low-risk travel, the Powerpad could be right for you.
Quality
The general design of the Ibanez Powerpad is maybe best described as "sporty" or "rugged". It looks like a piece of camping equipment.
It's put together like one too, with thick stitching on the straps, sturdy zippers, and a blend of Cordura and suede on the exterior. Though it's not indestructible, it's sewn together well enough to hold up for quite a while.
Portability
If you've got a lot of accessories to tote, the Powerpad gives you four pockets to organize your gear. You can bring everything from laptops and music books to tuners and cables.
One of its best qualities is how lightweight it is. I thought it looked really heavy, but the Ibanez Powerpad actually only weighs 2.4 pounds. So, though you don't get a lot of padding, it won't add another load onto your shoulders.
Which is good, because its backpack straps aren't very well padded, so if this was heavy, it might hurt to carry around.
Summary
Pros
"Outdoorsy" look and choice of color sets it apart from others
15 millimeters soft foam padding
4 pockets for organized gear storage
Cons
Not made for hard travel conditions
If your Strat typically stays at home or only travels one or two trusted routes occasionally, the Ibanez IGB541 Powerpad is a nice-looking way to keep your guitar safe.
It won't hold up to the rigors of touring, but it's a good choice for hobbyists and intermediate bandmates.
As the runner-up budget entry, it's a bag worth having around.
Check Price on:
---
Best Budget – ChromaCast CC-EPB-BAG
Protection
Being that the ChromaCast Electric Guitar Padded Gig Bag is on the budget end, there's not much consistency in actual padding thickness. But all in all, it runs usually around a half-inch.
This would be fine, except the bag is on the small side for Stratocasters, so the headstock and endpin push against the zipper. There's no endpin protection to absorb impacts.
Some of you might be quick to write this off as too cheap, but I kept my first guitar in a similar gig bag for years.
It doesn't give enough protection to really use this type of case as your Strat's permanent home, but it's great as a holdover until you can upgrade.
Quality
Here's where the CC-EPB-BAG falls apart… literally.
This looks like a pretty durable case, but it's put together pretty sloppily. Stitches come loose, handle attachment points break, linings rip—the list goes on. It's unfortunate, but not unexpected for a bag at this price.
I really can't recommend this as a bag for long-term use, but if you need the least expensive gig bag you can get right now, the ChromaCast is my suggestion.
Portability
The storage pockets on this gig bag are impossible to overlook—they're huge! There are two that run the length of the neck and three on the body. You could carry enough accessories for three guitarists really.
With multiple straps and handles, there are many ways you can carry the ChromaCast Electric Gig Bag, but be advised! The backpack straps are, from time to time, known to break at the lower attachment points.
Summary
Pros
Super affordable
Multiple extra-large accessory pockets
Minimum acceptable padding
Cons
A very tight fit for most guitars
Weak construction; not made to last
I know what it's like to shop on a super tight budget, so I can't say anything harsh against the ChromaCast CC-EPB-BAG. It's actually better than I'd expect at this price.
But, know before you buy this that you should absolutely look for a more reliable case just a little later down the road. Don't settle for this case—not because it's bad— but simply because your Strat deserves a better guarantee of safety.
---
Most Portable – MONO Sleeve Electric Guitar Case

Protection
It seems that on most MONO gig bags, the foam thickness isn't uniform in any one case. They use the padding strategically and add more where it matters, at least I assume.
In the Sleeve, there's around a half to a quarter-inch of padding on the top and back of the guitar, plus MONO's auto headstock safety system which supports your guitar's neck.
The only place susceptible to dings are the other edges of your guitar and especially the sharp corners, so be sure to protect your Strat's wings if you head home with this gig bag.
Quality
One thing you'll notice is that this doesn't look like a lot of bag for the cost.
So is the high price worth it? I'd say it is if you know what you're getting.
It's not a bag you'd want to throw in the back of the tour bus, but if you use it for easy-going travel, it'll keep your Strat snug. With high-quality materials throughout, it should hold together so long as you treat it kindly.
Portability
The Sleeve is not the most protective gig bag, but it is one of the easiest to carry while having enough protection to be safe. In addition to a subway grip, D-rings for lashing, and a rugged side-carry handle, the M80 has comfortable backpack straps that pull the guitar tight against your back.
Gear storage is a bit limited, but the messenger bag style Smart Storage pocket has at least enough room for the basic accessories and maybe a small laptop.
Summary
Pros
Slim sleeve design makes storage and travel easy in tight spaces
The top-loading design gives easy access to your guitar
Automatic Headstock Suspension system gives neck protection
Cons
Thinline design reduces padding on the sides of the guitar
Other gig bags will give you more padding in more places than the MONO M80 Sleeve Electric Guitar Case, but they do so with added bulkiness.
Some players need to save as much space as possible. Though it'll cost a pretty penny, with the M80 Sleeve you can compactly tuck your Strat away with little worry of damage.
Check Price on:
---
Verdict
This is a list where I see a clear winner and loser, though they each have their own strong and weak points.
The last gig bag for your Strat I'd suggest is the Ibanez IBG541 Powerpad Electric Guitar Gig Bag.
It looks cool and is a great lightweight bag for side-handle carrying, but I'm not a fan of its top-loading tightness and general lack of padding.
My favorite gig bag is the Gator Cases Transit Series Electric Guitar Gig Bag.
I think this is the best gig bag for Stratocasters for the majority of players. Most of us aren't superstars, but we also want something good enough to keep our Strats safe.
The Transit Series gig bag gives great protection at what I consider to be the optimal cost for gig bags.
---
Buyer's Guide – FAQ
What Makes a Great Gig Bag for Stratocaster?
Remember what I said about Strats being an industry standard?
The result of this is that it is much more common than not to find a gig bag that will fit your Stratocaster with no problem.
Basically, as long as you're shopping in the right category—not for semi-hollow gig bags, for example—you'll notice most gig bags will work for Fender's most popular models.
Since your choices aren't limited, you don't have to settle for subpar qualities and can really choose from the best gig bags out there.
Thick, protective padding is a given in the best gig bags, as are padded straps and handles.
Comfort for portability is essential in gig bags, and there is no shortage of comfortable cases for Strats.
You have your pick among a variety of storage options, from well-organized pockets for all your smaller guitar accessories to large external pouches roomy enough to fit a couple laptops.
And maybe the best thing is, since the Stratocaster gig bag market is flooded with products, companies are incentivized to offer great prices, so even the cream of the crop is really affordable!
Will a Gig Bag Protect My Guitar?
This is a topic we've covered many times before. If you've checked out any of our other gig bag reviews, like the best gig bags for Telecaster, you already know the answer to this.
What it boils down to is that guitar protection isn't black and white. It's like the age-old question, "are stands bad for guitars?" The answer is both yes and no depending on a lot of different things. (Find Strat-friendly guitar stands here).
In some ways, gig bags do fall short of hardshell cases. Most players recommend against using gig bags for extreme travel scenarios—flying, for instance.
They don't offer much protection from temperature and humidity changes, and if they REALLY get crushed, well, there's only so much foam can do.
But, unless you're planning to fly, a gig bag is a great storage option for your Strat, offering protection right below that of a hardshell case.
A gig bag will protect your guitar 95% of the time well. At least, a "proper" gig bag does this.
By proper, I just mean well-padded. If you're carrying your guitar around in one of those flimsy polyester sacks, that's a different story.
But, these best Strat gig bags are levels above the basic "bag" style of case. They will indeed protect your guitar if it's run into or in the (hopefully unlikely) event that it should fall from a moderate height.
Most of us aren't globetrotting superstars, so these gig bags will keep our electric guitars safe in the majority of situations we'll find ourselves in.
If you think that guitar case might be a better option for you, this article will help you out: 5 Best Guitar Cases for Stratocasters in 2022 – Buyer's Guide
---
Conclusion on Best Gig Bags for Stratocasters
This list has something for everyone—the ChromaCast CC-EPG-BAG for the budgeting beginners, the Reunion Blues RCBE1 for the pros, and the Ibanez Powerpad for those who want their gig bag to stand out.
Whether you go with my top recommendation, the Gator Cases Transit Series, or the sleek and stylish MONO M80, you'll be getting one of the best gig bags for Stratocasters around.
I hope that this guide helped you to choose the right gig bag for you. If you have any questions, leave a comment down below and feel free to share this post too.
I wish you all the best and keep rocking!
You might also like:
We are sorry that this post was not useful for you!
Let us improve this post!
Tell us how we can improve this post?