Best Overall – Takamine GN93CE NEX
Sound
Playability
Overall Quality
Value for Money
Summary
Takamine has really aimed for a premium look and feel with GN93CE NEX.

Split-saddle design and Gold-plated die-cast tuners with contrasting black buttons to mention a few…

The sound is loud, bright, and clear. The walnut/maple body brings out the deep lows and crisp highs produced by the spruce top. Also…

The Takamine GN93CE uses the TK-40D preamp, which is up there with the best preamps on any acoustic-electric guitar.

The tone is surprisingly transparent and natural, producing a full and clear when plugged in.

If all this sounds good, click the button below to see if this fits your budget(and to see those Gold-plated die-cast tuners), and then come back here to learn more!
How GN93CE NEX sounds:
The Next Best:
I've heard nothing but praise for this brand from all the conversations I had with fellow Tak' owners.
After all, it's one of the first companies to pioneer the modern preamp-equalizer technology, and they have a solid 50 years of experience and legacy backing up their guitars.
In this article, I'll explain why you shouldn't skip this brand if you're in the market to buy a new acoustic.
We'll take a look at some of the best Takamine acoustic guitars for all budgets and styles, and we're going to answer questions like:
How do I pick the best Takamine guitar for me?
What are the different series offered by them?
Why Takamine over other brands?
And more…
Well, there's a lot to cover. So let's get right into it!
Who crafted this post: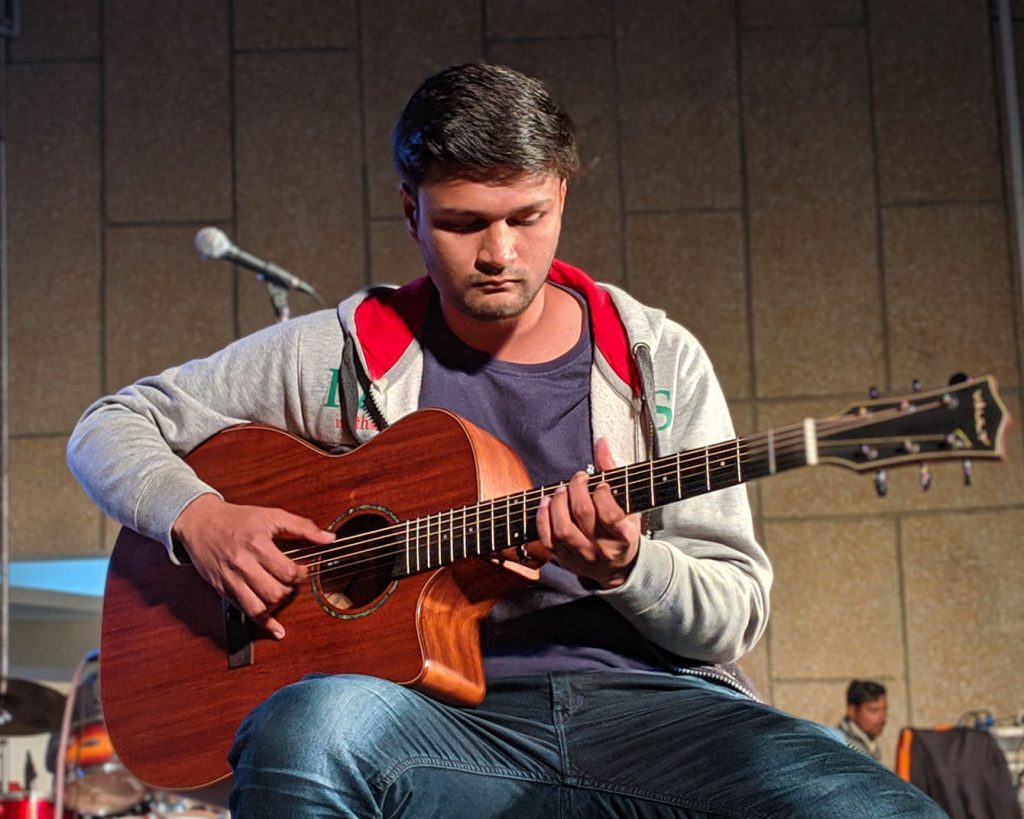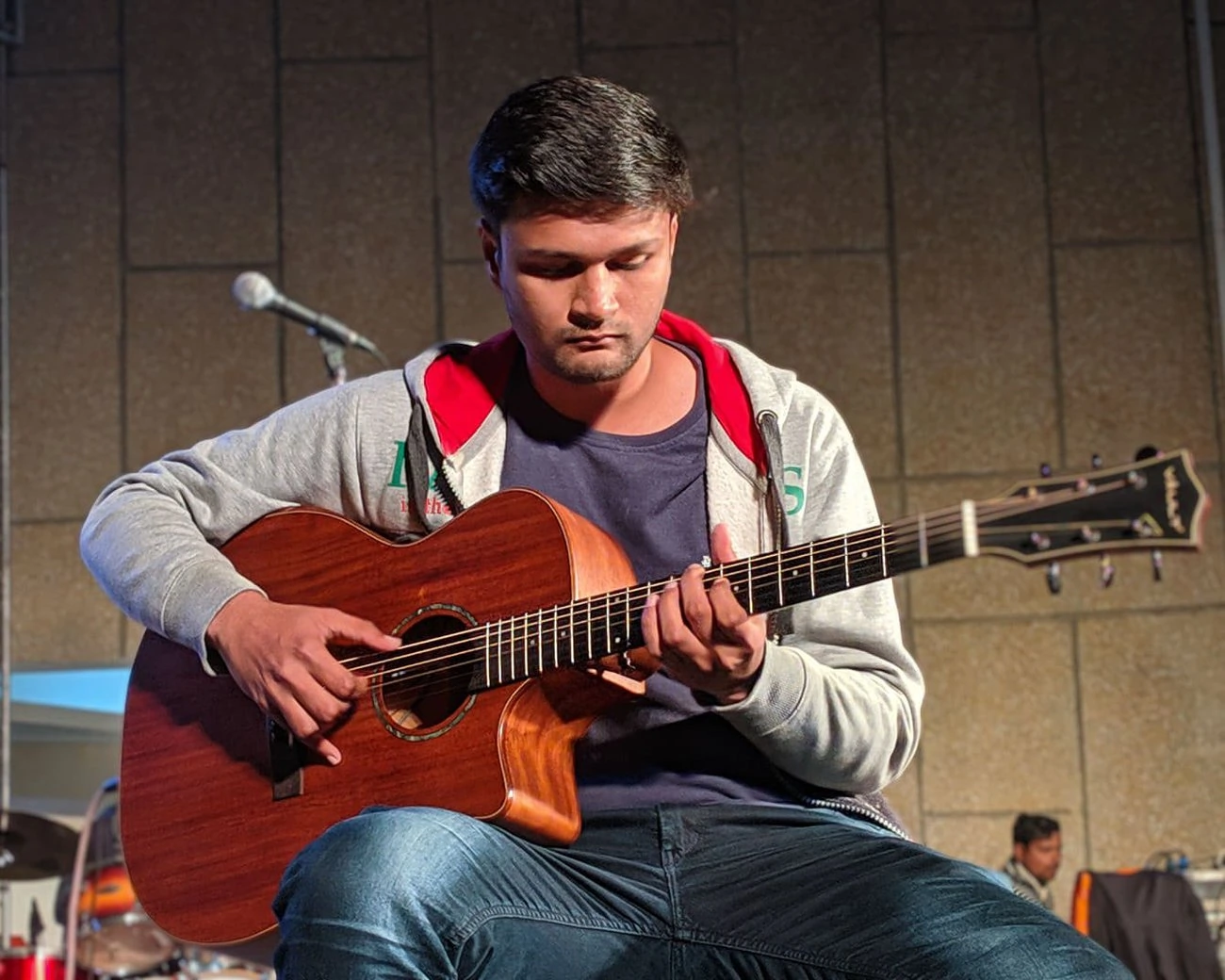 Author: Pranshu Nigam
Pranshu has been playing guitar since 2014, after having played the piano for 10 years.
He's all about acoustic & classical guitars and jamming around with unusual tunings. He mixes modern percussive fingerstyle technique and Flamenco music into his own playing. Check Pranshu playing here!
Editing & Research: Teemu Suomala
Playing guitar since 2009. Mainly focused on electric guitars, although plays acoustics too. Started this blog in January 2020.
FREE Access for You! Secret Page Reveals 5 Must Learn Electric Guitar Riffs That Accelerate Your Learning (For All Beginners Who Love Rock and Metal)
(If you want to make progress fast, this is for you). Just tell me where I should send the link:
By entering your email address you agree to receive emails from Guitarist Next Door. We'll respect your privacy and you can unsubscribe at any time.
This graph helps you to compare the guitars:
---
Top 5 Best Takamine Acoustic Guitars
Best Overall – Takamine GN93CE NEX
The $600 – $900 segment is overcrowded with phenomenal guitars from different brands, Takamine included.
The Takamine GN93CE is one of the most well-balanced guitars I've seen at this price.
But what makes it stand out in the crowd?
Build/Construction
The GN93CE features a NEX-style body, which is Takamine's mini-jumbo-inspired shape.
They describe it as "sleek and curvaceous," which is the first thing that comes to your mind when you see this guitar.
If the 3-piece walnut/quilt maple back wasn't enough to catch some eyes, the bound laurel fingerboard surely is.
But Takamine's attention to detail doesn't end here.
Split-saddle design
Dark wood rosette
Body purfling
Gold-plated die-cast tuners with contrasting black buttons
All contribute to the premium look and feel.
Playability
I'd be lying if I say this guitar comes set up perfectly out of the box.
As much as I'm attracted to the Japanese craftsmanship going on at the base of Mt. Takamine, these made-in-China G-series models and their poor quality control is nothing to celebrate about.
Don't get scared, though!
Things like frets being a little sharper and high action are easy to fix. Factory nut/saddle and plastic tuner buttons can be replaced too.
It's when the guitar is set up properly that you realize how easy it is to play.
It has a 42.8mm nut width, which means shorter fingers will have an easy time navigating the fretboard.
The NEX body is a tad smaller than a typical dread, so it's less fatiguing during prolonged practice or recording sessions.
Unless you're cursed by Takamine's quality control gods, you're guaranteed to get an instrument that's a joy to play.
And who knows. You might be lucky and receive one that's set up flawlessly.
Sound
Check how this guitar sounds:
Sound is where this Tak' excels – both acoustically and plugged-in.
Loud, bright, and clear like what you'd expect from these tonewoods. The walnut/maple body brings out the deep lows and crisp highs produced by the spruce top.
That's not even the best part!
For a company that specializes in acoustic-electrics, you'd expect the electronics to be pretty good, well they are not…
Electronics are exceptional!
The Takamine GN93CE uses the TK-40D preamp, which is up there with the best preamps on any acoustic-electric guitar.
It's surprisingly transparent and natural, producing a full and clear amplified tone.
It's not just the sound that's fantastic. The preamp comes with tons of controls baked right into it.
Want to tweak the sound? Use the 3-band EQ or gain knob.
Want to cut or boost the mid-frequencies? Engage the notch filter or mid contour with a single button.
Need to do a quick A/B with the original sound? An EQ bypass button is come-at-able.
I mean, why don't all acoustic-electrics have this?
Overall
The Takamine GN93CE is a well-built and great-sounding guitar that isn't designed for a specific need.
It offers a versatile tonal quality and an innovative form-factor that makes it ideal for any style from folk, blues, country to bluegrass, acoustic rock, and fingerstyle.
The highlighting aspects of this guitar are its comfy NEX body, gorgeous 3-piece back, and brilliant pickup system.
Pros:
Its acoustic sound is rich and bright and suitable for any style of music.
Some of the most transparent electronics at this price.
Quality tonewoods that add to the beauty and durability.
Playability is next to none when set up properly.
Cons:
Subject to poor quality control due to China-based manufacturing.
---
Runner-up/Best looking – Takamine GN77KCE
If Takamine told me they went back in time and found José Ramírez's blueprint to the perfect acoustic guitar, I wouldn't be surprised.
This next product is an all-koa Tak' that looks rare and pristine, but does it sound good as well?
Build/Construction
If you're bored with the same mahogany and rosewood guitars that are omnipresent in the market (that isn't to say they're bad), this laminate Koa body is something fresh and gorgeous worth looking at.
This guitar is absolute eye candy!
The GN77KCE features the same NEX-cutaway design as the GN93CE, and the specs are really similar between the two. These include:
Mahogany neck with a bound laurel fingerboard
Gold die-cast tuners (only with gold buttons this time)
Quartersawn X-bracing
Natural gloss finish.
However, some appointments are different on this one, such as a smaller nut width (1.673" here), synthetic nut/saddle, and a shallow C-profile neck.
It also comes with a different pickup system, which I'll explain in a moment.
Playability
Usually, the Chinese origin G-series Taks are a cut below their Japan-made instruments, but the GN77KCE might be an exception to that rule.
Just like the GN93CE, it's incredibly comfortable to play after being set up.
Its size and shape is perfect for someone who's picking up the guitar for the first time. At the same time, it's lightweight and functional enough for any professional musician.
The nut width (42.5mm) is slightly narrower than the typical 43mm width, which helps while playing complex chords or playing with your thumb over the top of the neck a lot (like me).
Sound
Check how this guitar sounds:
For those unfamiliar, Koa sounds like a blend of mahogany and rosewood – balancing the warmth and brightness of both. It's a softer wood, so expect it to be more rounder sounding.
One more thing. Koa might take a while to open up, and a fresh koa guitar might sound a bit "muffled" (not very warm). Just play it a lot or prop it up against a stereo speaker to speed up the process (yes, it works!).
Once you get your GN77KCE all opened up, it sounds very expressive, with enhanced upper-mids and controlled treble.
This sound profile makes it versatile, so whether you need it for articulate fingerpicking or heavy strumming, you know it's going to sound well.
Takamine uses their original TP-4TD preamp on this one.
It's nowhere close to a high-end Taylor, but it works for the price. You get a clear amplified sound with a basic low/mid/treble EQ adjustment.
In fact, it's the same preamp that's on the GD30CE sitting at the #4 position below.
Overall
The only reason this guitar sits in the #2 spot is that I'll prefer a bright and resonant sound over fancy exotic woods any day.
Some people care more about aesthetics, but for me, not so much.
It does look beautiful though. And if that's what you're looking for – this is the guitar for you!
Pros:
Prettiest guitar on this list.
Built well (solid tuners, bound neck, excellent finish).
Has a round and balanced tone that suits both articulate and aggressive playstyles.
Cons:
Not as warm or resonant as mahogany or rosewood guitars.
You're paying more for the looks than sound or electronics.
---
Premium Pick – Takamine EF341SC Pro Series
Do you know what's common between Jon Bon Jovi, Bruce Springsteen, and Brad Davis?
They're all devoted fans of the Takamine EF341SC.
If that isn't a testament to the legacy and quality of this guitar, then I don't know what is.
Build/Construction
After a couple of mass-manufactured-in-China models, we finally get to experience the true essence of Takamine's Japanese craftsmanship.
The EF341SC is a cutaway dreadnought, handcrafted in their pro series facility in Japan.
The tonewoods on this guitar are:
Solid cedar top
Mahogany neck
Laminated maple back & sides
It's a tried-and-true tonewood combination, and Takamine added a black gloss finish for the modern look.
I must say, it's a simple approach but they managed to make it look beautiful!
I also like that you get bone nut and saddle as is. It gives the sound a lot more character and sustain.
Remember that it's not a split saddle design like some of the models we discussed above. But it doesn't need one either. The intonation is already spot on.
Playability
If someone comes and tells me that they find this guitar uncomfortable, I won't believe them.
The smooth rosewood fretboard is like a calm sea where your hands can cruise effortlessly. Only that you don't need fast winds to sail through crazy fast riffs.
There's cutaway, so easy upper-register soloing.
Low action that's set up perfectly from the factory.
Its neck is ever-so-slightly slimmer than a typical C-shaped neck, and you'll definitely feel the difference when you first pick it up.
Also, the nut width is on the shorter side – 42.5mm. Ideal for players with small hands/fingers.
Sound
Check how this guitar sounds:
Kudos to Takamine for using a solid cedar top to go along with the laminated maple body.
Cedar mellows the brightness of maple that could otherwise be too shimmery and aggressive. This creates an overall balanced sound.
This tonewood combination produces a notch-like filter in the mid-range. This leaves room for vocals to cut through (Now I get it. This is why Bruce Springsteen and JBJ have been gigging with it for decades!).
Additionally, the CT4B II preamp is glorious. It sounds nothing like your average piezo when plugged in.
It's unbelievably transparent, plus you get the onboard tuner that's as precise as an atomic clock.
The EF341SC is one of those guitars that sound incredible in any setting:
Small venues or cafés
Solo instrumentals
Studio recording
Accompanying other instruments with distortion, etc.
Overall
The Takamine EF341SC is an elegant and sophisticated instrument disguised in a semi-traditional form-factor.
I'll be honest. I find this guitar better than a similarly priced Taylor or Martin when it comes to the value proposition.
It makes one hell of a statement with its premium build quality, phenomenal sound, and best-in-class pickup system.
There are no major flaws to look out for, and even nitpicking is hard.
If you're a professional and tour a lot, seriously, check this guitar out!
Pros:
A minimalist appearance that looks fantastic on stage.
Sounds and feels way more expensive than it is.
The pickup and preamp produce a full, bright and clear output.
Premium build quality and craftsmanship.
Cons:
---
Most Value for Money – Takamine GD30CE
Takamine took the traditional dread design and added its distinctive flair to it.
As a result, you get an instrument that looks like it's familiar, but only when you pick it up do you realize how different it is.
Build/Construction
You'd kind of expect a combination of solid spruce top and mahogany for the body at this price.
It's great! Sounds rich and resonant, and the gloss finish looks beautiful.
But the things I want to highlight are its:
Pinless bridge: More convenient when replacing strings.
Split saddle: The split saddle design creates perfect intonation across all strings. It's unique to Takamine.
Slim Mahogany neck with a 12"-radius Ovangkol fingerboard: Easier to play if you've got smaller hands. It has a smooth satin finish so your hands won't stick on the surface.
The 'D' in GD30CE stands for 'dreadnought.' Although you can get the guitar in the NEX style body (GN30CE), which is Takamine's attempt at a scaled-down jumbo body.
Both variants look and feel fantastic.
Playability
I can tell you one thing.
If playability were a high school subject, then this Tak' would be the kid with the highest grades.
It has got everything you need in an affordable guitar:
Perfect action… CHECK!
Perfect Intonation… CHECK!
Slim neck profile… CHECK!
Satin finish on the neck… CHECK!
BUT WAIT!
While doing the online research for this guitar, I noticed a few complaints from owners regarding how the action was quite high out of the box on their units, as well as some other quality control issues.
Unfortunately, most cheaper Takamine guitars are now manufactured in China, and this is one of them.
You may take it to a shop for a professional setup if you find the action/nut/saddle not as good.
Or if you receive one of those not-so-well-finished units, you have the option to replace it, but it's still a bummer.
Sound
Check how this guitar sounds:
Right off the bat, you will hear that the GD30CE sounds a bit 'boxy.'
It has got a lot more mid-range than dreadnoughts from other brands, which gives it a peculiar 'nasal' sound.
What does this mean?
Consider the following two scenarios:
While playing solo: The prevailing mids stand out giving it that nasal sound. Some people might like it, but the highs and lows are a bit lacking for me.
When plugged in, you can reduce the mid-range band or increase the bass & treble bands (I suggest doing the former). This balances the sound a little bit. However, the boxiness won't go away completely.
When jamming with a band: This is where the enhanced mid-range plays its role. It gives the guitar a percussive tone and makes it cut through the mix.
Its round and mellow tone is kind of a double-edged sword. On the one hand, you might not like the sound of it. But when you perform in a band setting, your guitar will sit in the front of the mix.
The GD30CE comes with Takamine's proprietary TP-4TD preamp.
It produces a rich and full amplified sound. If you want to tweak the sound, you can easily do that with the 3-band EQ and a large gain knob.
Need I say, you have the built-in tuner that works like a charm. No complaints in the electronics department.
Overall
The Takamine GD30CE isn't a flawless instrument, but it sure is great for the price.
It's built very well, looks fabulous, and feels great to play.
Before you buy one of these, make sure that you're OK with the boxy sound. It's more suited for jamming with other instruments than it's for solo instrumentals. But hey, you might like the sound anyway!
The places where it shines are its electronics and craftsmanship, as well as the value for money.
Pros:
Loud, warm, and round tone that cuts through noisy ambiances.
Effortless to play; The satin finish on the neck only helps.
One of the best pickups in an affordable acoustic-electric guitar.
Pinless bridge makes string replacement quicker. And no worrying about dropping or losing a pin.
Cons:
Factory setup can be hit-or-miss.
Some people might not want the mid-range heavy sound.
Check Price on:
---
Beginner/Budget Pick – Takamine GD11MCE
Even seasoned guitarists agree that Takamine GD11MCE is one of the most impressive budget acoustic-electrics on the market.
I mean, if you don't believe me, go check out the reviews on Amazon or Sam Ash!
Build/Construction
It's built like a tank with an all-laminate-mahogany construction that blows other budget factory guitars out of the water.
If someone would do a blind test and guess its price, it'd certainly be way over $300.
You get an old-school satin finish all over, which is a change from all the glossy finishes we talked about above.
Takamine has nailed the little details that matter:
No shoddy glue marks on the inside or around the binding
Good action straight from the factory
Nut settled in nicely
I mean, what else do you want in a beginner guitar?
Playability
Most players think of high action, sharp frets, poorly placed nut, etc., upon hearing the term "budget acoustic guitar."
Well, Takamine has got an answer for all those folks!
The GD11MCE feels just lovely to play.
The satin finish is favorable for hands that sweat a lot. It won't feel sticky.
The fretboard is typical full-scale rosewood, and you won't have any trouble placing chords or playing fast riffs.
You don't have to push too hard on the frets, plus there's no buzzing even when you really dig in on the fretboard. This is surprising for a cheap acoustic guitar.
It's an overall pleasant experience – exactly how you want a beginner acoustic to be. Nothing too spectacular or disappointing about it.
Sound
Check how this guitar sounds:
THIS is the best part!
Right as you think it's just another laminate mahogany guitar…
Enter Takamine…
Rich, loud, clear, sensitive – nothing like what you'd expect from a budget instrument.
And if you install a bone saddle, it only gets louder and better for less than around $30.
But what about the electronics?
Takamine's entry-level TP-4T pickup is decent for the price. Of course, you don't expect a budget acoustic-electric pickup to knock your socks off.
It does an excellent job transmitting the acoustics, although you will definitely notice piezo artifacts in the amplified sound.
A typical 3-band EQ, gain knob and digital tuner are all welcome inclusions as well.
Overall
The Takamine GD11MCE is a full-featured guitar that isn't lacking in any aspect.
No matter what music you play: Bluegrass, folk, blues, country, rock 'n' roll, or even classical, THIS is the budget guitar you're looking for.
One more thing. While you may like the strings it comes with, replacing them with something like Elixir phosphor bronze is the best way to get that sound which earns the guitar its rave reviews.
Pros:
Good fit and finish.
Impressive sound (both acoustic and amplified).
Smooth tuners that hold the tune very well.
Comfortable to play for beginners.
And most importantly, an incredibly inexpensive price tag.
Cons:
When I keep the price of this axe on mind I really couldn't find one!
---
The Verdict
The GN93CE and GN77KCE-Koa are built upon the same foundation. Both are equally deserving of the #1 spot, and deciding between those two would be subjective.
If you want an overall well-rounded instrument that sounds brilliant in every setting, get the GN93CE.
On the other hand, if you're someone who cares about aesthetics or wants an exotic wood instrument to add to your repertoire, the GN77KCE is THE guitar for you.
If you're planning to save some money to spend on upgrades (which is always recommended by the way), the GD30CE would be an ideal middle-ground investment.
Professionals or intermediate guitarists should have a serious look at the EF341SC. If it's good enough for Bruce Springsteen and JBJ, it's pretty good for you.
Finally, the GD11MCE is that 'perfect' budget beginner acoustic guitar and a solid choice for starters.
---
Buyer's Guide – FAQ
Are Takamine Guitars any Good?
Takamine is a reputed brand that has been making well-crafted acoustics for more than 5 decades. The company is known for its consistent quality control and use of high-quality materials.
It's safe to say that Takamine guitars are outstanding and offer more than your money's worth. This applies to their entire range – from the $300 GD11MCE to the $1,800 Takamine EF360SC-TT.
Where are Takamine Guitars Made?
Takamine's premium guitars are manufactured at their Sakashita factory in Japan. On the other hand, many of their cheaper models (G-series) are produced in their Chinese and Korean factories.
Usually, the Japanese manufactured guitars are superior to the Chinese origin models, but that's not a rule.
How do I Pick the Right Takamine Guitar for me?
Firstly, ask yourself what do you need in a guitar:
Whether you need a small or full-sized body.
What kind of sound do you want?
The setting you'll be playing in most of the time.
The next step lies in determining a fixed budget and getting the best guitar you can afford.
With Takamine, you have a vast range of guitars available. So it's essential to have an idea about the different series.
Their G-Series is their affordable and value-for-money line. These guitars are suitable for beginners, students, intermediate players, or any hobbyist musician looking for an affordable gigging or recording instrument.
The Pro series is meant for professionals and serious performers, but anyone can get these if their budget allows. These guitars are handcrafted from the finest materials in Takamine's Japanese factory.
The Signature series guitars are Takamine's collaboration with some of the greatest artists in the industry. The 'Bruce Springsteen Signature EF341SC' we reviewed is one of them.
Besides that, Takamine also makes other guitars (Classical, Legacy series, Limited editions, etc.), but the above are the most popular ones.
Each of these series has a plethora of models within them as well.
But once you get the budget down and the series finalized, it's easier from there to narrow down your options based upon your needs.
Conclusion
It's not until you've played a Takamine that you realize how good they are.
I just showed you five of the best Takamine acoustic guitars for different budgets, but this list is nothing compared to their massive assemblage of acoustic guitars.
The best thing is…
No matter what your budget is or what skill level you are, you can find the perfect Takamine that's worth every penny of your investment.