FREE Access for You! Secret Page Reveals 5 Must Learn Electric Guitar Riffs That Accelerate Your Learning (For All Beginners Who Love Rock and Metal)
(If you want to make progress fast, this is for you). Just tell me where I should send the link:
By entering your email address you agree to receive emails from Guitarist Next Door. We'll respect your privacy and you can unsubscribe at any time.
These riffs:
Help you progess as fast as possible
Sound awesome
Hone key techniques needed with electric
Strike perfect balance being both beginner-friendly and challenging enough to push you forward
If all this sounds good, cool! I would love to send a link to this page to you:
---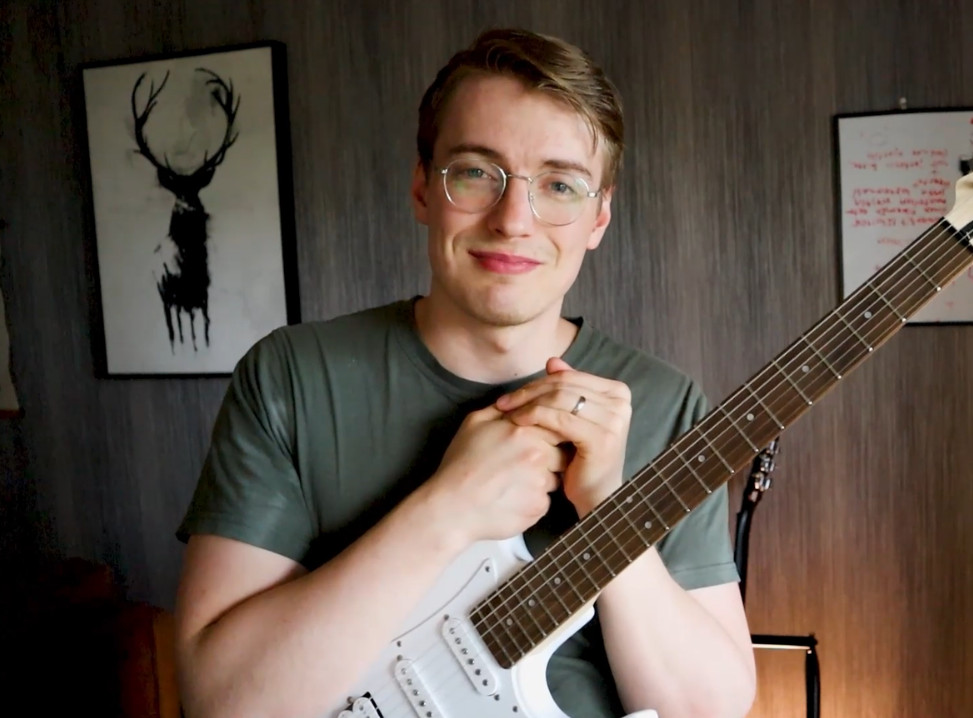 "I'm here to help you make progress fast as possible!" : Teemu Suomala
I have been playing guitar since 2009. And oh boy I've had my ups and downs…
But I have been back on track for over a year now when it comes to mastering the guitar. And to be honest, I've made more progress than ever before lately!
I'm sharing everything I have learned with you to help you be awesome with the guitar :).