Last Updated on April 29, 2023 by Teemu Suomala
Who doesn't want to slam the amp on and practice the guitar no matter the time of day? Or maybe your family members just can't handle their daily tasks while you are shredding away at full volume? In both these situations, a guitar amp with a headphone jack will help.
Personally, I have been lucky…when growing up, my family almost never complained about the volume, even tho my playing was definitely not on the top-notch level most of the time. But nowadays, I live in an apartment, and my neighbors don't appreciate me riffing with stage volumes. So let's just say that nowadays I'm really familiar with playing through headphones.
And because life has steered me more towards headphone jamming, I was happy to put together this full list of the best amplifiers with a headphone jack. I chose the ones that based on my experience are the best of the best from hundreds of possible options. If you have any questions, check the FAQ section or leave a comment.
Let's get started!
Learn about different guitar amplifier types here.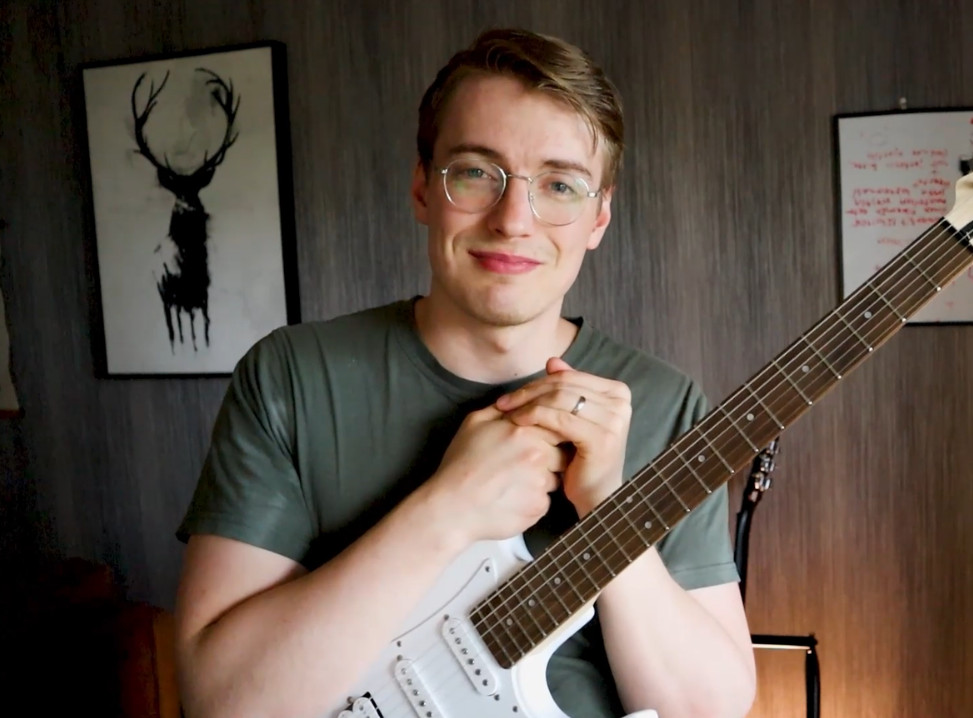 Author: Teemu Suomala
I first grabbed the guitar in 2009. I started this website in January 2020 because I couldn't do window installation anymore due to my health problems. I love guitars and have played dozens and dozens of different guitars through different amps and pedals over the years, and also, building a website interested me, so I decided to just go for it! I got lucky and managed to get awesome people to help me with my website.
I also got lucky because I have you visiting my website right now. Thank you. I do all this for you guys. If you have any recommendations, tips, or feedback, just leave a comment, I would love to chat with you. I have also been fortunate to produce content for several large guitar websites, such as Songsterr, Musicnotes, GuitarGuitar, and Ultimate Guitar.
I spend my spare time exercising and hanging out with my wife and crazy dog (I guess that went the right way…).
Hide The Rambling▲
---
53 Guitar Amps With A Headphone Jack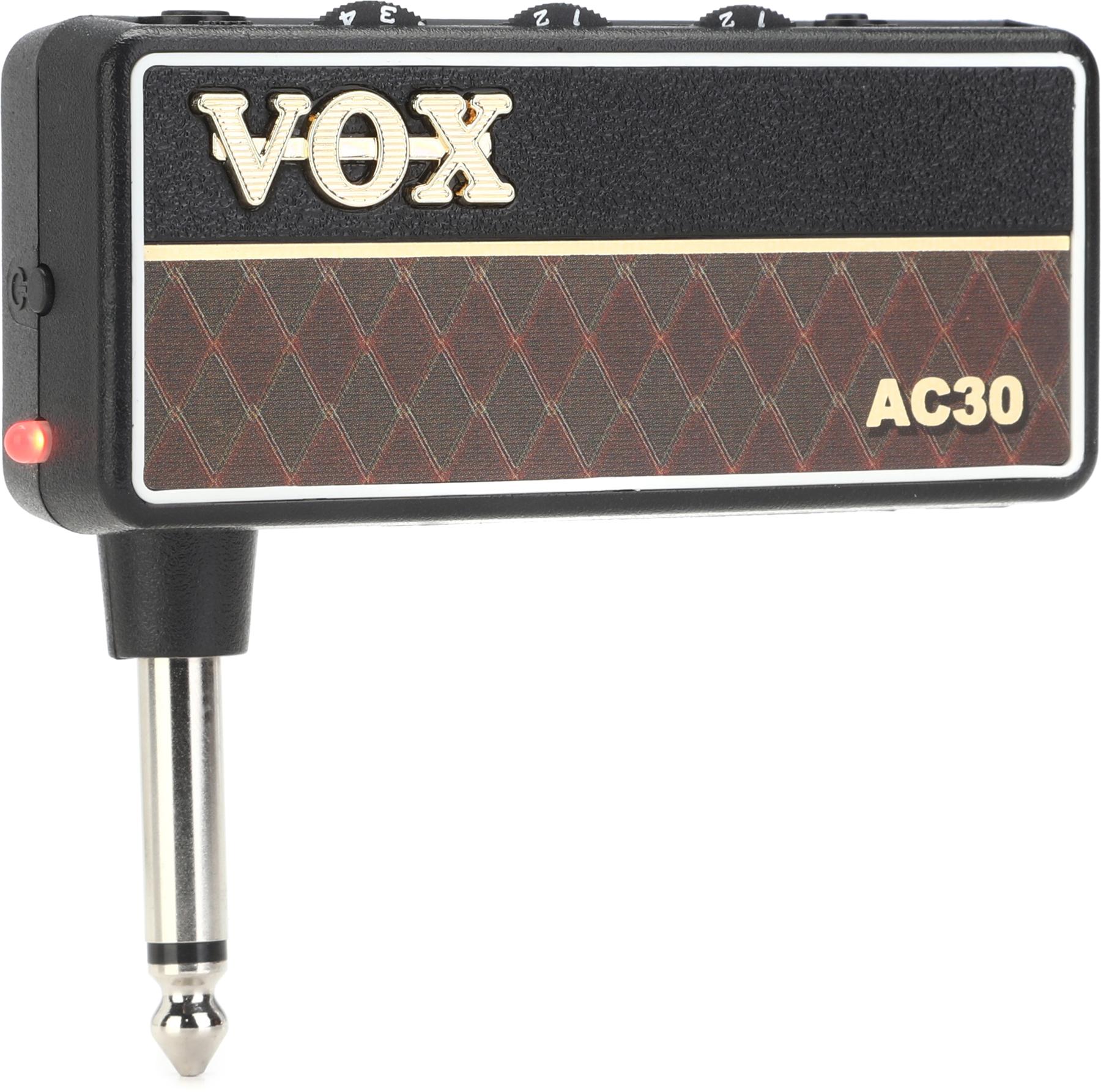 If you don't want to spend a lot of cash or don't have room for another full-sized amplifier, guitar headphone amps are a solid option. Vox amPlug 2 AC30 is one such example. Just plug it into a guitar, hit it with headphones, and rock on! I included 3 different headphone guitar amps in this article, and 1 of those even has effects.
Price Range Icon Meanings:
$= $15-149
$$= $150-299
$$$= $300-599
$$$$= $600-999
$$$$$= $1000-
*Consider all links in this post to be affiliate links. If you purchase, at no additional cost to you, we may earn a small commission. It helps us to keep the lights on, thanks! 🙂
Our Favorite Music Store in The World!
Why?
– Excellent Customer Service (4.7/5 Trustpilot Score)
– Fast & Free Shipping
– Gear is Inspected, Tested, & Ready to Play When it Arrives to You (We love this)
– Fair Prices
Visit Sweetwater:
---
3 Best Guitar Amps With Headphone Jack – My Favorites
Best Budget – Fender Mustang LT25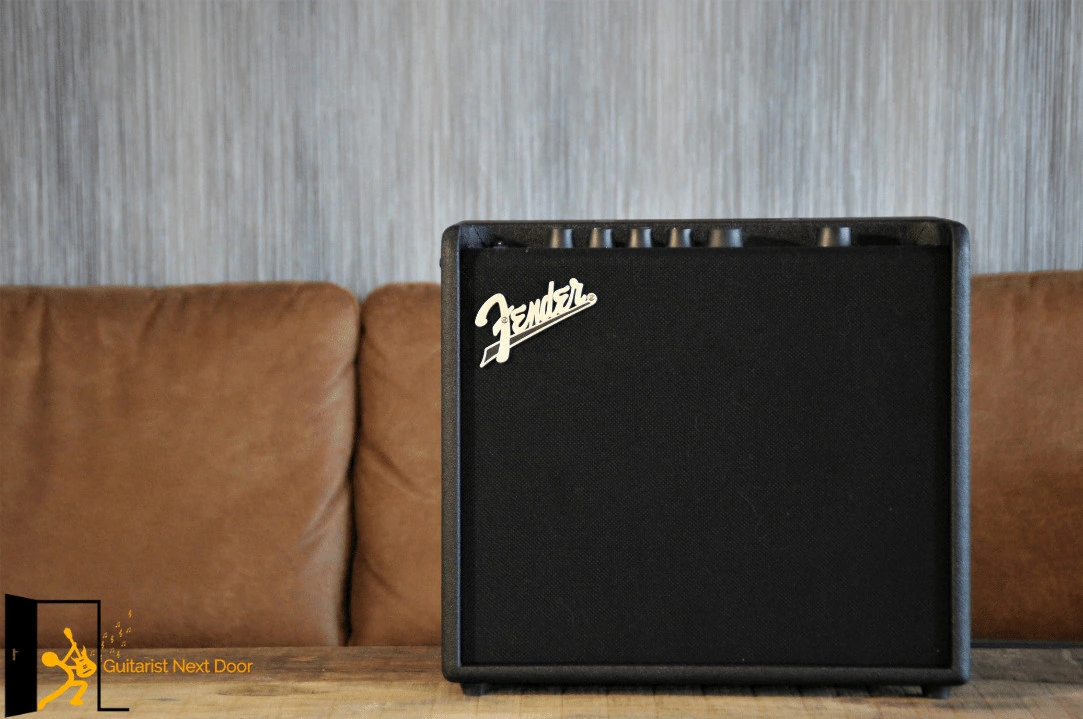 What I like
Super-versatile
Still simple to use
Great price:value ratio
Sounds great
Almost endless tone possibilities with Fender Tone-app
Especially clean and rock tones are great
Offers enough loudness for sure
What I don't like
No "middle" knob on the control panel
Accessing "reverb" and "delay" would be easier with control-knobs
The handle is more or less useless
Who is it for?
If you are after an extremely versatile guitar amp with solid all-around tones and a price tag under $200, Fender Mustang LT25 is worth a closer look. It's easy to use, it has the fun-to-play-with Fener Tone app available, and the value: price ratio is outstanding.
Read the full Fender Mustang LT25 Review here.
Check Today's Price on
---
Best Overall – BOSS Katana 50 Mkii
What I like
Versatile as amp comes (especially with the app)
Excellent metal tones
Easy to use
Switchable wattage makes this BOSS a great bedroom amp (loudness-wise)
5 great sounding ready presets
Loud, rich, and room-filling open-back sound
What I don't like
The BOSS app is not the simplest to use
Not the most attractive amp look-wise
Different amp modelers would be awesome
Who is it for?
BOSS Katana 50 MKii is the best guitar amp under $500 to me. As matter of fact, I'm writing this next to my own beloved Katana 50 Mkii…I will continue jamming after finishing this article for you. If in search of simple usability, excellent all-around tones, full sound, and tons of available effects in the app, BOSS Katana 50 Mkii is my go-to amp.
Check Today's Price on
---
Best Premium – Blackstar HT-20R MkII (Tube Amp)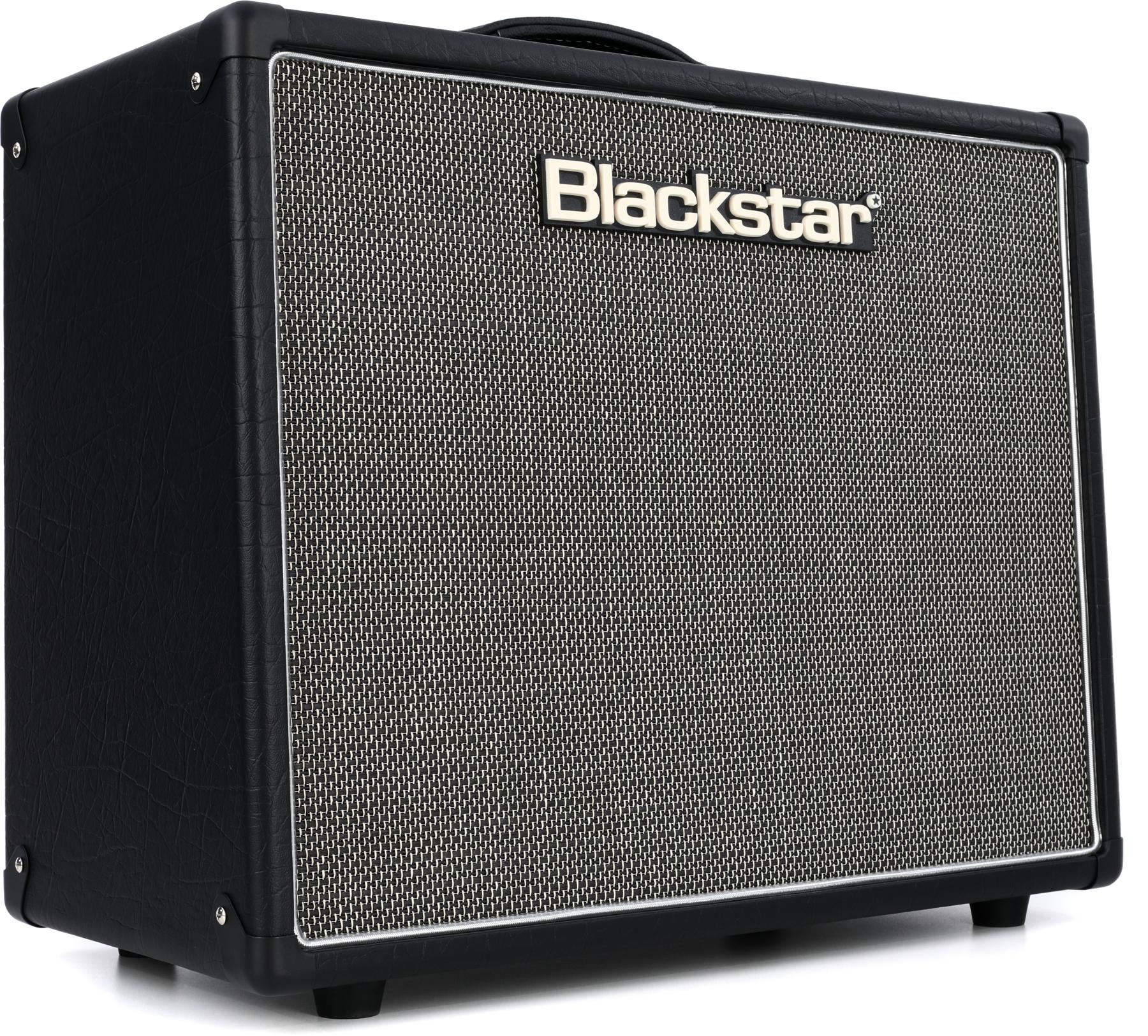 What I like
Very clean, clear, sparkling, and articulate sound
Excellent for classic rock
With pedals can provide amazing distorted/overdriven tones (MXR M193 GT-OD is an excellent pedal choice)
Easy to use
Can choose between 2W and 20W power (can be played pretty quietly)
What I don't like
Requires pedal for heavier stuff
Who is it for?
If you are after a mid-priced tube amp with switchable wattage with crystal clear cleans and crunchy rock riffs, this Blackstar delivers. But what about heavier stuff? It's true that this amp requires a pedal for really mean riffs, but the sound you can get with a pedal…it's outstanding (I have used MXR M193 GT-OD with this). Blackstar HT20R is the best guitar amp under $1000 to me.
Check Today's Price on
---
FAQ
Do Guitar Amps Come With A Headphone Jack?
Most guitar amps, from budget to premium ones do come with a headphone jack. Either with 1/4″ (6.3mm) or 1/8″ (3.5mm) sized. There are many models, especially tube combo amps and tube amp heads that do not have a headphone jack. Based on my research, I estimate that over 80% of the available guitar amplifiers do have a headphone jack.
Do Tube Amps Have Headphone Jacks?
Some tube amps do have a headphone jack (usually the ones with less output power). But it's much more common to find tube amps without headphone jacks than solid-state/transistor amplifiers.
Do You Need Special Headphones for An Amp?
To just hear your playing through headphones, any working headphones will do the trick(the right-sized cable jack is needed ofc). But when it comes to sound quality, there is a big difference between different headphones. Cheapest earplug headphones that come free of charge with budget smartphones sound way worse than great quality headphones.
Can I Plug Headphones Directly Into My Guitar?
Plugging headphones directly into the guitar won't make a sound. You need some kind of amplifier to amplify the signal guitar produces before you can enjoy it in hearable form. But…there are guitars with a specific jack for headphones. For example, Yamaha Silent guitars and Donner Hush-I Series Silent Guitar have dedicated headphone jacks on them.
If you want to keep things simple, a headphone amp like Vox amPlug 2 AC30 might be a great option.
What Sized Are Headphone Jacks On Guitar Amp?
The 2 most common headphone jack sizes on guitar amps are 1/4″ (6.3mm) or 1/8″ (3.5mm).
---
Conclusion on Guitar Amps With A Headphone Jack
From dozens and dozens and dozens of different guitar amplifiers, these were the ones that deserved the special mention. Several of these I have played myself, and most are praised by their owners. In this article, there was definitely a headphone-friendly amplifier for everyone.
I hope this article helped you out, and maybe you even decided to get one of the featured guitar amps with a headphone jack. If you have any questions, leave a comment, I and the GND team are here for you.
Now go, my son, and Rock!
You might also like:
We are sorry that this post was not useful for you!
Let us improve this post!
Tell us how we can improve this post?