Last Updated on April 28, 2023 by Teemu Suomala
Author: DL Shepherd
Darren has been playing guitar for over 23 years. He fronted the metal band Suddenly Silence in the early 2000's, and also achieved recognition as an award-winning bluegrass guitarist.
A native of southwestern Virginia, and has shared the stage with many big-name acts from various genres. When he is not playing one of his many guitars, he can be found riding his Harley through the mountains of Virginia.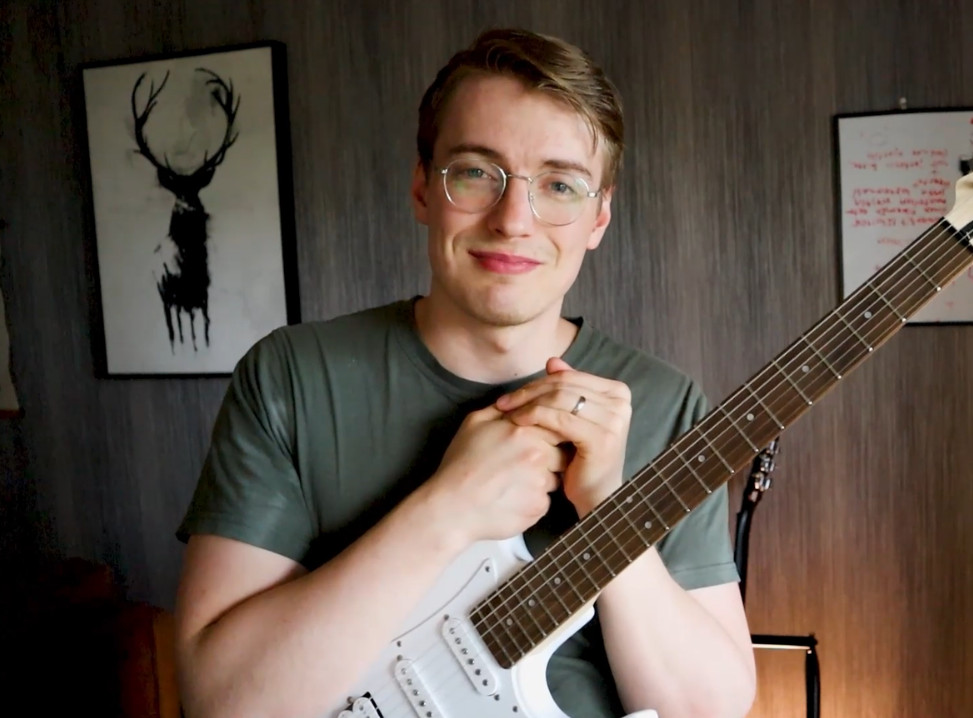 Editing & Research: Teemu Suomala
Playing guitar since 2009. Mainly focused on electric guitars, although jamming with acoustics too. Has played dozens and dozens of different guitars through different amps and pedals over the years. That's why he started this blog in January 2020 and started sharing his experience. Has produced content for several large guitar websites, such as Songsterr, Musicnotes, GuitarGuitar, and Ultimate Guitar.
So, you want to get a Martin guitar, eh? That's a big step for many guitarists especially if you're on a budget. Martin makes some of the best acoustic guitars in the world and players have adored them since they started making guitars in 1833.
That's a long time!
There are several reasons why they have been around so long. Firstly, they sound phenomenal. Secondly, they have impeccable craftsmanship. Lastly, they created body styles – such as the 000 and dreadnought – that have become the standards by which a vast majority of other guitars are measured.
Martin continues to be an innovator in the guitar world by utilizing new tonewoods – and even man-made materials – in their new guitars. It's easy to see why you would be wanting to get a Martin guitar.
But which one do you choose?
We'll show you how to choose the right Martin guitar for you so you can get to pickin' an American legend!
Check our favorite Martins:
---
How to Choose The Right Martin Guitar for You
Things to Keep in Mind When Buying a Martin Guitar
The first thing that you want to think about is the overall size of the guitar and how that relates to you. Are you a person of smaller stature who may have trouble with a large guitar? Are you a person who needs to have a larger guitar?
Once you have this basic step figured out, then it will be time to ask yourself what kind of sound you're wanting the guitar to produce. Do you want a loud guitar or something with a more intricate sound? This will further help you narrow down what body sizes would be best suited for you.
You might also look at whether or not you want other features such as electronics. These are very handy to have especially if you plan on playing live venues. However, they are certainly not necessary.
It is important to keep in mind that some Martin guitars can be very expensive by most of our standards and fetch thousands of dollars. While they have a variety of budget-friendly options, you should take this into consideration when working out your budget.
Martin Body Sizes, Shapes, and Styles
There are six body sizes that you will find Martin making these days. These do not include the cutaway versions of each one as that is highly model specific.
Concert (0)
Soft sounding with clear treble and delicate bass. Slim & small body shape that's easy to handle.
Grand Concert (00)
Soft sounding with clear treble but warm bass response. Snuggly body shape that fits smaller players really well.
Auditorium/Orchestra model (000)
The most balanced tone of all Martin shapes with easy-to-handle body size. Great for fingerpicking and blues.
Find more great acoustic guitars for blues here.

Find more great fingerstyle acoustic guitars here.
Grand Performance (GP)
More projective than a 000 size with more bass response. Solid volume and projection. Body shape that makes overall performance really comfortable.
S Cutaway
S-shaped asymmetrical body style with a cutaway. Offers great access to upper frets and overall easy playability. Great acoustic for electric guitar players. Surprisingly balance tone and good sustain. Not the boomiest low-end.
Jumbo/Grand Jumbo/Grand Auditorium (0000)
Projective tone with a clear distinction between bass and treble. Currently these body variations are not used in many Martins. The large size might be too much if you are used to easy-to-handle acoustics or electrics. Test before buying.
Dreadnought (D)
Loud and projective with a strong bass response. This is the loudest-sounding Martin. Large size, but still really versatile, and surprisingly easy to handle.
Important!:
Larger-bodied guitars require more power on behalf of the player in order to project correctly. This means that a dreadnought needs to be played harder than a 00 or 000 size. If you're a flatpicker, a dreadnought is what you'll want. If you prefer to play fingerstyle, then a GP or smaller size will be up your alley.
Martin Tonewoods
Learn more about tonewoods from our full acoustic guitar tonewoods guide.
Mahogany
warm, well-rounded tone. It can make a guitar heavier though because of its density. Mainly used for backs and sides, but some guitars have mahogany tops. Necks are also made from mahogany.
Rosewood
perhaps the most popular tonewood for acoustics. It has a warm, well-balanced tone. It is lighter in weight than mahogany and tends to resonate more freely. Mainly used for backs and sides.
Sapele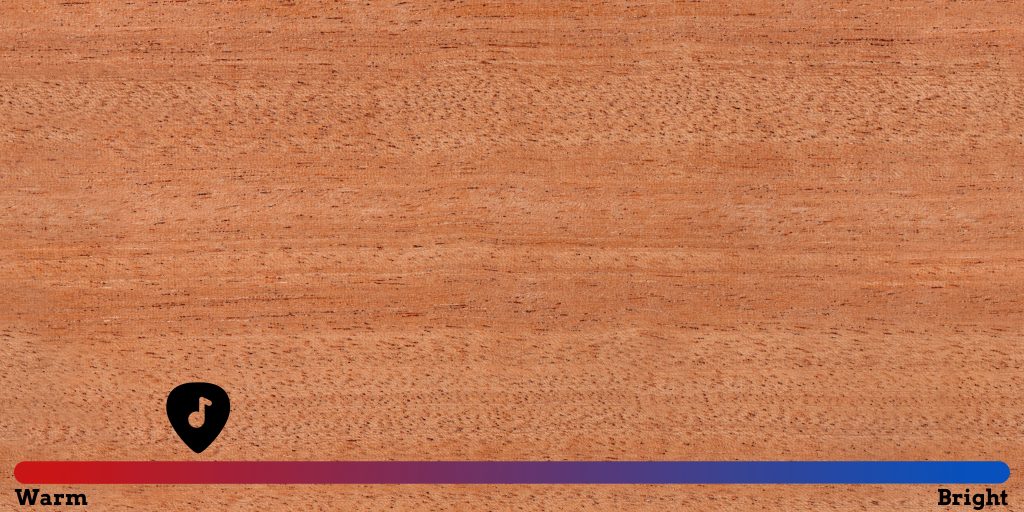 this wood is used in place of mahogany. It is a tough wood that is incredibly durable. The tone is very similar to mahogany with a bit more pronounced treble. It also tends to be more focused than mahogany since it is denser, therefore it does not resonate as freely. Mainly used for backs, sides, and necks.
Koa
This tropical tonewood fits in between the crisp sound of rosewood and the warm sound of mahogany. It is typically used for backs and sides, but a few Koa-topped models are out there.
Maple
This tonewood is very bright and crisp. It has a very clear tone without a lot of sustain or overtones due to its density. While it can be used as a stunning top, it is more commonly used for backs, sides, and necks.
Sitka spruce
This is used almost exclusively for guitar tops. It is a softer tonewood with a lot of volume and presence. It also has a very well-balanced tone that pairs well with the tonal bandwidth of a guitar. You can't go wrong with a Sitka spruce top!
Cedar
Cedar is softer than Sitka spruce and therefore resonates more freely. While the sound is not as focused, it is warm and vibrant. This is a good choice for fingerstyle guitar players since it doesn't take much force to make this wood sound great. It is used as a wood for guitar tops.
Sycamore
Sycamore is a softer tonewood and therefore is very mid-ranged focus. It has a mellow treble and bass response.
Martin Electronics
Many Martin guitars come with electronics that allow you to plug them into an acoustic guitar amplifier. This is great for live performances where more volume is needed and eliminates the need for an external microphone.
Martin has their Thinline 322 piezo pickups available on several models. These are installed under the saddle on the bridge to replicate the sound of the guitar. They should be used with an external preamp or dedicated acoustic guitar amp with an equalizer for the best sound.
You'll also find electronics from notable manufacturers like LR Baggs and Fishman. These vary from model to model. Some have their preamp built in.
We wrote a full acoustic guitar pickup guide, check it out too!
Martin Neck Profiles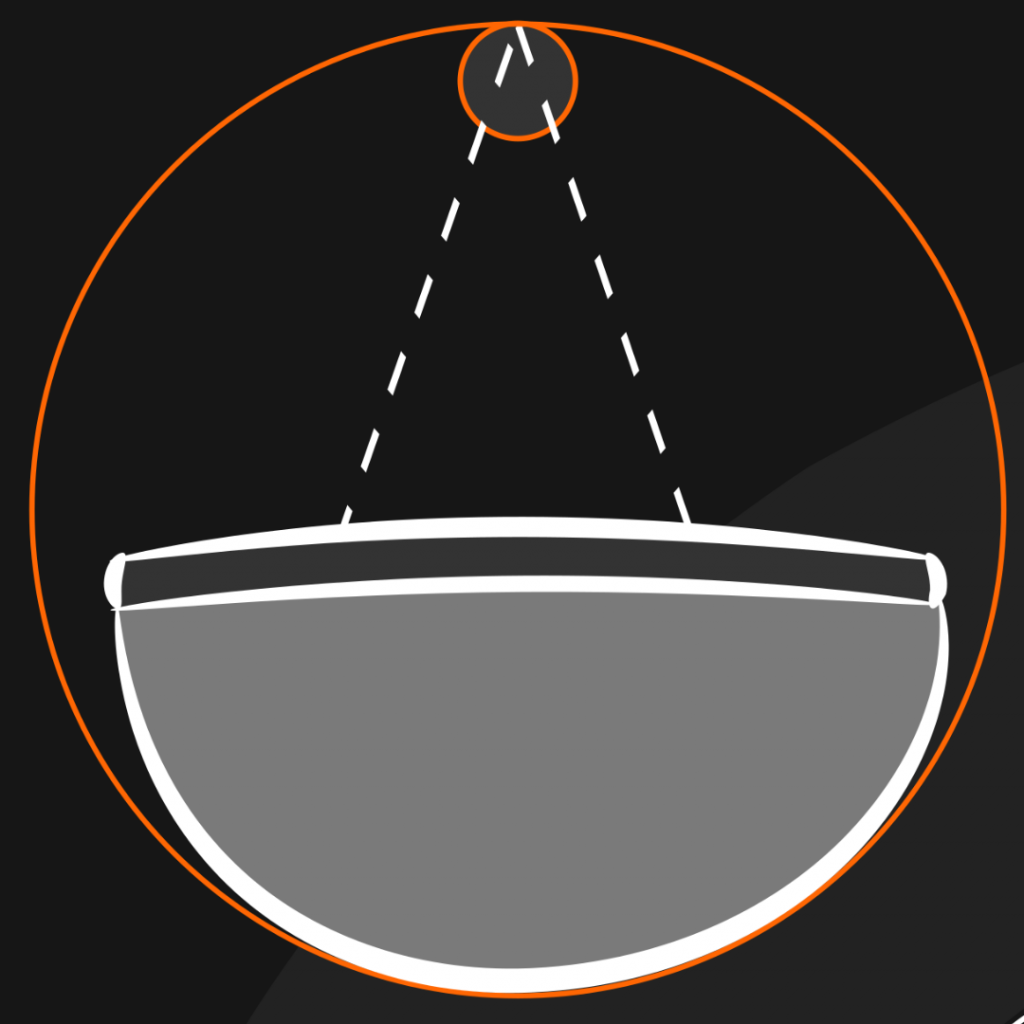 Modified Low-Oval – This neck profile is in the middle; it is not too big and not too small. This is a "C" shaped neck.
Full-Thickness – This is the biggest neck that Martin offers in terms of thickness. It is a "C" shaped neck. This is definitely a neck for larger hands and long fingers! If you have short fingers, stay away!
Modified V – This is Martin's take on the vintage "V" neck profile. If you have never played a "V" shaped neck, I highly suggest you do so before buying. They are different by modern standards and have a completely different feel compared to the "C" shaped necks that are so popular today.
For more on neck profiles, check out our full guitar neck shape guide.
Synthetic Materials
In an effort to establish more sustainable practices, Martin has opted to use synthetic materials in place of solid wood. These materials are meant to be tonally balanced and sufficient for guitar use. They also help bring down the overall cost of the instrument in many cases.
Martin has used materials such as:
HPL – High-Pressure laminated wood that uses very thin layers of wood and epoxy pressed together.
Carbon fiber – used in the aerospace industry. It is very tough and durable and is weatherproof.
Richlite – Richlite is made from a composite of paper and epoxy. Martin uses it for fretboards and bridges.
Micarta – This is a composite of paper layers in epoxy. Martin has used this for fretboards.
Martin Series
Standard Series – These guitars are what made Martin famous. They are tried and true designs that are the backbone of the Martin lineup. They are anything but "standard".
X Series – These guitars are for budget-minded musicians. A lot of these will include synthetic materials.
Modern Deluxe Series – Think of these as the Standard Series with modern updates to their design. These will also have electronics.
Junior Series – These are smaller bodied guitars that are perfect for songwriting sessions or recording.
Authentic Series – This series is comprised of guitars that are faithful reproductions of pre-war era Martins. These are built with exact dimensions of their vintage forefathers.
15 Series – Solid mahogany acoustics that are built for live performance.
16 & 17 Series – Affordable Martin tone made with tonewoods such as mahogany and granadillo that are available with a wider range of finishes.
Road Series – As the name suggests, these guitars are built for working musicians. They feature laminated back and sides with solid Sitka spruce tops.
Little Martin Series – These guitars are for people looking for a scaled-down guitar with a bigger sound. They are great for students, travelers, and smaller-statured players.
Backpacker Series – These are the most travel-friendly Martins. They don't resemble a guitar, but rest assured they sound great – especially around a campfire!
---
FAQ
Are Martin Guitars Good For Beginners?
Yes and no. They are not the most economical choice. This might make them a bad choice for a beginner who isn't quite sure whether or not they'll stick with it.
Other than that, Martin guitars are a great choice for beginners. The Martin LX1 is a perfect example of a great starter Martin, as well as any from the Road Series. The Road Series is a great way to get into an all-solid-wood Martin while saving some money at the same time.
Learn more about choosing a Martin guitar for beginners here.
Are Martin Guitars Easy to Play?
There is, for some reason, a common misconception that Martin guitars are hard to play. This is false. With the correct setup, they are as easy to play as any other guitar.
Where Are Martin Guitar Serial Numbers?
Martin guitar serial numbers are generally located on the heel of the neck inside the sound hole.
What is The Most Iconic Martin Guitar?
The most iconic Martin guitar is the D-28. The dreadnought body style in general would technically be the most iconic since it has been adopted as the "standard" guitar size by many manufacturers. In that case, the D-18 would also fall into that category.
Why is The Martin D28 So Popular?
The Martin D-28 is so popular because it projects loudly while maintaining tonal clarity. Bluegrass players love them because they can cut through a mix of other instruments with ease while maintaining clarity in the treble and bass.
Do Martin Guitars Sound Better With Age?
Martin guitars will sound better with age if they are made from solid wood. This is because the wood dries out over time leading to it being more resonate.
On the other hand, Martin guitars crafted from laminated wood or synthetic materials will likely not sound better with age because the tonal characteristics of the materials do not change much over time.
Are Martin Guitars Good Investments? Do Martins Hold Their Value?
Martin guitars certainly hold their value and are great investments for collectors. This is especially true of higher-end Martin guitars or vintage Martin guitars. Martin guitars made before WWII are especially valuable on the collector market.
Do Martin Guitars Have A Lifetime Warranty?
Martin guitars have a LIMITED lifetime warranty. The instrument must be purchased new from a Martin authorized dealer in the United States. It is also limited to the original owner. Martin may opt to replace the whole instrument or only part of it, and the warranty covers the replacement of the case, tuning keys, and electronics for 1 year after purchase.
What Martin guitar did Ed Sheeran use?
Ed Sheeran uses his ¾ sized Martin LX1. He also has his own signature Martin Ed Sheeran Divide Signature Edition guitars.
Famous Artists and Guitarists Using Martin Guitars
Eric Clapton – Martin 000-28EC
Johnny Cash – Martin D-35
Tony Rice – 1935 Martin D-28
Jimmy Page – Martin D-28
Ed Sheeran – Martin LX1
Shawn Mendes – Martin 000JR-10E
Rich Robinson – Martin D-28
David Crosby – Martin D-45
Del McCoury – Martin D-28
Tommy Emmanuel – Martin 000-28
Where Are Martin Guitars Made?
The main Martin guitar factory is located in Nazareth, Pennsylvania, USA.
Martin also has another factory in Navojoa, Mexico where they manufacture some cheaper guitar models, as well as strings and other instruments.
Learn more about where Martin guitars are made here.
---
Conclusion
There is a lot to consider when purchasing a Martin, but in reality, it is no more than purchasing any other guitar. The key is to figure out what shape best suits your style. It is also a good idea to play one before you purchase – just be sure you come back here and get it through us!
Owning a Martin is a right of passage for many guitar players. After all, they are some of the finest instruments crafted today. Join the ranks and find out why. You will thank us later.
You might also like:
We are sorry that this post was not useful for you!
Let us improve this post!
Tell us how we can improve this post?