Last Updated on April 28, 2023 by Teemu Suomala
Author: DL Shepherd
Darren has been playing guitar for over 23 years. He fronted the metal band Suddenly Silence in the early 2000's, and also achieved recognition as an award-winning bluegrass guitarist.
A native of southwestern Virginia, and has shared the stage with many big-name acts from various genres. When he is not playing one of his many guitars, he can be found riding his Harley through the mountains of Virginia.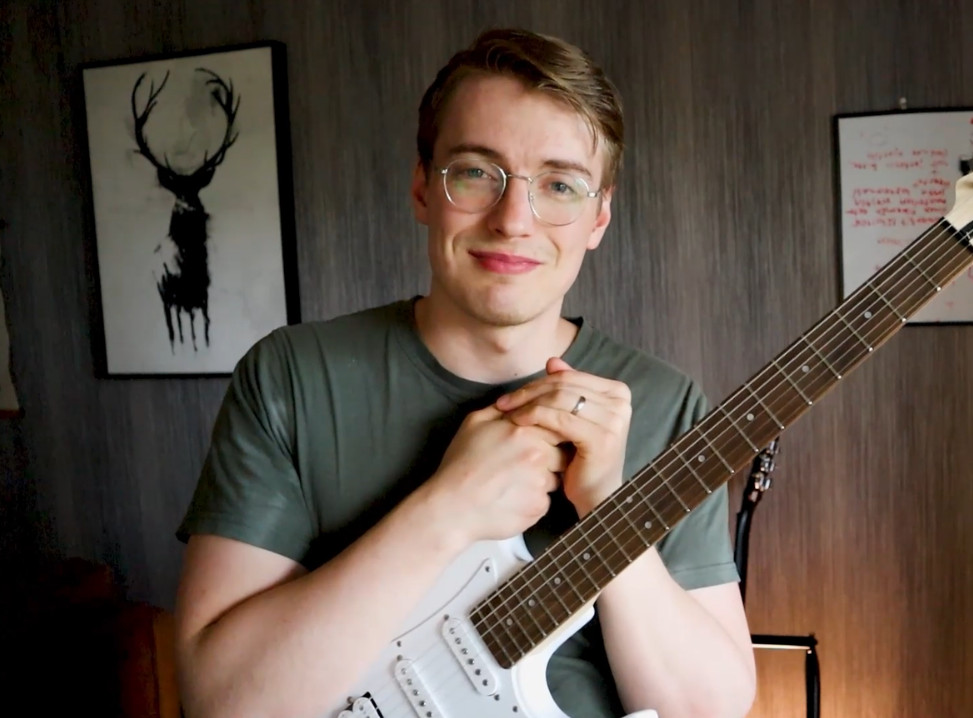 Editing & Research: Teemu Suomala
Playing guitar since 2009. Mainly focused on electric guitars, although jamming with acoustics too. Has played dozens and dozens of different guitars through different amps and pedals over the years. That's why he started this blog in January 2020 and started sharing his experience. Has produced content for several large guitar websites, such as Songsterr, Musicnotes, GuitarGuitar, and Ultimate Guitar.
Taylor makes some of the most popular acoustic guitars in the world, and for good reason. They build their guitars out of high-quality tonewoods and use innovative designs that improve playability and tone.
Taylor was formed in 1974 by Bob Taylor and Kurt Listug in El Cajon, California. They are still making guitars in El Cajon and an additional facility in Tecate, Mexico. Taylor does not make any guitars in Asia and takes great pride in this.
They have made some major innovations in terms of manufacturing and guitar design. Taylor uses high-tech machines to create guitars that are incredibly consistent. They also invented V-Class bracing – a technique that is more structurally sound while allowing the guitar to be more resonate. It is this innovative mindset that has made Taylor an industry leader in acoustic guitars.
You're probably here because you know about Taylor's incredible quality, but how do you choose the right Taylor for you? That's where we've done the homework for you.
Yes, it is a hard job playing guitars all day, but someone has to do it. Keep reading to find out what you need to know about choosing the right Taylor guitar for you.
Check our favorite Taylors:
---
How to Choose The Right Taylor Guitar for You?
Keep These Things in Mind When Buying A Taylor Guitar
Some Taylors are made of laminated tonewoods such as rosewood, meaning that they are not all-solid-wood guitars.
Taylor guitars typically have a more modern sound than other brands such as Martin.
Pay attention to the body size as they have some smaller-bodied models like the Baby Taylor.
If you are not 100% sure if Taylor guitars are the right choice for you, check this article: "Are Taylor Guitars Any Good?"
Taylor Body Sizes, Shapes, and Styles
Taylor offers 5 different full-size guitar sizes and 2 smaller sizes. This ensures that you'll find a guitar that will fit your style and taste.
GT – Grand Theater
This is the most compact full-sized Taylor available. It is very responsive and makes for a great traveling or songwriting companion
Grand Concert
A bit bigger than the GT, the Grand Concert is perfect for songwriting sessions and a great choice for fingerstyle guitarists. It is very responsive and articulate.
Grand Auditorium
The Grand Auditorium is one of Taylor's most versatile body styles. It is large enough to be heard, but small enough to play easily. It's great for fingerstyle or strumming work.
Grand Pacific
This is basically a round-shouldered dreadnought. It offers plenty of low-end clarity and volume.
Grand Symphony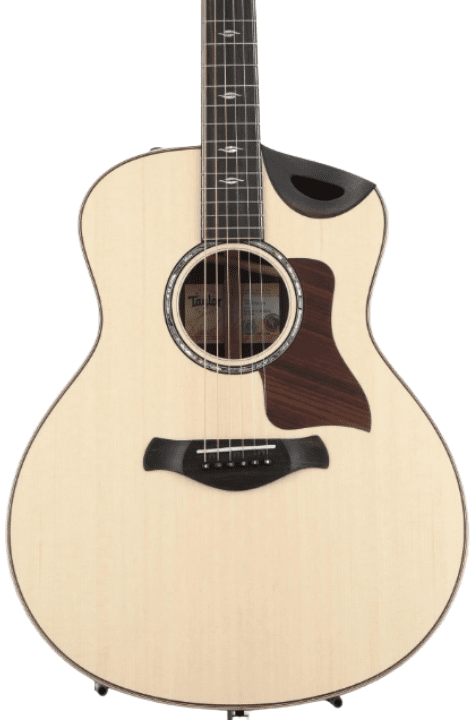 This shape is very unique in that it has a partial cutaway with a sound port. The sound port is essentially a smaller sound hole used to increase tone and volume. It is definitely one of the more modern designs from Taylor.
Dreadnought
This is a large body shape that was invented and popularized by Martin during the early 20th century. It has a loud, well-balanced sound and likes to be played harder than its smaller counterparts.
Grand Orchestra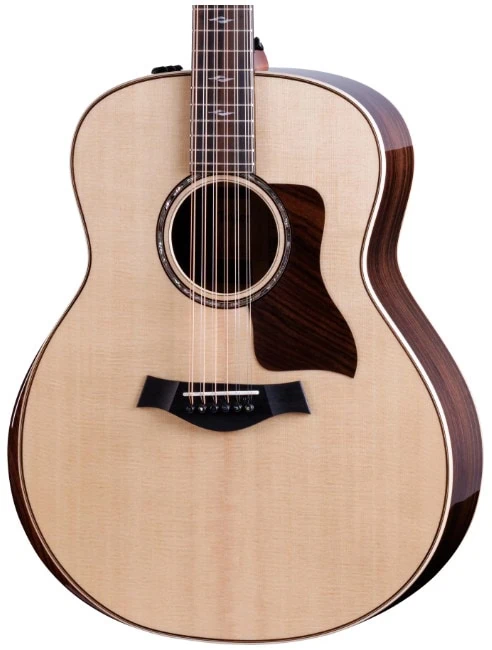 This size is comparable to a Gibson Jumbo. It is a deep-bodied Taylor with exceptional volume and bass response.
Baby Taylor and Big Baby Taylor
These are the smallest of the Taylor lineup and are constructed of layered tonewoods. They're great for songwriting, recording, or traveling!
Choosing the right body style to fit your playing is dependent upon certain factors. Typically, smaller guitars are used for fingerstyle playing. This is because they are more responsive (the wood resonates easier and doesn't take much force to play).
The Grand Auditorium size is a great size for fingerpicking because it is small enough to have a great response, yet it is large enough to be heard with a mix of other instruments.
Larger body guitars like the dreadnought and Grand Orchestra require more force to play because there is more wood there to "move". They also have more volume and projection than smaller-bodied guitars. If a big, loud sound if what you're going for, then a dreadnought is the guitar for you.
If you're recording or songwriting, you may not be concerned with the overall volume of the guitar and can therefore choose something like a Baby or GT size. These are responsive guitars with a focused sound that will fit in perfectly with your next recording. They don't have a boomy sound like larger-bodied guitars.
If you are going to be doing a mix of fingerstyle playing and flatpicking (like I prefer to do), then a Grand Auditorium or Grand Pacific may be the way to go. It will have more volume than the smallest Taylors while providing plenty of responsiveness for fingerstyle playing.
Playing live shows with a Taylor allows you to use virtually any body style because of their amazing electronics. Taylor Swift, for example, uses her signature Baby Taylor on stages around the world. Of course, it isn't going to be heard naturally in a stadium full of screaming fans, so she uses the electronics to amplify the sound. It has certainly worked for her during her explosive career.
While there is a definite tradeoff when it comes to volume and responsiveness, there is certainly a Taylor in the lineup that will work for your situation. Try out a few and see what you think.
Taylor Tonewoods
Taylor uses a mixture of traditional and non-traditional tonewoods in their guitars. Choosing the right tonewood is essential for achieving your tone. Here are the main tonewoods that Taylor uses:
Mahogany
Mahogany has a warm, well-rounded tone. It can make a guitar heavier though because of its density. Mainly used for backs and sides, but some guitars have mahogany tops. Necks are also made from mahogany.
Rosewood
Perhaps the most popular tonewood for acoustics. It has a warm, well-balanced tone. It is lighter in weight than mahogany and tends to resonate more freely. Rosewood is mainly used for backs and sides.
Sapele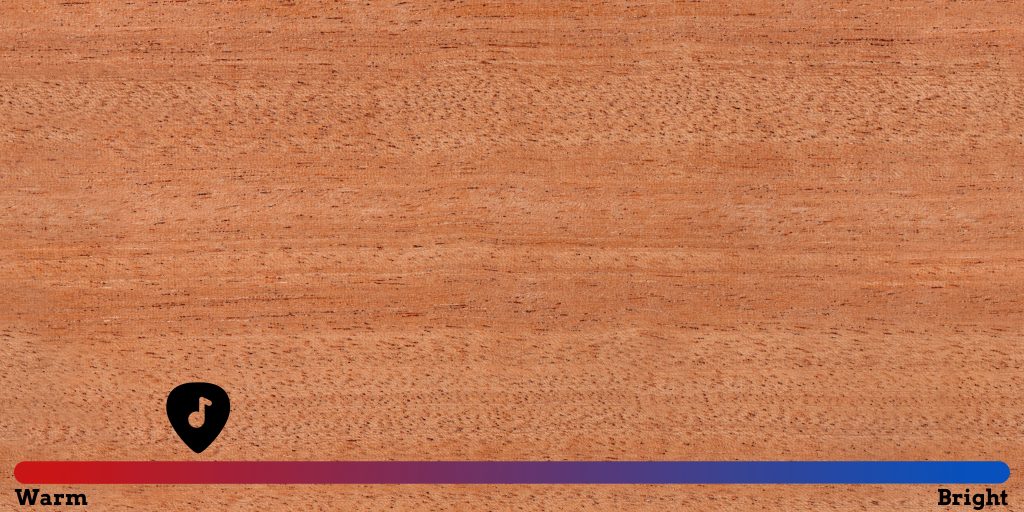 This wood is used in place of mahogany. It is a tough wood that is incredibly durable. The tone is very similar to mahogany with a bit more pronounced treble. It also tends to be more focused than mahogany since it is more dense, therefore it does not resonate as freely. Mainly used for backs, sides, and necks.
Walnut
This wood is in between rosewood and mahogany with bright treble and snappy midrange projection. It is dense and will get better with age.
Urban Ash
This wood is reclaimed from trees that are removed from urban environments. It produces midrange balance and volume comparable to mahogany.
Urban Ironbark
This is another wood reclaimed from trees that were cut down in cities. Why waste a good tonewood, right? It has a well-balanced tone with a crisp treble response.
Koa
This tropical tonewood fits in between the crisp sound of rosewood and the warm sound of mahogany. It is typically used for backs and sides, but a few Koa-topped models are out there (check Taylors 700 Series).
Ovangkol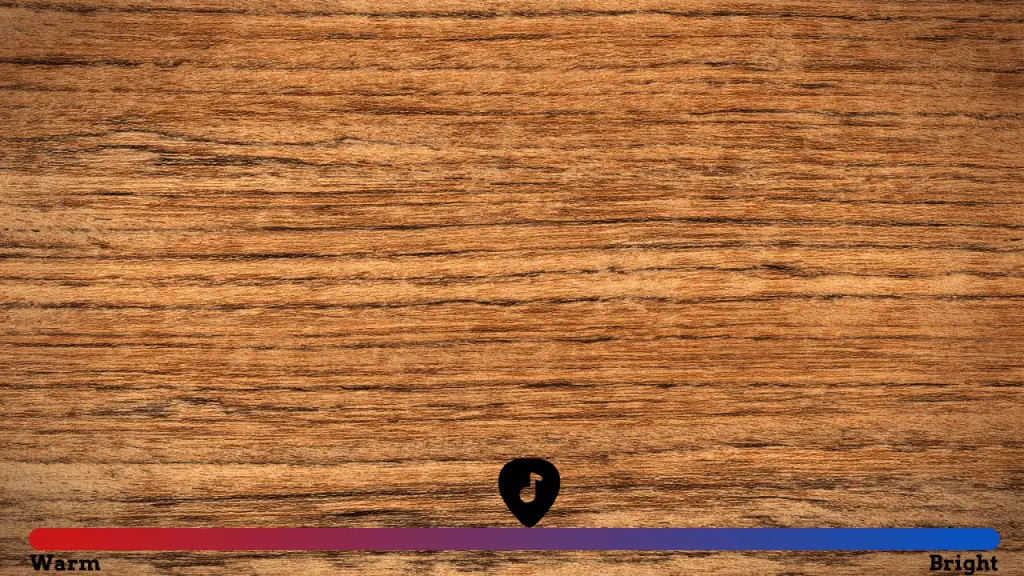 A dense and relatively hard tonewood that offers warm sustain with a tonal profile that is similar to rosewood.
Maple
This tonewood is very bright and crisp. It has a very clear tone without a lot of sustain or overtones due to its density. While it can be used as a stunning top, it is more commonly used for backs, sides, and necks.
Sitka spruce
This is used almost exclusively for guitar tops. It is a softer tonewood with a lot of volume and presence. It also has a very well-balanced tone that pairs well with the tonal bandwidth of a guitar. You can't go wrong with a Sitka spruce top!
Taylor also uses layered versions of Indian rosewood, mahogany, koa, maple, sapele, and walnut. This means that the back and sides are constructed of a thin piece of tonewood with a veneer on each side. This allows Taylor to use their resources more responsibly while providing a beautiful-looking instrument.
The layered tonewoods are stiffer and thus not as resonant overall. The result is a much more focused tone without a lot of tonal diversity and complexity. Some players prefer this material as it is much more resistant to environmental factors such as temperature and humidity than all-solid-woods. If you have ever struggled to keep your guitar tuned on a humid day, then you know what I'm talking about.
Love them or hate them, layered tonewoods are here to stay and make up a large percentage of Taylor's guitars. I suggest giving them a try to see what you think. You may be pleasantly surprised.
Taylor Electronics
The folks at Taylor are absolutely obsessed with getting the best acoustic guitar tone possible. That doesn't exclude a great plugged-in tone. They have developed proprietary electronics that are unique to their guitars, and they are absolutely amazing! Here are the electronics that you will find on various Taylor models.
Expression System 2 – This system utilizes a behind-the-saddle pickup system to reproduce the sound of the guitar. It is crystal clear with no noise and excellent tonal balance.
ES-B – This system is a piezo pickup with a preamp that includes a built-in tuner.
ES-N – This system is found only on Taylor's nylon string guitars. It uses an under-saddle transducer.
ES-Go – This is an aftermarket pickup system that was designed specifically for the GS Mini.
Expression System – This system shouldn't be confused with the Expression System 2. It is an all-magnetic system that includes a pickup and a preamp. It acts as a microphone to faithfully reproduce the sound of the guitar.
ES-T – This system is an under-saddle pickup with a single source and separate elements for each individual string.
We dove deep with 4 main acoustic guitar pickup types, check it out!
Taylor Neck Profiles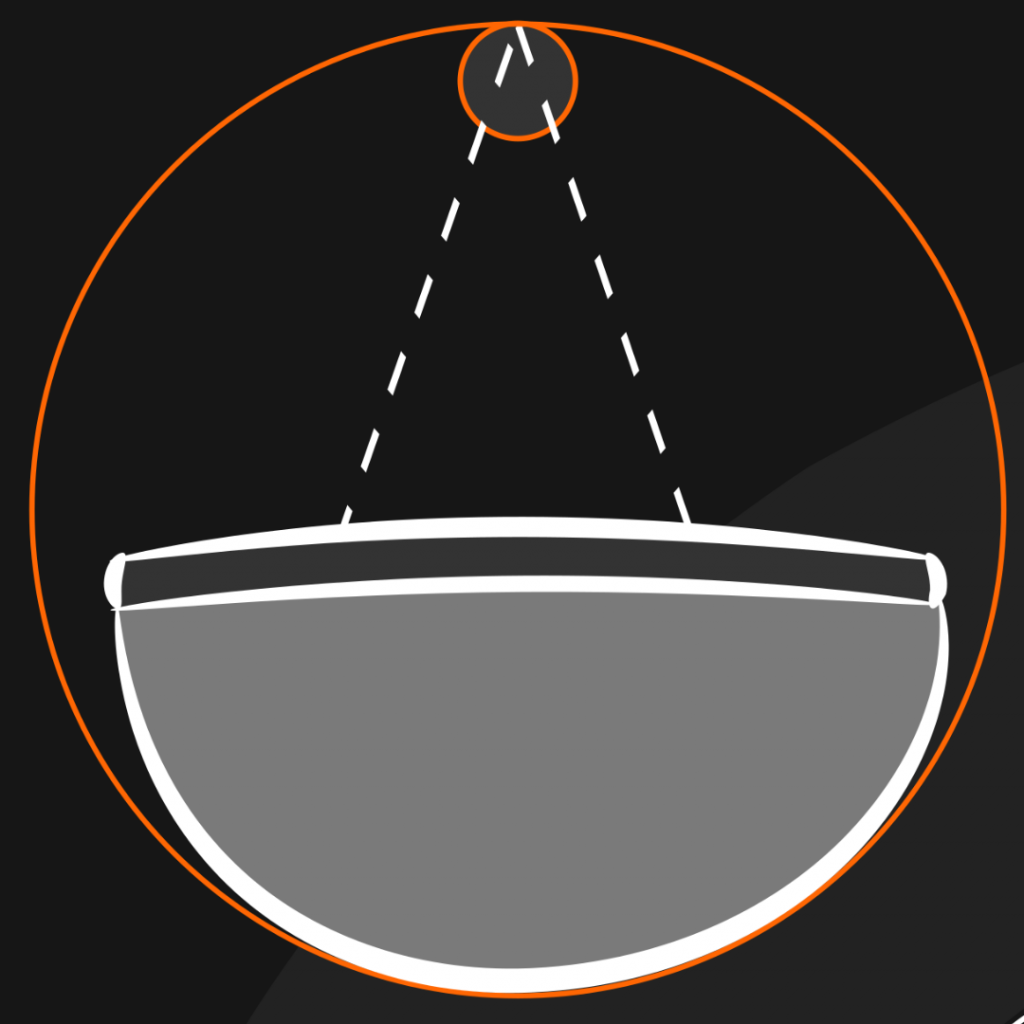 Taylor uses a modern C-shape profile for their guitar necks. If you're looking for an old-school D or V shape, you won't find them here. Taylor guitars are known for their impressive playability, and this is all due to their neck design.
The C-shape profile is designed to fit a wide range of hand sizes. They are also designed to reduce hand fatigue. In addition, they are also designed to be adjustable so that adjustments can be made over time.
The Taylor neck lends itself well to both chording and scale playing. Somehow, Taylor managed to find the perfect balance between both. Taylor necks are some of the most comfortable that we have ever played here at guitaristnextdoor.com – and we've played a lot of guitars!
Check our full Guitar Neck Shape Guide here.
Taylor Series
Just like most manufacturers, Taylor has divided their work into series that makes it easy to find your next Taylor. Each series differs. Here are the current Taylor series:
Academy Series – If you're looking for a Taylor on a budget, the Academy series is for you. These guitars lack expensive visual appointments and instead focus on world-class playability and tone. They are constructed of layered tonewoods (sapele) with solid spruce tops.
100 Series – This series is another budget-friendly option. They are constructed of solid spruce tops with layered walnut back and sides.
200 Series – This series steps it up in terms of overall quality and visual appointments. They are available in a standard and deluxe series, and feature a variety of layered tonewoods with solid Sitka spruce tops.
GT Series – These compact guitars are great for songwriting, recording, or casual jamming. They are constructed of a variety of layered and solid tonewoods (including Urban Ash).
American Dream Series – This series offers all solid tonewoods for a professional level of tone and playability. These are more traditional shapes overall. They have a distinct vintage vibe.
300 Series – This series features all solid tonewoods in a variety of shapes including some cutaway designs.
400 Series – The 400 Series mates solid spruce tops with solid rosewood or ovangkol backs and sides to create tonal masterpieces.
500 Series – The 500 Series is crafted from solid spruce and Urban Ironbark.
600 Series – This series is crafted with solid spruce tops and solid maple backs and sides.
700 Series – If you're looking for an all-solid-Koa guitar, the 700 series is for you.
800 Series – These guitars are crafted of solid rosewood and spruce. They are offered in a variety of body shapes and sizes.
900 Series – Same solid wood construction as the 800 series with added visual appointments.
Koa Series – As you may have gathered from the name, these are all solid Koa guitars with incredible visual appointments.
Presentation Series – If you absolutely have to have the best of the best, then these are the guitars for you. Premium solid tonewoods and intricate visual appointments combine to create guitars that are truly unique works of art.
GS Mini – The most compact Taylor models are the GS Mini guitars. They are ¾ scale guitars that are built with layered tonewoods and solid wood tops.
GS Mini Bass – Yes, that's right – a bass! It is a mini bass guitar that is a perfect acoustic companion to your GS Mini guitar!
Baby Series – This series includes the Baby Taylor and the Big Baby. They are the most compact guitars that Taylor makes and are constructed of quality layered tonewoods.
As you can see, Taylor makes it easy to figure out which guitar will be the best for you. One of the biggest benefits is that Taylor offers various sizes within a particular series so you can really narrow down your selection.
---
FAQ
Are Taylor Guitars Good For Beginners?
Taylors can be some of the best guitars for beginners. While they may be priced a bit higher than other guitars, rest assured that they are a guitar that you'll be able to "grow into" if you're just starting out.
Taylor guitars offer incredible playability to players who are just starting off. This can keep them engaged longer without the distraction of poor playability. Who wants to play a guitar that fights you all the time? That's not a problem with Taylor guitars.
To learn more, check our full "Are Taylor Guitars Good For Beginners?" article.
What is The Best Taylor for A Beginner?
For smaller players, the Baby Taylor is a great option. They are easy to handle and play. They are great for children or players with smaller hands.
If you're a beginner wanting a full-sized guitar, then the Taylor Academy Series should be considered. They're affordable acoustics that offers amazing tone and playability.
Are Taylor Guitars Easy to Play?
Taylor guitars are known for their excellent playability right out of the box. This means that they are incredibly easy to play. They have a smooth action that isn't too high or too low. This allows you to become more fluid with your playing because you are not fighting the guitar while playing.
Where Are Taylor Guitar Serial Numbers?
Taylor guitar serial numbers are usually located in the soundhole on the inside of the back of the guitar.
Which Taylor Guitar is The Most Popular?
The Taylor 214ce is the best-selling and most popular Taylor guitar.
Do Taylor Guitars Sound Better With Age?
The all-solid-wood Taylor guitars will sound better with age. Taylor guitars constructed of laminated tonewoods will not, however. This is because solid wood becomes drier over time thus increasing its resonance. Layered wood does not have this effect due to how it is manufactured.
Are Taylor Guitars Good Investments? Do Taylors Hold Their Value?
Higher-end Taylors typically hold their value well. They aren't necessarily a great investment because they don't seem to grow in value like a high-end Martin or Gibson.
Which Taylor Guitar is Best for Fingerstyle?
The Taylor 322ce is the best fingerstyle Taylor according to what we've played so far. It has Taylor's proprietary V-Class bracing which really enhances the sustain, and it is an incredibly responsive guitar.
Do Taylor Guitars Have A Lifetime Warranty?
Taylor offers a limited lifetime warranty on all of their guitars. Basically, if it breaks due to a manufacturing defect, Taylor will repair or replace it. This doesn't cover the damage that you do to it though.
Famous Artists and Guitarists Using Taylor Guitars
Taylor Swift – Taylor Swift Baby Taylor
Jake Isaac – Builder's Edition 517e
Ben Harper – Builder's Edition 517 WHB
Jason Mraz – Jason Mraz Signature Model
Shawn Mendes
Toni Iommi – 914ce, 614ce
Where Are Taylor Guitars Made?
Taylor guitars are made in two different locations: El Cajon, California, USA, and Tecate, Baja California, Mexico. To learn more, check our full "Where Are Taylor Guitars Made?" article.
---
Conclusion on How to Choose The Right Taylor Guitar for You
Choosing the right Taylor for you doesn't have to be difficult. In fact, Taylor makes it easy to figure out. It simply comes down to doing a little homework on what you prefer. This means figuring out which tonewoods and body size is appropriate for you.
Luckily, Taylor has laid it out well with their different series so you can compare the different tonewoods with each other. Figuring out the body shape should be fairly straightforward.
Overall, you will find that whatever you choose, you'll get a guitar that is absolutely amazing in terms of both playability and tone. If you're like us, you won't want to put them down.
Happy picking from all of us here at guitaristnextdoor.com!
You might also like:
We are sorry that this post was not useful for you!
Let us improve this post!
Tell us how we can improve this post?