We make product recommendations based on several factors. Here's our entire process!
1. First, We Use Our Personal Experience
As GND's About Us page reveals, each writer and editor in our team has extensive experience with guitars (combined 100+ years of guitar experience). In many cases, we have used or owned the specific guitar, amplifier, etc. we recommend during our playing career. We leverage this experience to give great recommendations based on the real use of the product.
2. We Visit Music Stores or Buy or Rent The Products
In order to provide visitors with the best and most accurate information, we visit music stores and test the guitars we are about to recommend.
For example, DL Shepherd (one of our guitar experts), visited many nearby music stores when trying to choose which really are the best 5 Martin Guitars.
Here are some music stores we drive to test the gear:
In some cases, we have been able to rent or buy some of the gear to run them through our in-depth home testing. Here are a couple of examples:
3. We Research and Interview Users
In some rare cases, we don't have a chance to hands-on test specific products. This could happen if products were not available in our country or products were unavailable for some other reason.
But even if we have the product in our use, we always do extensive research because we could miss something important. Extensive research means:
Going through Reddit
Watching Youtube videos
Reading customer reviews
Interviewing our friends who own or have used the specific product
Interviewing users
So let's recap our entire review process
We decide which products to recommend by using our own experience, doing extensive research, visiting music stores, and asking help from our musician friends
After we have chosen the products to recommend we try to find a good way to test the gear. This could mean renting it, buying it, testing it in a music store, or visiting a friend who owns it. Even after this, we'll still do another round of extensive research to make sure that this specific product is in fact, a real cream-of-the-crop candidate.
Then we wrote in-depth but easily digestible reviews about the products. We keep in mind who will be playing them (most likely) such as bluegrass players, blues players, players who want to plug in, beginners, advanged players, etc.
How We Review Guitar Gear
We Review Guitars Based On:
Sound
Playability
Quality
Value for money
For acoustic guitars we usually also rate suitability for Fingerpicking
Most Electric Guitars Are Run Through Tests Like These:
We check electronics (Basic measurements with multimeter, resistance, etc.)
We inspect the guitar carefully to get a good idea of the finish and built quality of the guitar.
We inspect the fretwork and edges of the fretboard to make sure there are no sharp edges.
We run the guitar usually through BOSS Katana 50 MK2 and test clean, crunch, and distorted tones with lead and rhythm playing.
We use different playing styles to get a good feel for the playability. We use fingerpicking, sweep picking, riffs from different genres, shredding, tapping, chord playing, etc.
We test all the possible pickup combinations and use different Volume and Tone settings from the guitar.
We measure and weight the guitar.
We test the guitar with drop tunings.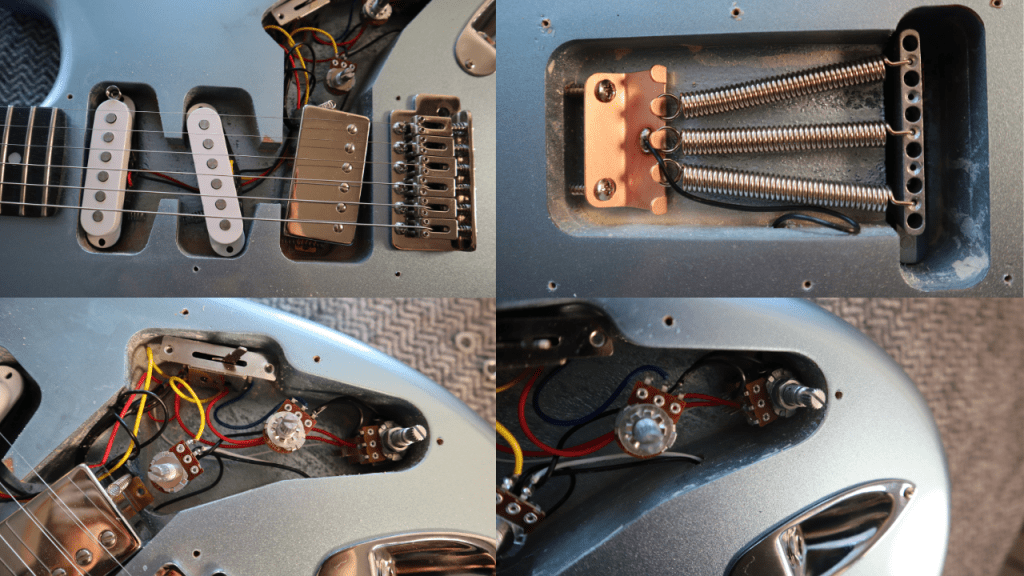 Here's one example of us running several guitars in our testing through BOSS Katana 50 MK2:
Most Acoustic Guitars Are Run Through Tests Like These:
We go carefully through the finish and build quality of the guitar.
We inspect the fretwork and edges of the fretboard to make sure there are no sharp edges.
We play the acoustic guitar unplugged and plugged in.
We use different playing techniques, such as fingerpicking, flatpicking, strumming, tapping, and even percussive playing.
We measure and weight the guitar.
We try licks and riffs from different genres.
We Review Guitar Amplifiers Based On
Sound
Features
Usability
Quality
Value for Money
Most Guitar Amplifiers Are Run Through Tests Like These:
We go through every possible amplifier setting
We inspect overall build quality and portability
We test the amp with single coil and humbucker pickups
We inspect and rate the overall usability of the amp
We measure and weigh the amplifier.
We test different settings and rate the versatility of the amplifier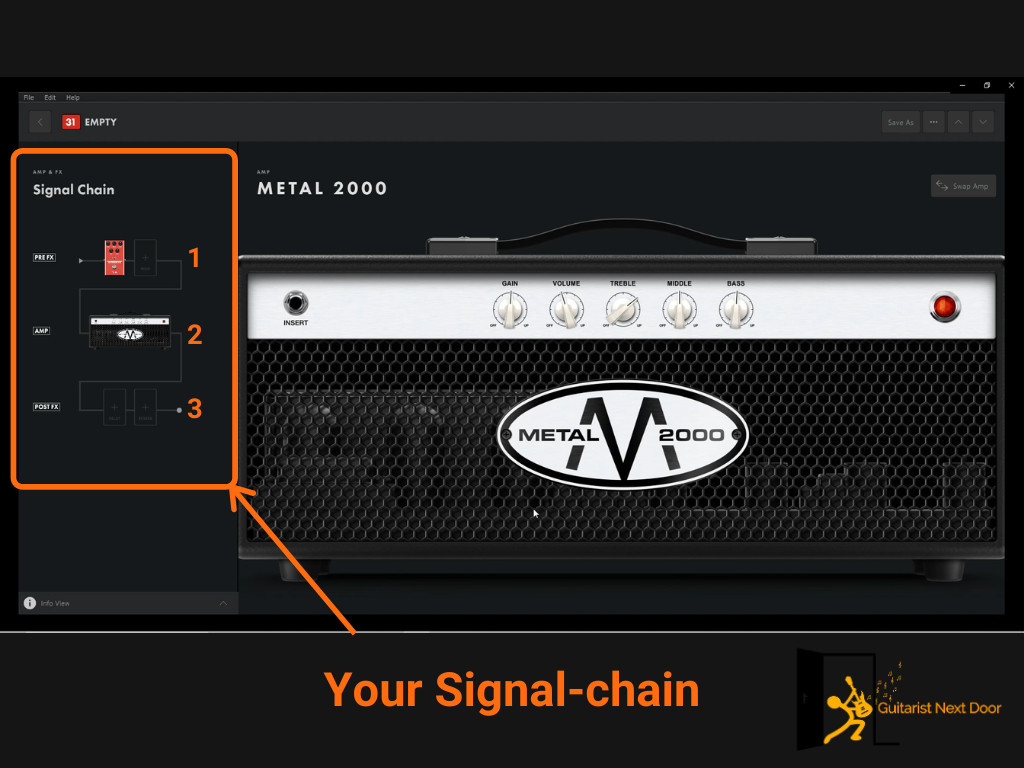 Our Commitment
We don't just search for the most popular guitars in music stores and just copy existing content to create quick reviews. We search for the best guitar products available and put them to the test. After that, we'll let you know the results. That is what we do. With full transparency and with no fluff.
We usually try to stick with what has worked for us in terms of gear. But we also keep an eye out for up-and-coming brands that may not be out yet – or at least out in the USA (For example Caparison guitars used to be impossible to get in the USA when they started getting attention).
If you have any questions, just email the head-of-editing (Teemu Suomala) directly: teemu(at)guitaristnextdoor.com
Happy picking!
Meet The Team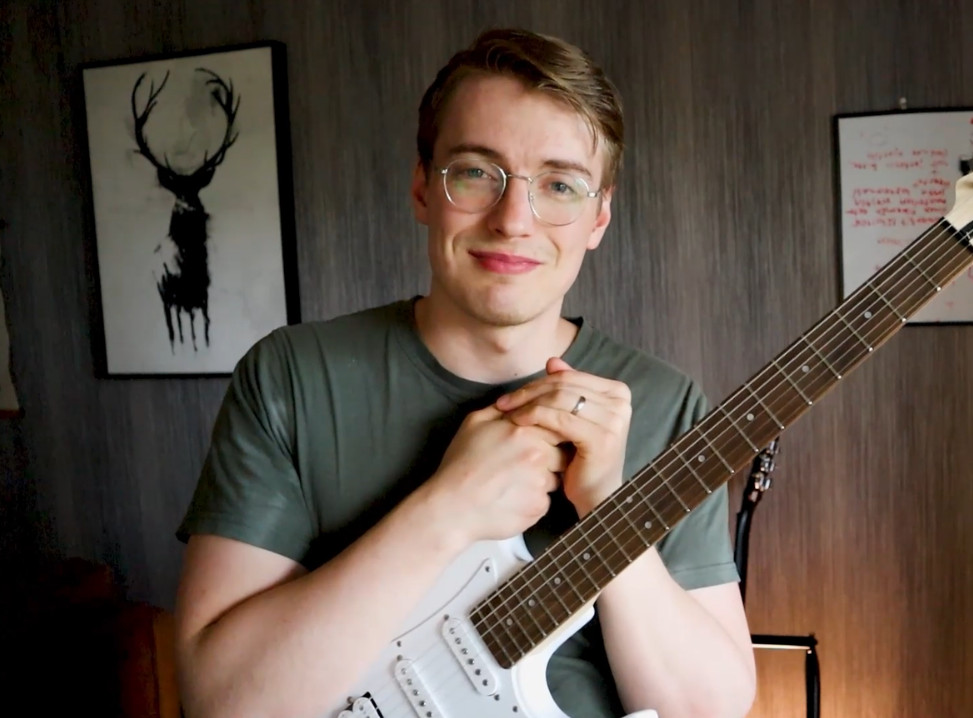 Teemu Suomala
Editing & Writing & Gear Testing
DL Shepherd
Writing & Gear Testing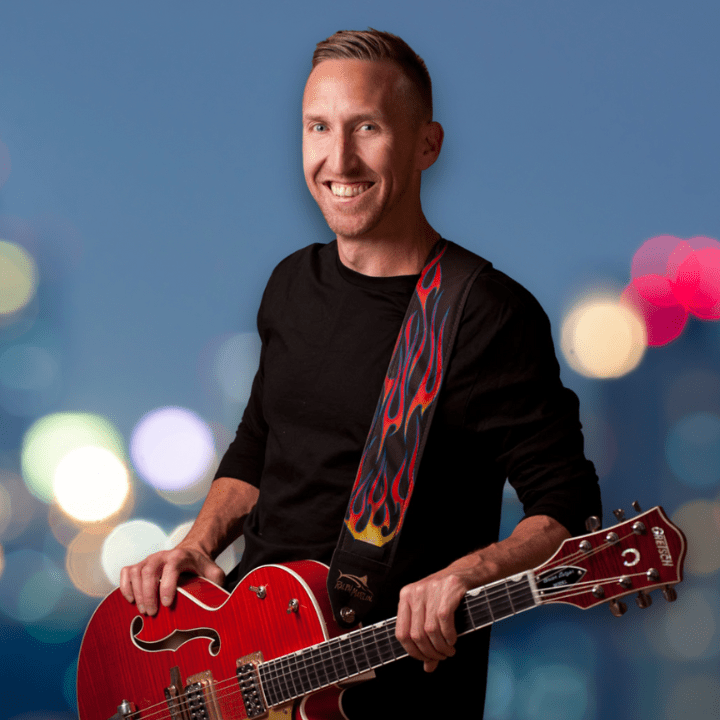 Wesley Severson
Writing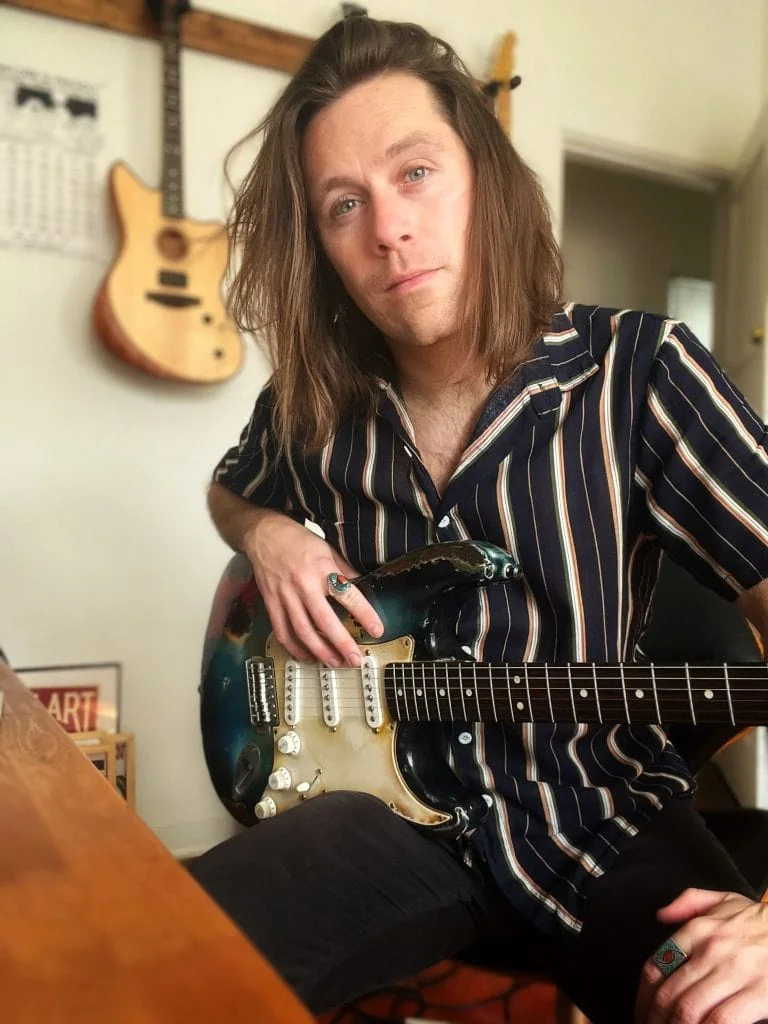 Tyler Connaghan
Writing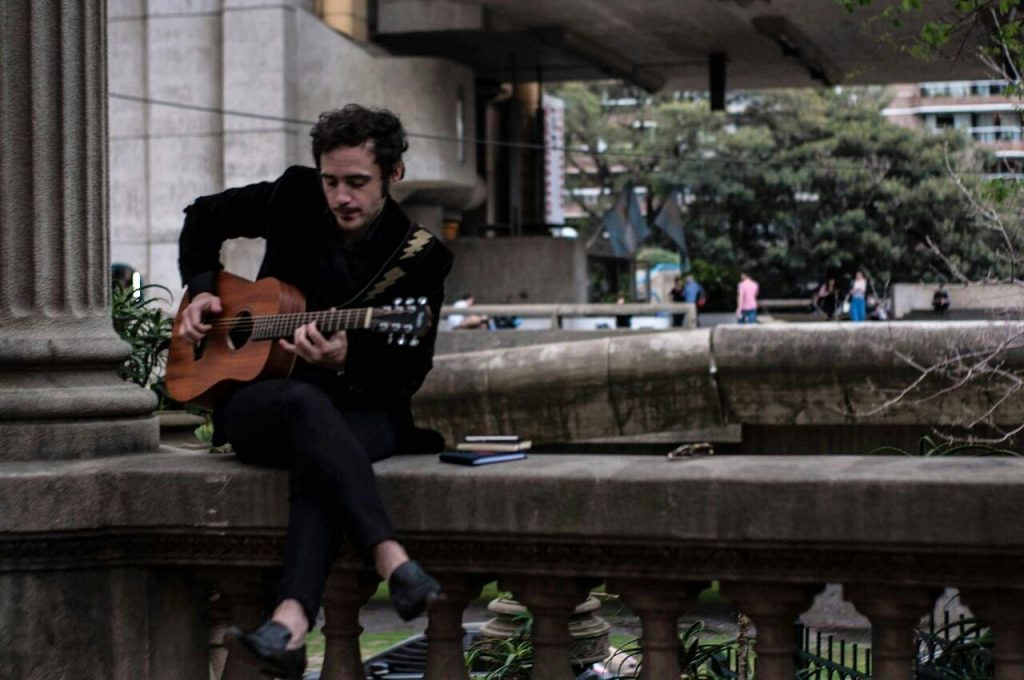 Santiago Motto
Writing & Photos
---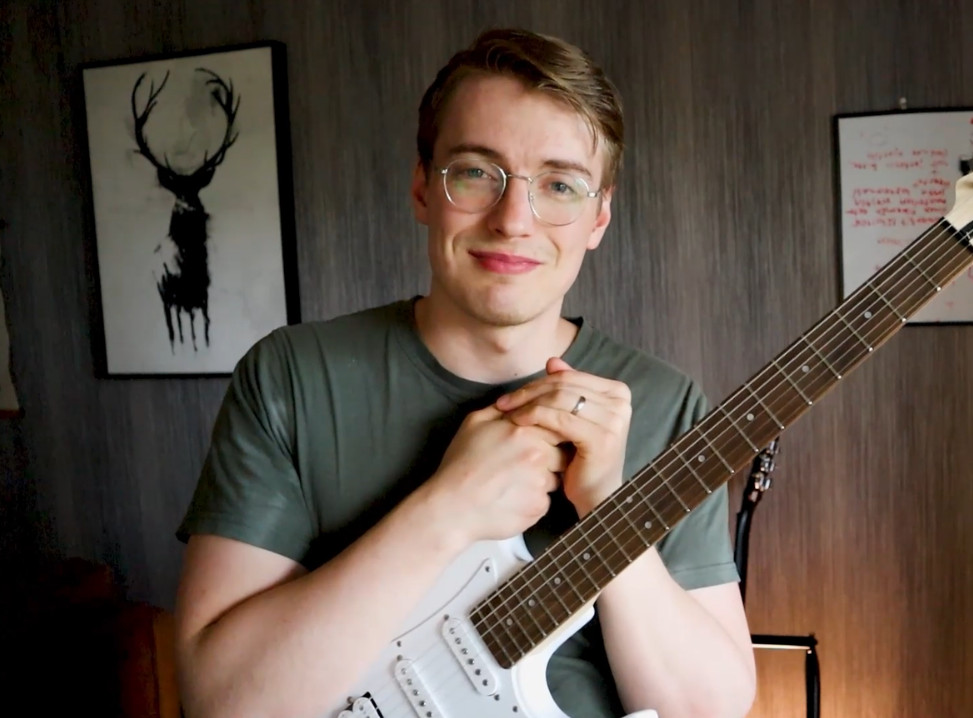 Author: Teemu Suomala
I first grabbed the guitar in 2009. I started this website in January 2020 because I couldn't do window installation anymore due to my health problems. I love guitars and have played dozens and dozens of different guitars through different amps and pedals over the years, and also, building a website interested me, so I decided to just go for it! I got lucky and managed to get awesome people to help me with my website.
I also got lucky because I have you visiting my website right now. Thank you. I do all this for you guys. If you have any recommendations, tips, or feedback, just leave a comment, I would love to chat with you. I have also been fortunate to produce content for several large guitar websites, such as Songsterr, Musicnotes, GuitarGuitar, and Ultimate Guitar.
I spend my spare time exercising and hanging out with my wife and crazy dog (I guess that went the right way…).
Hide The Rambling▲