Welcome!
Awesome that you are interested in us and our mission with Guitaristnextdoor.com!
First…
This is a more casual page about our guitar geek team and our mission. We also have a more formal About Us Page.
Can you trust us?
Because especially online, everything is not what it seems…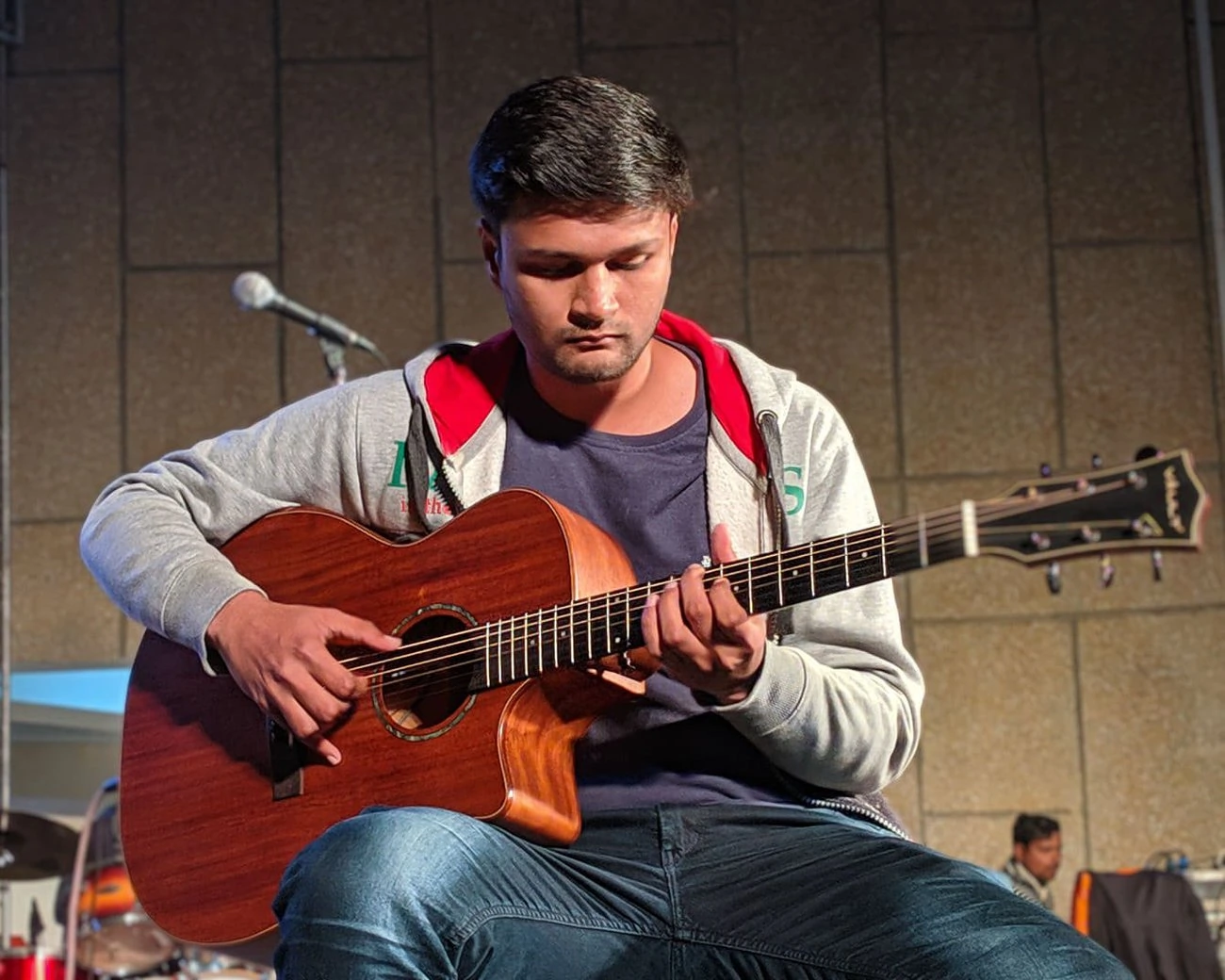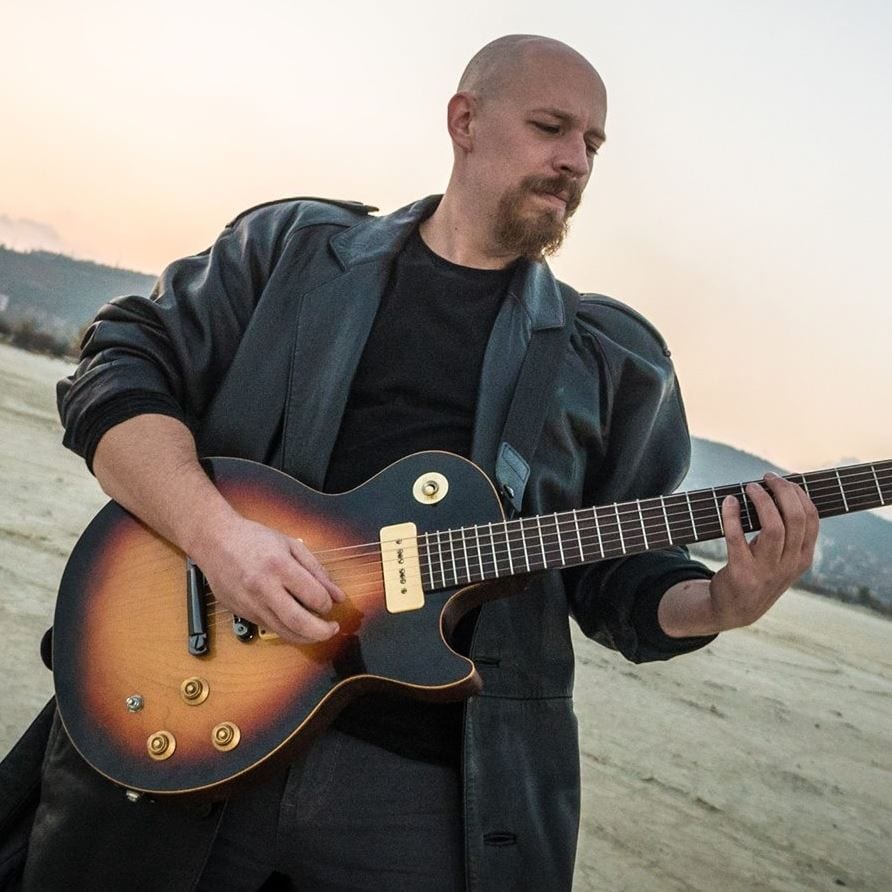 Hear me out…
When I count our teams experience with guitars together…
Together it's 82 years!
A whole human lifetime worth of guitar experience! (This is the real super-secret weapon of ours:D)
And this experience is here to help you and other guitar players make real progress with guitar playing!
We love guitar playing and geeking out with the gear!
FREE Access for You! Secret Page Reveals 5 Must Learn Electric Guitar Riffs That Accelerate Your Learning (For All Beginners Who Love Rock and Metal)
(If you want to make progress fast, this is for you). Just tell me where I should send the link:
By entering your email address you agree to receive emails from Guitarist Next Door. We'll respect your privacy and you can unsubscribe at any time.
We have played and tested 80% of the gear featured on Guitaristnextdoor.com at some point during our guitar journey. We have owned it, our friends have owned it, we have tested it on a music store, etc. We have really laid our hands on most of the gear!
And with the rest 20%, we have tested some similar model or have just done hours worth of research(user reviews, Youtube, Reddit, etc.) before featuring it…so that you don't have to spend hours researching and you can use your limited time to actually playing the guitar!
And at the start of 2021 I started buying some products to really put those to the test. (Super excited about this!!)
Examples of this:
Can we really help you to choose the best gear for you?
Yes. 100%.
But don't just take our word from it:
What Other Guitar Players Have to Say About Us:
What our Youtube subscribers say about our guitar-guides:
Here's couple comments from our blog(I had to turn comments off recently because bot's hammered my site so hard 🙁
Seeing comments like these always makes me soooo happy! We've really helped someone!
You can leave questions, testimonials, and feedback on my Youtube channel comments. You can also contact me via Whatsapp or email(see the icon in the bottom right corner). I'm happy to receive messages from fellow guitar players!
What's our mission…?

What 99% Guitar Websites Don't Want You to Know…and What We Are Going to Do to Make Things Better!
The truth guitar websites don't want to admit is….
Guitar players deserve better content than can be found from websites right now.
How I can say that? Well, almost every guitar-review site looks the same. Too often
they just make something up when doing reviews.
They have not done almost any research at all.
They never really touched the guitars/gear.
And sometimes writers of the reviews have not even played guitar during their life.
You know why this happens?
Content like that is cheaper to produce.
Me! Me! Me!- attitude. Throw something out there and make money with the website.
I have run my blog since January 2020, and oh boy, I think that I've seen it all when doing research…
Guitar websites need a huge improvement.
My site too. I'm just being brutally honest with you. I can do better. And I will do better. For example my reviews need a lot more visualization to help you out!
On Youtube, the value content provides is usually good. But not all channels disclaim that they got products for free or received other compensation for making the video. And that's just dishonest.
It's only fair to say that something has to be done. So that no one misleads us. So that we can focus on playing.
But hear me out…
We together (yeah, you and me) can really make the difference…
Our goal:
Give guitar players more than any other site or channel. Unbiased, super helpful reviews
To be Wirecutter.com and Bestreviews.com of guitar-sites.
We are aiming for the place to really test the gear that look something like Bestreviews.com's facilities:
Of course, facilities more suitable for guitars, but you get the idea…
We want to really buy the products and test them for hours and hours…record sound samples, let different players with different techniques and styles test the products.
We will buy products, and test them without getting paid by Guitar companies. And we reveal all the flaws we found too.
We will give guitar players what they really deserve.
Can you really help other guitar players and us?
You can absolutely help us hit our goal fast as possible…
After 5 years you can say:
"yep, I helped those guys out when they were just starting out…"'

You
How you can help?
Consuming our content
Giving us feedback on how to make content better(most important). Just leave a comment on Youtube or use Whatsapp or Email(see the image on the bottom right corner). If you didn't like something, tell it to us!
Buying through our affiliate links. This is what keeps the ball rolling, we need to pay for website expenses(about $2k/year) and buy products to test(we do this as much as possible). The best part is that using our links adds no extra cost for you!
So let's do this.
Let's together give guitar players what they deserve…
Awesome guitar-content!
Like out of this world content. Content so good that we though it could not be possible…
How WE are progressing:
Beginning
I (Teemu Suomala) started the site. I wanted to start a side-hustle about my favorite hobby.
I got help
After writing 13 articles. I got Tommy and David to help me out.
Published 100th article
250 000 words written. By 3 People. Easily over 1000 hours of work has gone into this website.
Guitar players deserve better
Guitaristnextdoor.com needs to be better. Not just like all the other sites.
Guitar players need better content.
I bought the first gear patch to REALLY test out stuff
5 guitars. 11 amplifiers.
First gear video uploaded
I recorded a sound demo with a great little amp BOSS Katana Mini
First review about the gear I bought
I and Tommy crafted the review of the Epiphone Les Paul Special VE.
I can say that it's the best text review about that guitar out there.
I hired more help
Darren Shepherd and Pranshu Nigam.
30 years of guitar experience.
Awesome!
Guitaristnextdoor.com is not good enough
Guitar players deserve better reviews. I started to improve every 142 articles on my website. 1 by 1.
We have a long we to go…
But we have taken steps to the right direction, for sure.
And together we can do this. Absolutely.
We have 82 years of guitar experience. And more importantly…
Guitar player with unique experiences and skills…
Really, every one of us has something ti give to others. Something that will help others. Something that makes others say "wow, thanks! that was just what I needed!"
So, are you ready for this?
I know that I'am…Let's do this!
Let's build something special together!
Writer: Teemu Suomala
Playing guitar since 2009. Mainly focused on electric guitars, although plays acoustics too. Started this blog in January 2020.