Last Updated on April 29, 2023 by Teemu Suomala
Looper is a toy that can make playing way more fun. A practice buddy that doesn't complain really…
There is an abundance of looper pedals suitable for the guitar to choose from, and some guitar amps even come with a looper feature (Line V 60 MKii for example). In 2021 I was in search of a Looper pedal and decided to go with tc electronic Ditto Looper. Now, I'll reveal everything I learned from using it. Welcome to my tc electronic Ditto Looper review!
Let's get started!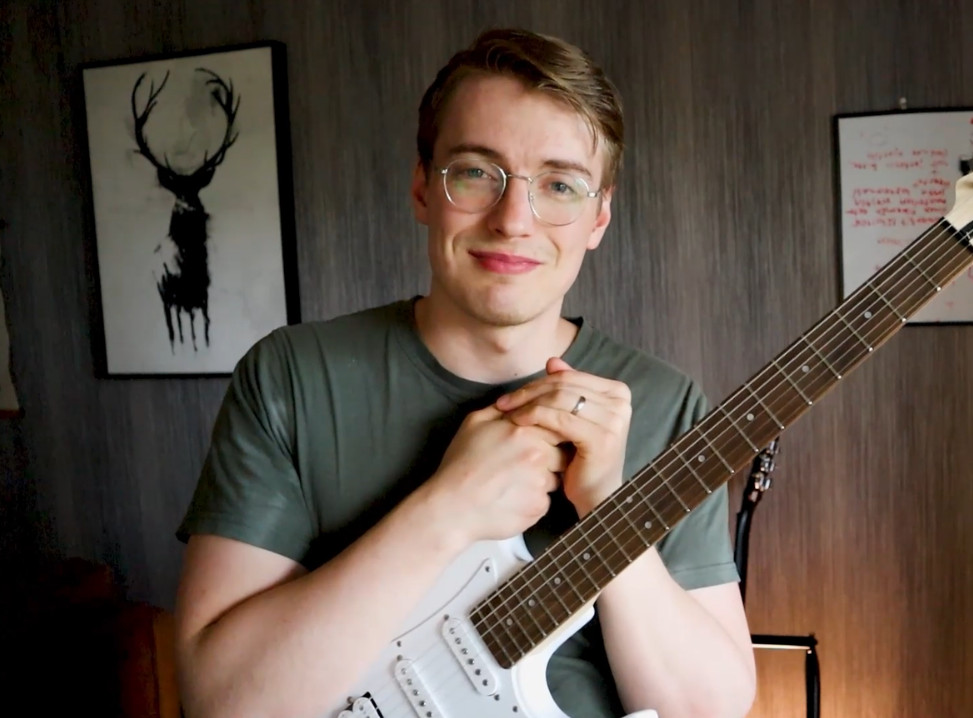 Author: Teemu Suomala
I first grabbed the guitar in 2009. I started this website in January 2020 because I couldn't do window installation anymore due to my health problems. I love guitars and have played dozens and dozens of different guitars through different amps and pedals over the years, and also, building a website interested me, so I decided to just go for it! I got lucky and managed to get awesome people to help me with my website.
I also got lucky because I have you visiting my website right now. Thank you. I do all this for you guys. If you have any recommendations, tips, or feedback, just leave a comment, I would love to chat with you. I have also been fortunate to produce content for several large guitar websites, such as Songsterr, Musicnotes, GuitarGuitar, and Ultimate Guitar.
I spend my spare time exercising and hanging out with my wife and crazy dog (I guess that went the right way…).
Hide The Rambling▲
---
tc electronic Ditto Looper Review
Summary (if you are in a hurry)
A nice little pedal that doesn't offer many features and is not battery-powered. But it still has everything most guitar players need from a looper pedal. That paired with good sound quality, sturdy build, and high value for the money make this a great looper. It's great for players of any skill level.
Check Latest Prices:
*Consider all links in this post to be affiliate links. If you purchase, at no additional cost to you, we may earn a small commission. It helps us to keep the lights on, thanks! 🙂
---
Watch my video review of Ditto Looper:
Our Favorite Music Store in The World!
Why?
– Excellent Customer Service (4.7/5 Trustpilot Score)
– Fast & Free Shipping
– Gear is Inspected, Tested, & Ready to Play When it Arrives to You (We love this)
– Fair Prices
Visit Sweetwater:
Specs
| | |
| --- | --- |
| Loop time: | 5 minutes |
| Input: | 1 x ¼ instrument cable, 1 x Type Mini-B (for firmware updates only) |
| Output: | 1 x¼ instrument cable |
| Battery: | No |
| Power Source: | 9V DC negative center power supply |
| Power Chord included: | No |
| Controls: | Loop Leve (volume), Loop button (True Bypass) |
| Bypass: | True Bypass |
| Audio: | 24-bit uncompressed audio |
| Weight: | 0.17lbs = 77g |
---
Quality and Build
All metal frame, sturdy feel, and simplicity. That's how I'd describe the quality.
This is a pedal that I wouldn't hesitate to throw into my backpack and go for a long rugged journey with. It would probably last longer than me. It feels really sturdy and to me, the quality is really good.
Knobs are plastic, but feel good in use and don't look or feel cheap in quality. The cable jack's and USB port also feel firm in my use and I wouldn't worry about breaking these easily.
Sound Quality
I recorded and played electric guitar quite a bit with this pedal, and I didn't notice any issues with the sound quality. This pedal is advertised to have 24-bit uncompressed audio that ensures ultimate sound quality. To me, this is true in the sense that it didn't lower the quality at all.
I have no complaints about the quality of the Ditto Looper.
Features
Let's go through the features.
5-minute loop: To me, this is enough for all situations, I mostly record 30 to 60-second loops.
Unlimited overdub, undo, and redo: So you can have an unlimited amount of loops overlapping each other("overdub"). You can also get the loops just right by using "undo" and "redo".
Internal memory keeps loops safe: Even if the power goes down, your loops are safe. This is also very handy if you discovered the "loop of destiny" and want to travel to your friend's place to brag and jam.
True Bypass and analog-dry-through: Should improve tone. When the pedal is on or off and your signal goes through it. As I mentioned I was very happy with the sound quality, this probably has something to do with it.
With these features, Ditto Looper can give you hours of fun looping. But a couple of things that it doesn't have.
No battery and power chord is sold separately. I wouldn't mind if the pedal would be just a bit larger and there would be room for the battery.
You can't save several different loop sequences/stacks, you can only save one at the time
Still, I'm really happy with the features this Ditto offers.
Usability
To me, the usability of this looper is easy. You will need to check the small manual that comes with the pedal, but you will get a hang of it fast. And what else you could expect from 1 knob and 1 switch?
Sometimes when trying out a ton of different loops, I got a bit lost on whether I'm redoing, undoing, or overdubbing. To be honest, this was always my own fault, not the pedals. But this kind of stuff can happen when using just 1 button to do different loop functions. So the use of 1 knob has upside and downside.
Also, the footswitch itself is quite small and especially when starting out I had to pay extra attention to pressing it correctly. Footswitch could be just a bit larger, it would make usability smoother. But this is just a small flaw.
How do you use tc electronic Ditto Looper?
Watch a video tutorial:
This pedal turns on when you plug in the guitar cable (input). These 3 images also explain all the basic functions.
Recording and Overdubbing
Undo and Redo Loop
Stop and Clear Loop
Straightforward, but as I said, when using just 1 knob, you can get a bit lost sometimes. But if you pay attention to the manual and to the use of the pedal itself, the usability is usually really smooth.
Value for The Money
Let's stack the value:
5 minute loop
Unlimited overdub, undo, and redo
Really high-quality build
If the power goes down, the internal memory keeps the loop safe
Easy usability
Even though there's no battery and you have to buy power a chord separately, this pedal offers really high value for the money.
Verdict
This is a really good little pedal. It lacks a battery and the footswitch is a tad too small for my taste. But it's high in quality, offers all the features most guitar players need, and is easy to use. That's why it's the best looper pedal for most of the players.
Check The Latest Prices:
---
What Others Are Saying?
I researched the world wide web and here's what I found:
Pros
Great practice tool
Has all the needed features
Sturdy build
Great audio quality
Good bang for the buck
Simple but works
Cons
The manufacturer didn't respond to messages
Broek too soon
Few features
---
Alternatives
TC Electronic Ditto+ Looper Pedal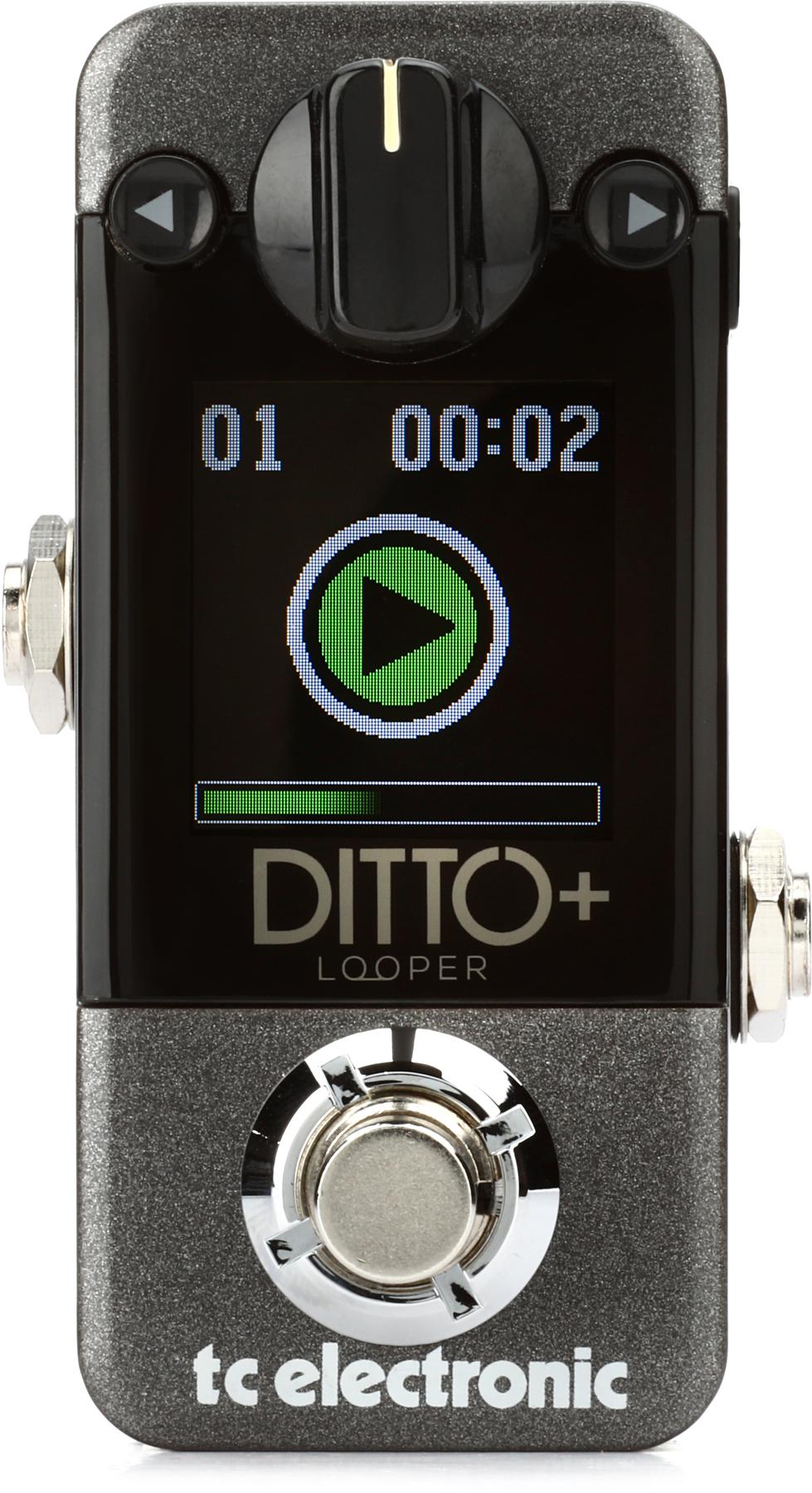 If you crave more and upgraded features, like
60-minute loop time
Ability to save up to 99 loops
You can layer longer and short loops together
Screen
Ditto+ still offers the same quality build and easy usability and is definitely worth the money. But for some of us, these extra features are not needed.
Check The Latest Prices:
---
Boss RC-1 Loop Station Looper Pedal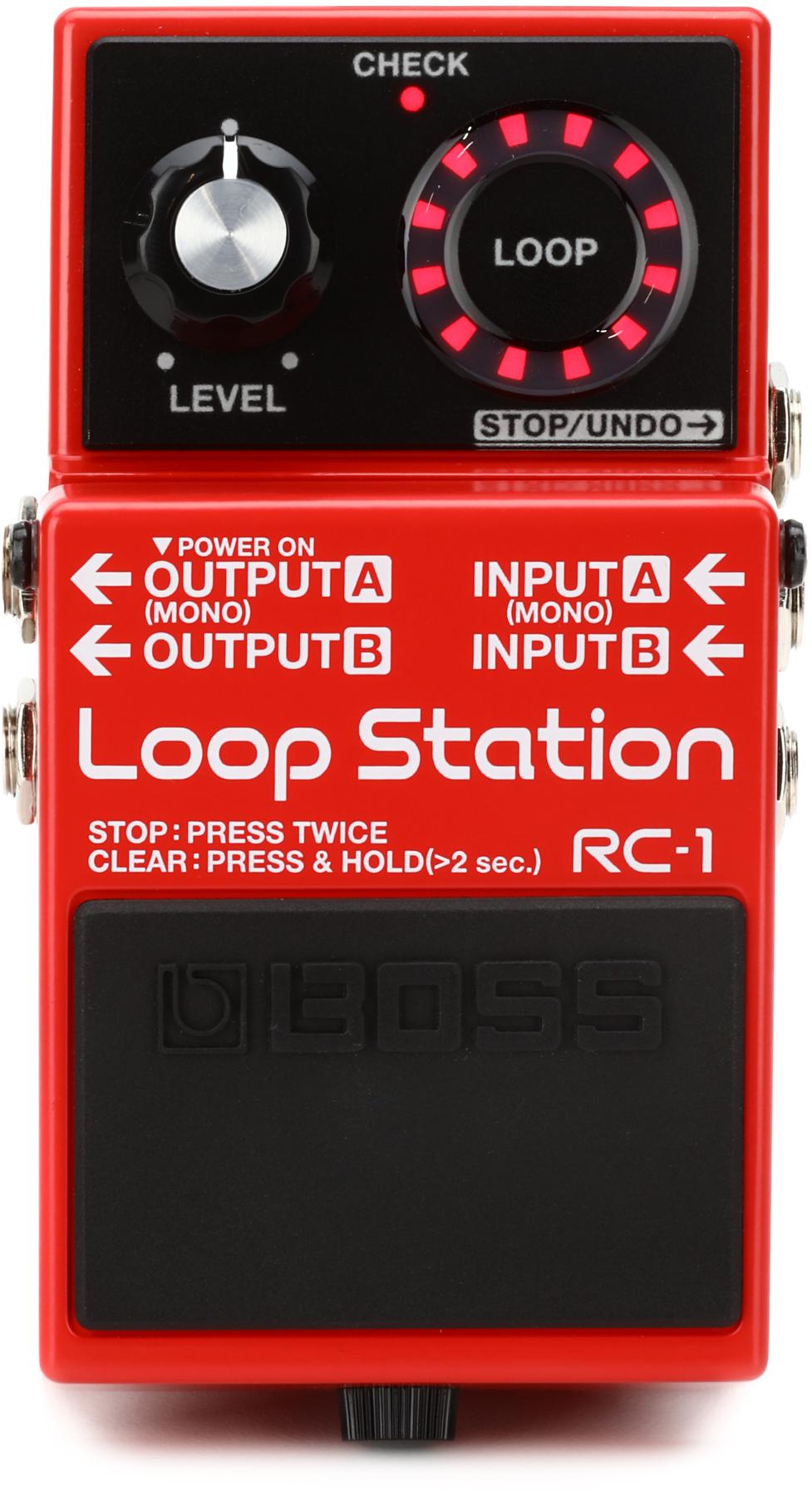 If you want a battery-powered looper, this BOSS is one of the best picks. It also saves the last loop in its memory like the Ditto Looper, but the footswitch is a lot easier to hit than with Ditto's or most other similar-priced pedals. This Boss has a 12 minutes loop time.
Check The Latest Prices:
---
Donner Triple Looper Guitar Pedal
Solid option with a less sturdy build than the Ditto's.
Key features:
The screen shows the current loop mode and length
You can save 3 different loops (select with a switch)
Looper functions are selected with a one button
30-minute loop
So this pedal offers a really good bang for the buck.
Check The Latest Prices:
---
FAQ
A Crucial Thing to Remember With Loopers
Loopers work like they should when you use it with a guitar amp that has an FX loop, or with other pedals.
Remember, if you have a guitar amp that doesn't have FX loop, you can't mix clean and distorted loops without extra pedals. If you only use looper and amp (without FX loop), the amp settings will always affect the tone that comes out. For example, if you loop clean tones and then try to loop distorted tones on top of that, both loops will come out distorted.
How to Choose The Right Looper for You?
Gladly loopers are pretty simple pedals, so choosing one is not that hard.
First, get clear on what features you need.
If you just need basic features like
5-10 minute loop time
Overdub, redo, undo, and clear functions
Solid quality
Simple usability
The most basic loopers got you covered, and you can get those for under $100. But if you need more features like the ability to save several loops, then you most likely need to spend over $100
Also, most loopers don't come with a power chord. So do you prefer to get a looper that
is battery powered,
one that you need to buy a power chord separately,
or one that comes with a power chord.
I didn't mind buying a power chord separately, because that will come in handy when I test all sorts of different pedals in the future.
Is the Ditto Loopers worth it?
Based on my experience, yes they are. They are:
High quality
Easy to use
Offer all the needed features
Give good bang for the buck
Can tc electronic Ditto Looper Save Loops?
Ditto Looper saves you the loop you are currently using. Even if the power goes down, Ditto got you covered. But when you start a completely new loop, that old one is erased.
With more expensive Ditto+ Looper you can save up to 99 presets.
How Long You Can Record With tc electronic Ditto Looper?
With Ditto Looper, you can record 5 minutes of audio at a time.
With a more expensive Ditto+ Looper you can record 60 minutes of audio at a time.
What is The Easiest Guitar Looper to Use?
To me, it's Ditto Looper. The use of only 1 button for all looper features can sometimes get you mixed on what function you are currently using. But still, with 1 knob and 1 button, it's hard to mess things up too badly. It also came up with a clear manual.
---
Conclusion on tc electronic Ditto Looper review
The Looper pedal can make playing more fun, and you will also learn to fit different licks and melodies together when looping. A looper can make you want to play more. And that's always a good thing!
Hopefully this post helped you out, if you have any questions, just leave a comment down below!
I wish you all the best and keep rocking!
You might also like:
We are sorry that this post was not useful for you!
Let us improve this post!
Tell us how we can improve this post?